How can I Observe Distracted Driving Awareness Month?
April 19, 2021
Many drivers multitask during their morning and evening commutes, but this dangerous behavior can lead to a severe car accident. In 2019, distracted driving accounted for 3,142 deaths in the United States, according to the National Highway Traffic Safety Administration (NHTSA). The number of distracted driving accidents has been steadily increasing over the past decade.
April is Distracted Driving Awareness Month, and motorists should be aware of the dangers of distracted driving and how to prevent accidents. The task of driving requires focus and the driver's full attention. Taking a driver's focus away can lead to a car accident. A 2018 Fatal Crash Report that was formed by the New Jersey State Police Fatal Accident Investigation Unit indicated that a top cause of fatal car accidents was distracted driving. Distracted driving continues to be a problem in the state.
How can I Prevent a Distracted Driving Collision?
Almost every state has a law that indicates that cellphone use while driving is illegal. A quick text message or look at social media can take the driver's eyes away from the road for five or more seconds, which is extremely dangerous. A vehicle can travel the length of an entire football field at 55 miles per hour in that time span, according to the NHTSA.   
However, it is not just cellphone use that can lead to a distracted driving accident. Applying makeup at a stoplight or carefully drinking coffee can easily take a driver's attention away from the road. It is important for drivers to remember the following:
Never text and drive.

If a message needs to be sent or read, a driver should pull over and stop the vehicle in a safe area.

Put away the phone.

It is best for the motorist to either hand their phone off to a passenger or put their phone in the glovebox or trunk before driving off.     

Be a role model.

Younger drivers may seem more susceptible to distracted driving than older and more experienced motorists, but accidents happen among all age groups. Parents and guardians of younger drivers should lead by example and drive responsibly and focused without any distractions.      

Spread the message.

Preventing distracted driving does not necessarily have to start in the household. Employers can help spread the message by posting reminders around the workplace. Teachers can spread the message to their students as well or have talks with the entire class. Teenagers can pledge to never drive distracted and to always remain focused behind the wheel.  

Campaigns and law enforcement.

Police departments across the United States use media campaigns to remind drivers about the dangers of distracted driving. Many states, including New Jersey, have banned cellphone use while driving. Penalties for cellphone use behind the wheel can include fines, citations, license or registration suspensions, and even jail time.    
What if I Have a Car Accident Injury?
Although safety precautions are important, getting into a distracted driving accident can still happen because not all motorists drive safely and follow traffic laws. Additionally, it can be difficult to prove that a distracted driver caused a collision, but it is not impossible. After a car accident with a distracted driver, it is important for a victim to remember the following:
Seek medical attention.

It is important to have a doctor check for injuries, even if the driver does not feel they need medical attention. Some injuries, particularly soft-tissue injuries, can take a few hours or days to appear after the adrenaline of the accident wears off. Medical professionals can also help with treatment plans and determine the severity of the injury, which can help with compensation for the injured driver.

Gather information.

Getting the other driver's information is vital for any car accident case, especially the contact and insurance information. Witness accounts are important as well. If distracted driving is suspected, witness accounts may be able to verify it. There may also be security or traffic cameras in the area to prove that the driver was distracted as well.

File a police report.

A police officer at the collision scene can help report any injuries and the circumstances leading up to the accident. If distracted driving is suspected, it is best to notify the police officer who can make that determination and cite the suspected driver if necessary.  

Speak to a lawyer.

Contacting a reputable

car accident lawyer

is highly recommended. A lawyer can provide legal guidance and help prove that the other driver was distracted at the time of the accident. A lawyer could also have experts that can help determine if distracted driving was a factor. An expert could also be used to research cellphone records, which can help prove negligence.
Camden Car Accident Lawyers at DiTomaso Law Help Injured Victims Seek Compensation After Distracted Driving Collisions
Distracted driving is a major problem in the United States, which is why Distracted Driving Awareness Month is so important. Talking or texting on the phone while driving is negligent and reckless and can easily lead to a serious collision. If you were injured by a distracted driver, contact a Camden car accident lawyer at DiTomaso Law immediately. Our legal team will help protect your rights and will fight for you to get the compensation that you rightfully deserve. Call us at 856-414-0010 or contact us online for a free consultation. Located in Philadelphia and Cherry Hill, New Jersey, we proudly serve clients throughout southeastern Pennsylvania and South Jersey, including Mt. Holly, Camden County, and Vineland.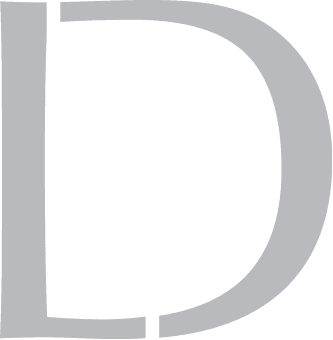 Get A 100% Free Case Evaluation
From A Top-Rated Personal Injury Attorney
$11.7M
Tractor-Trailer Accident
$1.5M
Drunk Driving Accident
$1.3M
Defective Machinery Accident
View All Case Results
"5 stars absolutely deserved here. If the need arises for legal representation again this is the only firm I will use. They handled every detail from insurance companies, doctors, and bills. I highly recommend Richard and his colleges and have to my friends and family."
See All Client Reviews