Are Noneconomic Damages Available in a Catastrophic Injury Case?
October 08, 2021
A catastrophic injury lasts a very long time, and it renders the person incapable of working or otherwise earning a living. A catastrophic injury usually happens suddenly and could be caused by an accident. Workplace accidents, car accidents, and even slip and fall accidents can cause catastrophic injuries.
Becoming blind due to an accident would be an example of a catastrophic injury. A severe burn over part or even all of the body would qualify as a catastrophic injury as well. The most common catastrophic injuries are traumatic brain injuries and spinal cord injuries.
If you have a catastrophic injury, you may be entitled to economic as well as noneconomic damages. Economic damages include medical costs and lost earnings. They also include the cost of additional household services.
Economic damages generally come with very specific costs that are quantifiable with records of payments and bills for medical services and other related expenses. Economic damages also could be determined by comparative costs paid by others, which helps the person pay relatively fair amounts; it prevents them from being overcharged by services providers.
Noneconomic damages address other losses. Pain and suffering is a type of noneconomic damage that covers a variety of potential damages. Some noneconomic damages include:
Loss of enjoyment of life
Loss of consortium
Emotional distress
If you are married, your spouse could obtain noneconomic damages for loss of consortium. If your spouse is the one who suffered a catastrophic injury, you could sue for loss of consortium and obtain damages for the deprivation of benefits that generally accompany a marriage.
Punitive Damages Amplify Settlements
Punitive damages might be possible in a catastrophic injury case. Punitive damages are neither economic nor noneconomic. Punitive damages come into play when a party acted particularly recklessly and caused you to suffer a catastrophic injury. Punitive damages are sought through court filings and are a way to punish egregiously bad actions that resulted in your catastrophic injury. A main goal is to prevent that party from acting recklessly again in the future. It also deters other people from acting recklessly.
Punitive damages are given in addition to the initial award. If a judge granted a motion seeking punitive damages, the final award might be the initial judgment plus an additional amount equal to three times that amount in punitive damages. An experienced lawyer is always a great asset to have when seeking punitive damages in addition to both noneconomic and economic damages.
What are Common Work-Related Catastrophic Injuries?
When catastrophic injuries occur at work, they often happen due to slip and falls. Heavy objects falling onto a worker's head is another common cause of catastrophic injuries. Common workplace catastrophic injuries include:
Traumatic brain injuries
Spinal cord injuries
Back and neck injuries
Workers' Compensation insurance usually covers the costs of injuries when they occur on the job. The compensation for the loss of a limb or other body part usually has a very specific calculation that is based on earnings at the time of the accident as well as future earnings.
It is important to note that in most instances, you are not eligible to collect noneconomic damages in Workers' Compensation cases. There are some exceptions to this rule.
What are the Effects of Catastrophic Injuries?
A spinal cord injury could result in a permanent disability that requires long-term physical rehabilitation. A permanent injury can also make the person dependent on loved ones. For example, if a severe car accident caused your traumatic brain injury, you may not be able to function in the same way as you did prior to the collision. You might not be able to eat, bathe, or even walk by yourself. You may require around the clock medical assistance, which can put a burden on loved ones.
Damage to internal organs also could occur due to a catastrophic injury. If you suffer damage to the spleen, kidney, lungs, or heart, you could wind up with reduced bodily functions that might require nursing assistance or medical equipment.
South Jersey Catastrophic Injury Lawyers at DiTomaso Law Help Severely Injured Clients Get Entitled Damages
If you have a catastrophic injury due to someone else's negligent actions, you could be entitled to economic and noneconomic damages. An experienced lawyer is the best resource for building a strong case. A lawyer can evaluate whether you qualify for damages, and they can protect your rights. Our South Jersey catastrophic injury lawyers at DiTomaso Law can help you determine if you are eligible for compensation if you were injured by a negligent party. For more information and to schedule a free consultation, complete our online form or call us at 856-414-0010. Based in Cherry Hill, New Jersey, we serve clients throughout Southeastern Pennsylvania and South Jersey, including Mt. Holly, Camden County, and Vineland.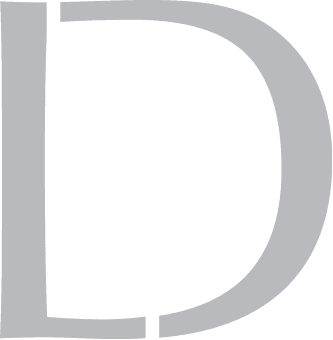 Get A 100% Free Case Evaluation
From A Top-Rated Personal Injury Attorney
$11.7M
Tractor-Trailer Accident
$1.5M
Drunk Driving Accident
$1.3M
Defective Machinery Accident
View All Case Results
"5 stars absolutely deserved here. If the need arises for legal representation again this is the only firm I will use. They handled every detail from insurance companies, doctors, and bills. I highly recommend Richard and his colleges and have to my friends and family."
See All Client Reviews