OSHA Launches New Program Emphasizing Workplace Heat Hazards
June 06, 2022
One element that affects employees every summer is heat. Worksite heat levels cause many injuries and medical emergencies. Many employers forget to address this issue to the detriment of their employees. As the heat of summer is quickly approaching, employers need to keep this issue in mind to reduce injuries, illnesses, and even Workers' Compensation claims.
The Occupational Safety and Health Administration (OSHA) has created a new program to help employers and employees prevent heat-related illnesses and injuries that affects hundreds of employees every year. The new OSHA program will have several key components.
An educational component of the program will explain the dangers of heat cramps, heat exhaustion, and heat strokes. It will provide ideas for employers to implement to help prevent heat-related illnesses. Every job site is different, so one idea might not work in all work sites. Employers are encouraged to lower the body temperatures of employees who are at risk of heat-related illnesses, especially on days when it will be excessively hot.
Another part of the program will involve inspections of indoor facilities and outside worksites by the OSHA's Compliance Safety and Health Officer (CSHO). The reviews will occur when heat advisories are issued for specific regions by the National Weather Service.
This is the first time the OSHA has created and launched a national program to address work-related heat issues. Workplace deaths caused by heat have doubled since the early 1990s. The OSHA will focus on over 70 high-risk industries where the most heat-related illnesses and deaths occur.
Under the OSHA guidelines and regulations, employers have an obligation to their employees to help prevent heat-related illnesses. Employers should have a complete heat illness/injury prevention program where simple but effective procedures are put in place and followed. These simple procedures do not entail anything too complicated to prevent serious workplace injuries. Here are the main strategies that OSHA will focus on:
Provide workers with water, rest, and shade for brief periods throughout the day to lower their body temperatures.
Allow new or returning workers to gradually increase workloads and take more frequent breaks as they acclimatize or build a tolerance for working in the heat.
Plan for emergencies and train workers on prevention, ensuring employees know and can spot the symptoms of heat cramps and heat exhaustion.
Monitor workers for all signs of illness.
If symptoms are spotted, remove the worker to a more relaxed place and have them drink cool water and sports drinks.
Use wet towels to drape overhead or neck to help cool down if an employee gets too hot.
Stress to employees to wear loose-fitting and lightweight clothing that allows the body to breathe and lets air flow through the clothes to cool down the skin.
Remind employees to protect against sunburn by using sunscreen lotion or covering up with hats and clothing because sunburned skin prevents the body from cooling properly.
Remind employees that certain medications can affect their body's ability to stay hydrated and dissipate heat.
Actively stay hydrated by taking purposeful water breaks where only water or sports drinks are used so that workers' bodies can continue to sweat and cool down themselves.
If possible, switch the work schedule where the most work or the most challenging work is done during more excellent parts of the day, and more breaks are taken during the hottest periods of the day.
Do not let workers who have to work in construction or other vehicles stay in the cars unless air conditioning is provided.
Provide cool down stations where a light mist of water is continually sprayed, and employees can spend a few minutes cooling down in the mist.
Stages of Heat-Related Injuries
Heat-related work injuries affect many American workers every year. The start of heat-related conditions are relatively minor and can be easily rectified by removing the employee from the hot environment and quickly cooling the body down. What is usually a minor medical condition can quickly turn severe and even deadly if nothing is done once initial symptoms are present. Here are the three main stages of heat-related injuries.
Heat Cramps
Heat cramps are the first stage and the least serious medical condition you can experience. From this stage begins the downward spiral of more serious medical conditions that will ultimately become life-threatening.
Heat cramps start with light muscle pain in various parts of the body, muscle tightness, and a feeling of exhaustion. It is relatively easy to resolve this issue. The employee should be removed from the hot environment, and the body should be cooled. An employee suffering from heat cramps should drink a lot of cold water, put a cool, wet towel on their neck, and immediately get into a cool area.
Heat Exhaustion
Heat exhaustion is the next stage of heat-related illnesses in the workplace. If any of the below symptoms are being experienced, the worker should be removed from the workplace right away, and their body temperature should be lowered as soon as possible. The employee should begin drinking a lot of water. Also, the worker should immediately be taken to the emergency room for evaluation. Heat exhaustion can cause the following symptoms:
Muscle cramps.
Confusion and disorientation.
Dizziness.
Fast heart rate.
Rapid breathing.
Headaches.
Extreme thirst.
Nausea or vomiting.
Clammy or pale skin.
Excessive sweating.
Losing consciousness.
Heatstroke
Heatstroke can be deadly if not immediately dealt with, and the employee is taken to the emergency room. With this third stage of heat-related medical problems, the symptoms increase significantly and become more serious. Once the human body's core temperature rises to a certain level, it begins to shut down. It is estimated that dozens of workers die of heatstroke every year in the United States, and thousands of employees are seriously injured. Here are the common symptoms of heatstroke:
Body temperature over 104 Fahrenheit.
Inability to breathe properly.
Hallucinations.
Confusion.
Rapid, short breaths.
Weak pulse.
Seizures.
Dizziness.
Lack of motor coordination.
Loss of consciousness.
Excessive sweating.
These medical conditions can happen in any work environment that gets too hot for employees. Most people think of heat-related injuries occurring outside the job site where the employees are subject to the sun, little shade, and scorching temperatures. Although heat illness symptoms often happen on these outside job sites, the most heat-related illnesses occur in production and manufacturing facilities where summertime temperatures can be excessive. This is especially the case where the production facility cannot or will not control the temperature with air conditioning or fans.
Cherry Hill Workers' Compensation Lawyers at DiTomaso Law Help Employees Who Are Suffering From Workplace Heat-Related Injuries
Heat exhaustion and other heat-related injuries caused by work conditions can seriously affect the health and life of employees. You may be entitled to Workers' Compensation benefits if you have a severe heat-related injury. Our Cherry Hill Workers' Compensation lawyers at DiTomaso Law have decades of experience and can help you with your claim. Call us at 856-414-0010 or contact us online for a free consultation. Located in Cherry Hill, New Jersey, we serve clients throughout South Jersey, including Mt. Holly, Camden County, and Vineland.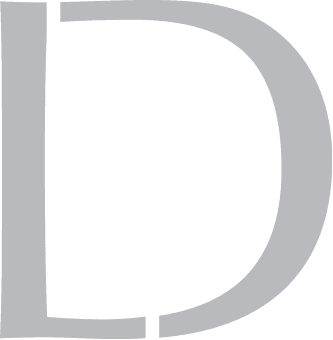 Get A 100% Free Case Evaluation
From A Top-Rated Personal Injury Attorney
$11.7M
Tractor-Trailer Accident
$1.5M
Drunk Driving Accident
$1.3M
Defective Machinery Accident
View All Case Results
"5 stars absolutely deserved here. If the need arises for legal representation again this is the only firm I will use. They handled every detail from insurance companies, doctors, and bills. I highly recommend Richard and his colleges and have to my friends and family."
See All Client Reviews