How is Negligence and Fault Proven in a Truck Accident Case?
March 19, 2021
A truck accident victim often requires compensation for injuries and losses related to the collision. Insurance covers a certain amount of expenses; however, truck accident victims often require more damages because these accidents are likely more severe. A victim can file a personal injury lawsuit to recover damages if the at-fault party caused the accident because of their negligent actions.
Fault refers to the driver who is responsible for the accident. In terms of insurance, these cases can vary greatly by state because some are fault states and some are no-fault states. In New Jersey, a victim can sue the at-fault party in certain circumstances, such as if there is a catastrophic injury involved.
Negligence is the failure to exercise reasonable care, which leads to an injury. In a truck accident case, this could be the failure to follow standard safety procedures. Negligence can be described as the presence of fault without intent. It does not require the driver to intend harm, but simply the fact that their negligent actions caused the harm. Proving fault can be challenging in some cases, but most often, there is a large body of evidence to demonstrate one person's culpability in the accident. Below are some important steps a truck accident victim should remember after an accident to prove negligence.
Call Emergency Services
After any serious accident, the first step a victim should do is call for emergency services. Emergency responders help victims by providing life-saving medical attention. Additionally, first responders can become very valuable witnesses in a case trying to prove a truck driver's negligence.
Before they arrive on the scene, it is important for victims to move as little as possible. This can prevent further injury and also helps to preserve the scene and avoid disrupting evidence. Another consideration to remember is that failure to report the accident as soon as possible can be very damaging to a legal case. Just as important as contacting emergency services immediately, one should make sure that the information reported to them is honest and complete. This information will come up again if the case goes to court.
Collect Evidence
Surveying the scene of the accident and documenting important details can help tell a clear story of what happened, how it happened, and who may have been responsible. It can be very helpful to take pictures of any damage to the vehicles and the area surrounding the accident. Pictures can help document what happened and also help the driver to examine information after the fact and refresh their memory about specifics.
When collecting evidence, it is also important to think about the other driver's information. In a typical car accident, this will consist of name and insurance information. In an accident involving a commercial truck, there may be additional details, like the company name and contact information. Names, license numbers, insurance, and contact information can go a long way in an insurance claim or court case.
Obtain a Copy of the Police Report
When emergency services arrive on the scene of an accident, the police officers will write a report of everything they observe and any relevant data from the crash. After a crash, it may not be feasible to collect damage if the victim has serious injuries. The scene may be unsafe, and if the victim sustains serious injuries, they will not have the opportunity to survey the scene and document evidence. Obtaining a copy of the police report can be a convenient alternative. Additionally, the official documentation of a police officer can be helpful in court.
If the victim is able to, they should take pictures and videos of the accident scene. It can also be helpful to obtain medical records of any injuries; this will strengthen a personal injury case.
Interview All Witnesses
Physical evidence is very important; however, eye witness reports can be a significant determining factor in a case. People who witness an accident but are not involved provide great evidence because they are able to detail the events as they occurred without being biased. It is important to get witness statements and to have the names and information documented of all witnesses. The objective testimonies of these witnesses can significantly impact the outcome of a case.
Collect Data from the Truck
Many modern vehicles have black boxes installed which record important data about the circumstances of the accident, like speeding and braking. These are common on new passenger vehicles but have been standard in most commercial trucks over the years. Many are also equipped with cameras, which can be helpful in showing what happened in a crash.
Additionally, truckers are generally required to keep detailed logs about their travel. All of this data can be used to accurately show what happened to cause the accident. A trucking company cannot refuse to disclose this data in a negligence case.
Should I Hire a Lawyer?
Hiring a truck accident lawyer after a collision can save a lot of time and effort for the victim. After a crash, people are often dealing with physical, emotional, and mental issues, and they may not be in the best frame of mind to deal with difficult questions and issues. An experienced lawyer can take some of the pressure off by handling the legalities and negotiating a fair outcome, granting their client the compensation they deserve.
Cherry Hill Truck Accident Lawyers at DiTomaso Law Help Victims Obtain Compensation for Damages Caused by Negligent Truck Drivers
If you were injured in a truck accident due to someone else's negligence, you should explore your legal options. An experienced Cherry Hill truck accident lawyer at DiTomaso Law has the resources to help you get the compensation you deserve. We have offices conveniently located in Philadelphia and Cherry Hill, New Jersey, and we serve clients throughout southeastern Pennsylvania and South Jersey, including Mt. Holly, Camden County, and Vineland. For a free consultation, call us at 856-414-0010 or complete our online form today.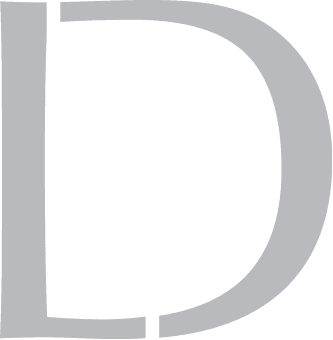 Get A 100% Free Case Evaluation
From A Top-Rated Personal Injury Attorney
$11.7M
Tractor-Trailer Accident
$1.5M
Drunk Driving Accident
$1.3M
Defective Machinery Accident
View All Case Results
"5 stars absolutely deserved here. If the need arises for legal representation again this is the only firm I will use. They handled every detail from insurance companies, doctors, and bills. I highly recommend Richard and his colleges and have to my friends and family."
See All Client Reviews