Why Is it Important to Observe National Ladder Safety Month?
March 14, 2022
Falls from ladders are among the most common types of workplace accidents and can result in very serious injuries. Construction workers are particularly vulnerable to falls from ladders because they use this piece of equipment so frequently. Unfortunately, if a construction worker or any other employee suffers a serious injury after falling from a ladder, they may be unable to return to work for an extended period of time.
The American Ladder Institute (ALI) is the only approved developer of safety standards for the ladder industry. The organization has named March as National Ladder Safety Month, which raises awareness of the importance of ladder safety in an effort to significantly reduce the number of ladder-related injuries and fatalities. Employers can take advantage of a range of safety resources and training modules throughout the month. If you are injured at work after falling from a ladder, you are urged to contact an experienced lawyer as soon as possible.
According to the ALI, more than 100 people die in ladder-related accidents every year, and thousands more suffer serious, disabling injuries. Many of these workplace injuries are preventable if the proper safety protocols are in place and enforced. The following are the goals for National Ladder Safety Month for 2022:
Increase the number of ladder safety training certificates issued by ALI.
Encourage people to visit the ladder safety training modules more frequently.
Achieve lower rankings of ladder-related citations on the Occupational Safety and Health Administration's (OSHA) annual "Top 10 Citations List."
Decrease the number of injuries and fatalities caused by falls from ladders.
Increase the number of people who attend in-person ladder training seminars.
Increase the number of companies and employers who inspect ladders, and properly dispose of ladders that are old, damaged, or obsolete.
What Ladder Safety Tips Should I Follow?
Like any piece of equipment that you are using at work, there are a number of safety tips that all employees should keep in mind when using a ladder. By following these tips, you can prevent serious injuries associated with a ladder-related accident:
Inspect the ladder before use. Always check the ladder for any loose bolts, nails or screws, or broken rails. If you are using an extension ladder, check the pulleys, ropes, and locks to make sure that there are no signs of damage or excessive wear. In addition, check the footings to make sure that the non-skid surface is not worn.
Remember the 4:1 rule for extension ladders. The 4:1 rule means that for every 4 feet of height that you are climbing, you must move the ladder one foot away from the wall. Some ladders may have an illustrated guide as a reminder, but you should always follow this rule, even if there is no visual reminder on the ladder.
Reach 3 feet beyond. When using a ladder, it should always be positioned at least 3 feet beyond the point of support and secured properly before use.
Follow the three-point rule. The person using the ladder must always be sure to have two hands and one foot, or two feet and one hand in contact with the ladder at all times.
Face forward. Always face the ladder when climbing up or descending the ladder. Tools should be secured in a tool belt to ensure that both hands are free to grasp the ladder properly. If the tools cannot fit in the toolbelt, they should be pulled up with a rope once you have reached your working area.
Stay balanced. Do not reach beyond the side rails of the ladder and this can increase the risk of tipping over the ladder or falling. Do not use a ladder if you are feeling dizzy, weak, or generally unwell.
Do not climb past the stopping point. You should never climb higher than the third rung from the top or the second tread from the top if you are using a step ladder.
Never connect two ladders. If the ladder you are using is not long enough, do notary to join two ladders together to make one longer ladder.
Only use ladders for their intended use. If you are working on scaffolding, do not try to position a ladder as a runway by placing it in a horizontal position on the scaffolding.
Use caution when using a ladder near electrical wires. Aluminum ladders are electrically conductive, so if it comes in contact with a live wire, you could be electrocuted.
How Common Are Falls From Ladders?
Unfortunately, falls from ladders occur more frequently than they should. In fact, according to the CDC, these types of falls are the leading cause of unintentional injuries and fatalities in the United States. One study found that over 40 percent of fatal falls involve ladders, and elevated falls account for close to 700 workplace deaths each year. In the construction industry, over 80 percent of fall injuries that required hospitalization involved a ladder. The CDC reported that half of all fatal ladder falls injuries involve a head injury, whereas most non-fatal injuries affected the upper and lower extremities.
What Are the Most Common Causes of Falls From Ladders?
The vast majority of ladder injuries are preventable if employers and workers take the appropriate steps to examine the ladder and follow the necessary safety protocols. The following are some of the most common causes of falls from ladders in the workplace:
Using an old or damaged ladder.
Choosing the wrong ladder for the job.
Using the ladder incorrectly.
Reaching for something when using the ladder.
Carrying dangerous object or heavy loads.
Failing to properly secure the ladder.
Engaging in reckless, irresponsible behavior while using the ladder.
What Are Common Injuries Associated With Falls From Ladders?
Injuries from falling from a ladder can range in severity from minor cuts and bruises to brain injuries, depending on the height that the worker fell and other factors. In extreme cases, the injuries can be fatal. The following are examples of common injuries that workers can suffer after falling from a ladder:
Broken bones.
Cuts and lacerations.
Bruising.
Head injuries, including concussions and skull fractures.
Herniated disks.
Hip fractures.
Internal bleeding.
Muscle tears.
Neck and back injuries.
Organ damage.
Sprains or fractures.
Fatal injuries.
What Should I Do if I am Injured in a Ladder Accident?
If you suffer an injury while on the job, you may be eligible to collect Workers' Compensation benefits. Notify your employer about the injury as soon as possible, and seek immediate medical attention for your injuries. Workers' Compensation will likely cover your medical expenses, a percentage of your lost wages, and temporary or permanent disability if you are unable to return to work for an extended period of time or permanently.
However, it is important for employees to understand that Workers' Compensation does not cover pain and suffering, which can include chronic pain, depression, anxiety, sleep disturbances, loss of enjoyment of life, and PTSD. Unfortunately, a serious ladder injury often causes significant pain and suffering. However, while you will not be eligible for pain and suffering through your employer's Workers' Compensation insurance, there are circumstances where you may be able to request compensation for pain and suffering. For example, if the injury was the result of a defective ladder, you may be able to file a third-party suit against the company that designed or manufactured the defective ladder. A dedicated lawyer will work closely with you to determine the circumstances of the injury and whether negligence was involved.
Cherry Hill Workers' Compensation Lawyers at DiTomaso Law Represent Workers Who Have Been Severely Injured in Ladder Accidents
If you have a workplace injury because of a ladder accident, our Cherry Hill Workers' Compensation lawyers at DiTomaso Law can review your case and determine if you have legal options. To schedule a free consultation, call us at 856-414-0010 or contact us online. Located in Cherry Hill, New Jersey, we serve clients throughout South Jersey, including Mt. Holly, Camden County, and Vineland.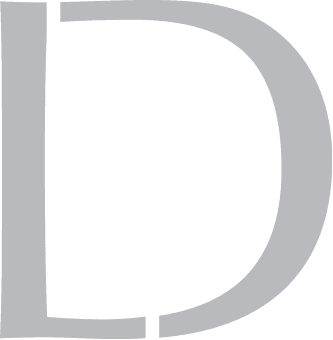 Get A 100% Free Case Evaluation
From A Top-Rated Personal Injury Attorney
$11.7M
Tractor-Trailer Accident
$1.5M
Drunk Driving Accident
$1.3M
Defective Machinery Accident
View All Case Results
"5 stars absolutely deserved here. If the need arises for legal representation again this is the only firm I will use. They handled every detail from insurance companies, doctors, and bills. I highly recommend Richard and his colleges and have to my friends and family."
See All Client Reviews