Nail Gun Safety Tips
January 09, 2019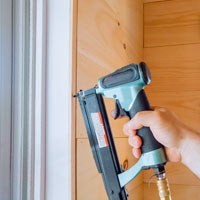 In most construction settings, the pneumatic nail gun has replaced the hammer on residential and industrial sites, and in emergency wards. Government statistics show that about 37,000 nail gun injuries go to emergency rooms every year. Most injuries are to the hands, and most are only moderately serious. Other injuries include broken bones pertaining to the feet, toes, eyes, and teeth. Nail guns can also cause burns and lacerations. Worst cases lead to infection, blindness, nerve damage, lifelong diminished function, and other medical complications.
Causes of Nail Gun Injuries
Common causes of nail gun injuries include:
Unintentional nail discharge
Nails piercing the workpiece and causing puncture wounds
Nails ricocheting off a hard surface
Another worker standing right behind the workpiece
The gun slipping and the nail missing its target
Working in an awkward position, or the item is hard to reach or at a difficult angle
Bypassing safety mechanisms by a worker or contractor
The Occupational Safety and Health Administration (OSHA) keeps track of nail gun injuries and regulates how the tools are used. The office requires that the powerful class of pneumatic nail guns and power staplers feature a safety device at the muzzle that will prevent the tool from firing unless the muzzle is touching the work surface. This device makes it nearly impossible to shoot the nail into the air like a gun.
The Number One Cause of Pneumatic Nail Gun Injuries
OSHA has not regulated the top cause of nail gun injuries, which is bump triggers. Multishot contact triggers allow nail guns to shoot multiple times by squeezing the trigger. Multishot nail guns are fairly safe for workers whose work is flat, like roofers and floor layers. However, bump triggers are problematic when used in vertical mode, as with framing, where workers hold materials up with one hand while nailing. Most nail gun injuries happen to workers performing framing or sheathing work. Workers suffer puncturing and other wounds because their bump triggers on their nail guns got out of control.
Contractors Should Pay Attention
OSHA lists several steps construction firms must take to reduce the number of pneumatic nail gun injuries, such as:
Train your people. Handing a beginner a powerful pneumatic nail gun without any instruction is an invitation to injury. Even experienced workers benefit from refresher courses.
Provide proper safety equipment. Safety shoes are required by OSHA. Hard hats and safety glasses or goggles that meet OSHA requirements must also be used.
Choose the right tool. The full sequential trigger style is the safest and most reliable trigger mechanism for most jobs.
Attend to the injured. This means making first aid available and rushing injured workers to emergency aid.
Be open about reporting injuries. There are workers who accept puncture wounds as part of the job. Contractors need complete injury reports to assess their processes.
Philadelphia Construction Accident Lawyers at DiTomaso Law Advocate for Workers Injured on Construction Sites
If you have been injured by a nail gun or stapler, and believe negligence was involved, talk to the Philadelphia construction accident lawyers at DiTomaso Law. With an office located in Center City Philadelphia, we serve clients throughout southeastern Pennsylvania. Call us today at 215-426-4493 or contact us online for a free consultation.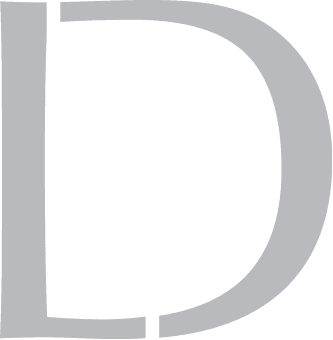 Get A 100% Free Case Evaluation
From A Top-Rated Personal Injury Attorney
$11.7M
Tractor-Trailer Accident
$1.5M
Drunk Driving Accident
$1.3M
Defective Machinery Accident
View All Case Results
"5 stars absolutely deserved here. If the need arises for legal representation again this is the only firm I will use. They handled every detail from insurance companies, doctors, and bills. I highly recommend Richard and his colleges and have to my friends and family."
See All Client Reviews