How is Fault Determined in Multi-Vehicle Car Accidents?
June 05, 2020
Whether it is a minor fender-bender or a serious collision, being involved in any type of car accident can be a frightening experience. When multiple vehicles are involved, the results can be even more devastating. Multi-vehicle auto accidents are often more complex than standard car accidents. For victims injured in multi-vehicle car accidents, deciding who is at fault and how to proceed with a claim is not always a simple process.
What Happens in a Multi-Vehicle Accident?
Multi-vehicle accidents involve three or more drivers. In many cases, it is one collision between two vehicles that sets off a chain reaction where other drivers are unable to avoid a secondary crash. For example, imagine one driver speeding on a major highway and then suddenly slams on the brakes to stop at a red light. The driver behind the speeder has little time to react and ends up in a rear-end collision with the car in front, causing a domino effect with other cars.
What are Common Causes of Multi-Vehicle Car Accidents?
Some traffic accidents involving multiple drivers are caused by human error; others happen because of poor weather conditions or badly designed roads. The following are common causes of multi-vehicle accidents:
Bad weather: Precipitation can impact a driver's ability to see the road ahead. Heavy rain can cause drivers to lose traction, skid, and spin out of control, potentially colliding with nearby vehicles.
Poor road conditions: Road construction and repairs can result in confusing traffic patterns, which can lead to an accident. Additionally, road construction personnel, equipment, and debris can cause drivers to swerve. Road surfaces that are in despair can also be dangerous, causing cars to breakdown or lose control.
Distracted drivers: The phone, radio, or person in the backseat can be deadly distractions for drivers. It only takes two to three seconds of distraction for a driver to lose control and cause a destructive multi-vehicle crash.
Drowsy drivers: Fatigue impacts a person's coordination, reaction time, and decision-making that is similar to the effects of drugs and alcohol. Truckers who work long hours on monotonous stretches of highway are especially prone to drowsy driving and should be trained to recognize the signs of fatigue and rest as needed.
Intoxicated drivers: Drivers can become impaired by alcohol and certain legal and illegal drugs, and the effects are compounded when these substances are consumed together. Legal and financial penalties for driving under the influence are severe for good reasons.
Who is Liable in a Multi-Vehicle Car Accident?
If a car accident lawyer advises to pursue an insurance claim or lawsuit against the driver responsible for any injuries, a victim must prove liability. In other words, to successfully prove a case and recover financial damages for injuries, an attorney needs to show which driver caused the crash and how his or her actions lead to the crash. In a crash involving the domino effect, the first driver may carry some liability for causing the initial crash. However, if other drivers were following too closely or speeding, they may bear some liability as well. Sufficient following distance may have been enough to keep them from hitting the cars in front of them.
Every multi-vehicle accident is unique and requires a comprehensive breakdown of what happened to figure out who was at fault. To establish these critical details, attorneys, law enforcement officials, and insurance agents rely on:
Accident scene photos: Document the immediate aftermath of the crash.
Eyewitness accounts: Witness testimonies from drivers, passengers, and bystanders at the scene will provide evidence for your case.
Medical reports: Injuries also paint a picture of where and how the impact occurred.
Police reports: Filed at the time of the crash, this report contains pertinent accident details.
Property damage: The location and extent of damage tells a lot about how the accident occurred.
How Can I Obtain Compensation for My Car Accident Injuries?
When injured in a multi-vehicle car accident, victims may be entitled to compensation for their injuries. Compensation covers pain and suffering, emotional distress, costs for hospitalization, surgeries, and medications. Since these cases are more complicated than an average fender-bender, determining fault takes dedication and a thorough understanding of personal injury laws.
To protect a claim and prove liability, take the following steps after an accident happens:
Stay calm: It is important to stay calm, breathe, and react carefully.
Remain at the scene: Stay until the police make a report and contact information has been exchanged.
File a police report: The information provided in a police report may be essential to a future accident claim.
Document the accident scene: Photos of the scene and damage to vehicles will help prove a case.
Exchange information: Take contact information from other drivers and eyewitnesses at the scene.
Seek medical attention: Call 911 for serious injuries at the scene and get checked out as soon as possible for aches and pains that may indicate underlying injuries.
Since delays in pursuing a claim can impact the outcome, remember to consult with an experienced car accident lawyer as soon as possible after a multi-vehicle crash.
Camden Car Accident Lawyers at DiTomaso Law Tackle Complex Personal Injury Claims
Car accidents involving multiple drivers are more complicated than other types of crashes, especially when it comes to proving liability. Our Camden car accident lawyers at DiTomaso Law have extensive experience resolving tough personal injury claims. We will recover the compensation you rightfully deserve. For a free consultation, call us at 856-414-0010 or complete our online form. Located in Philadelphia and Cherry Hill, New Jersey, we serve clients throughout southeastern Pennsylvania and South Jersey, including Cherry Hill, Mt. Holly, Camden County, and Vineland.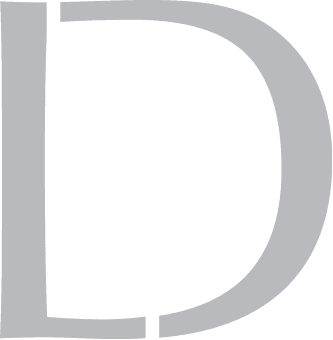 Get A 100% Free Case Evaluation
From A Top-Rated Personal Injury Attorney
$11.7M
Tractor-Trailer Accident
$1.5M
Drunk Driving Accident
$1.3M
Defective Machinery Accident
View All Case Results
"5 stars absolutely deserved here. If the need arises for legal representation again this is the only firm I will use. They handled every detail from insurance companies, doctors, and bills. I highly recommend Richard and his colleges and have to my friends and family."
See All Client Reviews