Who Is Liable for a Multi-Vehicle Car Accident?
February 07, 2022
Car accidents involving two or more vehicles are considered multi-vehicle collisions. This type of accident is often the result of only one driver striking another. However, in congested areas, that one strike can set of a chain reaction that leads to multiple cars colliding.
Liability in a multi-car accident can be quite complex, and it often requires extensive investigation and accident reconstruction to determine who is responsible. Surveillance cameras and eyewitnesses are helpful, but vantage points and accounts may not capture which driver caused the initial impact. Given the number of vehicles involved, responsibility may involve multiple parties.
Multi-vehicle accident claims require considerably more time to gather and investigate relevant information. The cases also involve multiple drivers, owners, insurance companies, and possibly car manufacturers and government entities, depending on the ultimate cause of the accident. The severity of injuries can also impact the progress of the case. The more serious injuries typically require multiple procedures and longer hospitalization recovery times.
In New Jersey, determining fault is complex because the state applies comparative negligence for personal injury cases, which assigns a percentage of fault for all parties involved. If you are found to have contributed to the accident by 50 percent or more, you are not eligible to collect damages. If you are less than 50 percent responsible, your percentage of fault will be deducted from the total damage award. For example, if you are in a car accident and are awarded $1 million in damages but were found to have been 25 percent at-fault, your damages will be reduced by 25 percent.
Additionally, the statute of limitations to file personal injury claims in New Jersey is two years from the accident date. If you fail to file suit within two years, you are not likely to receive any compensation.
What Types of Injuries Are Seen in Multi-Car Accidents?
Multi-vehicle collisions are one of the most dangerous because the cars and occupants may be struck multiple times from different directions. A vehicle struck in the back rear panel may spin around and hit another vehicle, intensifying the severity of injuries. When scenarios such as this happen on a freeway where speeds are higher, there are often numerous fatalities.
The size of the vehicles involved affects the severity of injuries as well. If a large SUV crashes into a smaller, sedan-style car, the force of impact will be greater to the smaller vehicle and its occupants.
Another dangerous aspect of multi-vehicle accidents is that occupants may become trapped if sandwiched between vehicles or if involved in a large pile-up. Multi-car accidents can severely hamper quick medical and rescue efforts, increasing the likelihood that some who survive the accident may succumb to their injuries before rescuers can reach them. First responders must clear debris out of the way and stabilize the scene to prevent injuries to personnel. Depending on the number of cars involved and the severity of the accident, this can be a slow process.
The force of impact in multi-car accidents is fierce, even at low speeds. Types of injuries range from mild to severe and include brain injuries, lacerations, neck injuries, and spinal cord injuries, broken bones, internal organ damage, and other significant injuries.
What Causes Multi-Vehicle Car Accidents?
Multi-vehicle accidents are frightening and typically result in extensive, life-altering injuries, and property damage. Although each car accident is unique, there are some common types of collisions involving multiple vehicles, such as:
Rear-end collisions: Drivers who crash into the rear end the vehicle in front sometimes set off a chain reaction of those behind following suit. In some cases, the impact of the rear-end collision can push the front car forward and into the back of the one in front. One driver hitting one car can cause a ripple-effect in multiple directions at once.
Head-on collisions: When cars collide head-on the impact can be massive, especially if high speeds are involved. Typically, head-on collisions result in serious injuries.
Side-impact collisions: Side-impact accidents generally take place in intersections when one or more drivers ignore signs and stop lights and slam into the side of the approaching car.
Collisions involving multiple vehicles usually occur at intersections and on highways. With both, the likelihood of multi-car crashes increases with the number of lanes of traffic. Drivers that dart across lanes, do not signal, stop suddenly, or become confused often cause accidents in these locations. However, multi-vehicle accidents happen for many reasons, including:
Impaired driving: Getting behind the wheel after drinking alcohol or taking drugs is a dangerous combination that will almost always cause a catastrophic accident and can involve many vehicles.
Distracted driving: Distracted driving is one of the most common causes of accidents. Eating, texting, playing with pets or children, and more can result in a devastating accident. Anything that takes the driver's eyes off the road is a distraction.
Speeding: In nearly every type of crash, speeding is a significant factor. Combining excessive speed with multi-lane intersections and highways drastically increases the risk of a collision involving multiple cars.
Drowsy driving: Driving while fatigued can be as dangerous as drunk driving. A sleep-deprived driver can exhibit impairment equal to more than double the legal limit for alcohol consumption.
Tailgating: Tailgating other cars can lead to a rear-end collision if the front vehicle suddenly brakes. This can set off a chain reaction.
Weather: Poor weather causes thousands of accidents per year. Wet, snowy, icy roads, and low visibility cause wheels to lose traction with the road and slide, causing the driver to lose control, easily striking into one or more vehicles in the process.
What Should I Do if I am in a Multi-Vehicle Accident?
If you are involved in an accident with one or more drivers, gathering as much information at the scene is crucial to your claim. If you are injured, do not attempt to do this and seek medical attention quickly.
If you are uninjured and able, you should:
Notify law enforcement: Call 911 to report the accident and request first responders.
Document the scene: Take photographs of everything you see that may be relevant, including the vehicle damage, injuries, location, signage, road conditions, and anything else that may be relevant. Note traffic safety cameras and surveillance cameras on nearby buildings.
Gather contacts: Obtain contact information of the other drivers and witnesses to the accident. Ask that they send you any photographs or videos they may have taken.
Seek medical attention: Even if you feel your injuries are minor, you should still be evaluated by a medical professional within the first 48 hours following the accident. Many internal injuries do not appear right away, and some can be life-threatening. You will also need to provide a medical evaluation with your claim. Not having one may cause your claim to be denied.
Hire a lawyer: Multi-vehicle collisions are complex and involve many factors. Working with an experienced lawyer provides you with the best opportunity to recover damages.
Cherry Hill Car Accident Lawyers at DiTomaso Law Represent Clients Injured in Multi-Vehicle Collisions
If you have been hurt in a multi-car accident due to someone else's negligence, our experienced Cherry Hill car accident lawyers at DiTomaso Law can help. Call us at 856-414-0010 or contact us online for a free consultation. Located in Cherry Hill, New Jersey and Philadelphia, we serve clients throughout Southeastern Pennsylvania and South Jersey, including Mt. Holly, Camden County, and Vineland.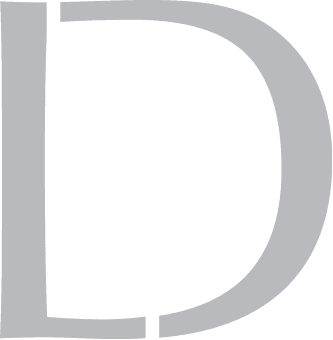 Get A 100% Free Case Evaluation
From A Top-Rated Personal Injury Attorney
$11.7M
Tractor-Trailer Accident
$1.5M
Drunk Driving Accident
$1.3M
Defective Machinery Accident
View All Case Results
"5 stars absolutely deserved here. If the need arises for legal representation again this is the only firm I will use. They handled every detail from insurance companies, doctors, and bills. I highly recommend Richard and his colleges and have to my friends and family."
See All Client Reviews