What Are the Most Common Places for Slip and Fall Accidents?
June 08, 2022
Slip and fall accidents can result in painful, long-term injuries. Falling on a hip can lead to months of surgery and rehabilitation. Even a small bump to the head can cause a catastrophic brain injury.
It might not be possible to stop every slip and fall accident from occurring. However, you can be more prepared by knowing the top places where slip and fall accidents are likely to occur. That way, you can protect yourself from injury.
Bars and Restaurants
From a coffee shop to a bar, any place that serves food and beverages can become very busy and cluttered. Drinks can easily spill and create wet, slippery walking surfaces. This makes bars and restaurants prime locations for slipping and falling, especially if the property owners do not adequately maintain or clean their establishments.
Amusement Parks
With so many people coming and going in amusement parks, pathways can become slick from splattered suntan lotion, dropped beverage containers, and other oily or moisture-containing items. In some amusement parks, walkways may become damaged and become tripping hazards until fixed.
Hotels
Many people use hotels, motels, inns, and other lodging spots for vacation or business. Because these places are unfamiliar, they may be difficult to navigate. For instance, a traveler may fall in an elevator that stops and starts with a jarring motion.
Parking Lots
Many slip and fall accidents occur each year in parking lots. Poor weather conditions and debris can make walking through parking lots treacherous. A parking lot with numerous uneven surfaces may be difficult to walk through, particularly if the parking lot is not well-lit.
Pool Deck Areas
Pool decks are slippery surfaces, and many children like to play around pool areas. Children need to be frequently reminded not to run around on pool decks. Even a cautious adult can slip and fall and get hurt when walking on a slippery pool deck.
Restrooms
Restrooms are places where moisture can quickly pool on the floor. Because most restrooms have smooth floors, they tend to be locations of slip and fall accidents.
Sidewalks
Walking or running down the street can be challenging, as sidewalks routinely crack, break, and shift. Without proper attention, sidewalks may cause a slip and fall injury.
Stairways
It is possible to trip going up or coming down a stairway. When stairs are located outside, they may be exposed to weather, making them even harder to use.
Stores
Retail establishments such as grocery stores and mall outlets attract many people. With so many patrons coming and going, the floors can become slick and damaged.
What Are Typical Slip and Fall Injuries?
Now that you have a better idea of some of the riskiest places for slip and fall accidents, you should know more about common slip and fall injuries. Typical slip and fall injuries include:
Neck and back injuries: Depending upon the type of slip and fall, people who slip may hit their upper or lower back. The force of the slip and fall can also lead to neck-related injuries, like whiplash.
Broken bones: People have an innate desire to protect themselves when they fall. As a result, they put out their hands and may fracture bones. A person may have no time to brace themselves.
Muscle damage: From strains and sprains to tears, muscles and other soft tissues can be damaged in a slip and fall. Even a slight twist of the ankle can lead to severe damage.
Brain injuries: The brain may be damaged in a slip and fall if the head hits an object or the floor. Brain injuries can range from temporary to long-term.
Seeking help from a medical professional as soon as possible may be expensive, but it can keep your injury from worsening.
What Should You Do After a Slip and Fall?
If you experience a slip and fall accident, your first order of business should be to take care of your immediate medical needs. Only move if you feel it is safe to do so. Otherwise, call 911 or ask someone to call 911 on your behalf.
If you can move around, try to take pictures or videos of the location of the accident. These images can be helpful when trying to recover damages. Be sure your photographs clearly show where and why you slipped.
When possible, you should think about calling a lawyer. You only have two years in New Jersey to file a personal injury suit after being hurt in a slip and fall accident. The two-year statute of limitations begins when you get hurt, so you should act quickly.
Two years may seem like a long time, but it can go by quickly. Also, insurance carriers are under no obligation to speed up the claims process so you can meet your deadline.
Know that you always have a right to find out how you can protect your interests after someone else's irresponsibility has hurt you. If your case moves forward, you could potentially recover money to cover your expenses.
Should You Contact a Lawyer?
After a slip and fall accident, you may wonder if you should contact a lawyer. Even if you are unsure if you will file a claim, you may find it helpful to talk with a legal professional. A consultation can give you a better sense of your rights and options.
If you wish to proceed, you have to prove that the property owner was responsible for your accident. The property owner must have known about the slip and fall hazard with enough notice to remedy the issue.
Suppose you go to a stadium to see a concert. You walk up the stairs, and the person in front of you spills a soda. You slip on the floor because of the soda. Even though you fell because of someone else, you could not have expected the property owner to know about the spilled soda.
You cannot always tell if a slip and fall accident case has legal merit until you consult a lawyer.
How Can You Avoid a Slip and Fall Accident?
Some ways to avoid a slip and fall accident include:
Use a flashlight if you know you will be walking in poorly lit areas.
Wear proper footwear for the weather, particularly if it has recently snowed or rained.
Be aware of your surroundings and look at the floor or walking surface in front of you.
Avoid walking through poorly maintained areas.
Alert property owners to potential hazards when you see them.
Camden Slip and Fall Lawyers at DiTomaso Law Will Help You With Your Slip and Fall Case
Have you been hurt in a slip and fall accident? Talk with one of our Camden slip and fall lawyers at DiTomaso Law. Call us at 856-414-0010 or contact us online to schedule a free consultation. Located in Philadelphia and Cherry Hill, New Jersey, we serve clients throughout Southeastern Pennsylvania and South Jersey, including Mt. Holly, Camden County, and Vineland.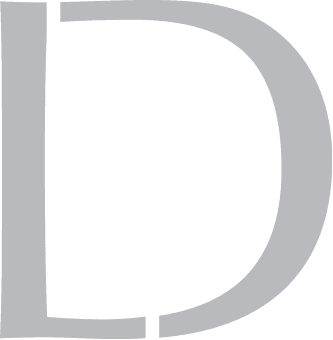 Get A 100% Free Case Evaluation
From A Top-Rated Personal Injury Attorney
$11.7M
Tractor-Trailer Accident
$1.5M
Drunk Driving Accident
$1.3M
Defective Machinery Accident
View All Case Results
"5 stars absolutely deserved here. If the need arises for legal representation again this is the only firm I will use. They handled every detail from insurance companies, doctors, and bills. I highly recommend Richard and his colleges and have to my friends and family."
See All Client Reviews