What Types of Mental Health Issues Can Occur From Truck Accidents?
March 15, 2022
Truck accidents frequently result in severe physical injuries, particularly to those in a smaller vehicle. Survivors are often left with catastrophic injuries that cause extreme pain, loss of income, and permanent conditions. Many also suffer severe injuries that are not outwardly obvious.
Survivors of severe trauma frequently experience psychological ramifications from the crash, such as anxiety, stress, and mental conditions that can last for weeks or months. Psychological injuries from a truck accident can be just as devastating as physical injuries and require treatment to overcome.
Not all severe injuries sustained in truck accidents are physical. Many experience severe emotional trauma and develop symptoms that can alter their daily life, such as:
Severe stress.
Panic attacks.
Grief.
Anxiety.
Depression.
Shock.
Scared.
Anger.
Nervousness or jumpy.
Fear.
Worry.
Loneliness.
Uneasiness.
Mood swings.
Irritability.
Insomia.
Loss of appetite.
Embarrassment.
Symptoms such as grief, anxiety, or worry are frequent and common reactions following a traumatic event and typically diminish in time. If these feelings persist, however, they may be signs of a more serious mental health condition, such as one of the following.
Post-Traumatic Stress Disorder
Post-traumatic stress disorder (PTSD) is a condition brought on by experiencing a traumatic event, including truck crashes. Accidents that are especially violent, cause fatalities, or result in catastrophic life changes tend to cause PTSD.
PTSD is a serious condition that requires treatment from a mental health professional to lessen the occurrence of symptoms. Those suffering from PTSD often experience:
Intrusive and recurring memories of the accident.
Obsessive thoughts of the accident.
Negative changes in mood.
Altered physical and emotional reactions.
Frequent nightmares or night terrors.
Feeling of emotional numbness.
Insomnia and other sleep problems.
Using drugs or alcohol as a coping mechanism.
Nervousness.
Quick to anger or rage.
Feeling dissociated from others.
Avoidance behaviors, particularly related to the accident, such as driving.
Suppression of thoughts and emotions of the accident.
Isolating, avoiding friends, loved ones and social events.
Harmful or suicidal thoughts.
Disruption of daily life.
It is important to note that symptoms of PTSD do not necessarily begin immediately following the accident.
Anxiety
It is common for many people to experience some level of anxiety following a truck accident. Symptoms of anxiety include feelings of fear, panic, intense worry, or uneasiness in certain situations. Experiencing these symptoms in settings or activities you were previously comfortable with likely is caused by anxiety.
Depression
Depression is quite common following a truck accident, especially in those who suffer serious or debilitating injuries, permanent disabilities, or an inability to work. Symptoms most commonly associated with depression include a lack of interest or feeling detached from life and loved ones, sadness, hopelessness, and irritability.
Phobias
Following a traumatic event, such as a truck accident, many become afraid of activities related to the accident, such as driving or having another collision. While apprehension in resuming the same activity following an accident is fairly common, phobias can be very debilitating and can make living your normal life nearly impossible. This is especially true if the intense fear causes you to avoid driving or riding in vehicles at all, affecting many other aspects of your life and the ability to care for yourself.
Phobias can last for weeks, months, or even years, and cause severe anxiety, flashbacks, nightmares, blackouts, and physical distress triggered by the thought of driving or riding in a vehicle. An inability to participate in either activity can impede your ability to go to work, buy food and necessities, and many other daily life activities.
Feelings associated with any of these conditions may arise directly following the accident, but commonly also do not present for many days, weeks, or months following. It is also common to be unaware of the emotional effects, particularly when your focus is healing from physical injuries following the accident.
What Are Common Treatments for Accident-Related Mental Health Issues?
There is no disgrace in seeking help for your mental well-being and addressing your mental health is equally as important as addressing your physical health. There are many treatment options, some of which you can do at home, for these stress-related traumas, including:
Psychotherapy: Also called cognitive behavioral therapy or talk therapy, working with a therapist is one of the best ways to manage and overcome trauma and the resulting emotional conditions.
Eye movement desensitization and reprocessing (EMDR): This type of therapy uses eye movements to stimulate the left and right brain hemispheres. EMDR is an effective form of therapy treatment to reduce anxiety and other stress-related conditions.
Hypnotherapy: Hypnosis or guided meditation is an effective form of therapy that often has results in just a few sessions. Hypnotherapy uses guided relaxation, intense concentration, and focus to induce a trance-like state. The attention is so focused during this state that the current environment is blocked out, allowing you and the therapist to focus on specific thoughts surrounding the accident without the symptoms of anxiety.
Tapping: Emotional freedom technique, also known as tapping therapy, is an alternative treatment for emotional distress, most closely related to acupuncture therapy but without the needles. Tapping involves using the fingertips to tap on various meridian points on the body to restore energy and resolve physical and emotional issues. Tapping has shown to be an effective therapy against anxiety and PTSD.
Self-care and self-love: Following a traumatic event, good self-care is an important part of recovery. Give yourself time, and focus on caring for yourself through rest, diet, exercise, and socializing with others. Allow others to help you and spend time with you. Isolating following a trauma can increase depression and anxiety and potentially lead to PTSD.
Medication: Under the care and direction of a medical doctor or therapist, anxiety and depression medications can help manage and even eliminate symptoms.
Defensive driving course: Consider taking a defensive driving course to overcome driving-related PTSD and anxiety symptoms. Participants often discover learning these skills provides the much-needed sense of control to allow them to return to driving.
Can I Recover Damages From the Truck Accident?
If you have suffered mental health conditions as the result of a truck accident, you may be entitled to recover damages for your medical expenses, property damage, loss of wages, and other expenses related to the crash. Accidents involving large trucks are complex due to many factors, including multiple parties that may be responsible, depending on the ownership of the tractor-trailer. Such complex cases can be very difficult to take on yourself, and hiring a lawyer with experience will help.
In order to build a successful case with your lawyer, maintain all medical records related to the accident, such as the following:
Medical records from the emergency room, specialists, primary care doctors, physical therapists, and mental health professionals, including testimonies of medical experts.
Medical bills and costs of treatments and medications.
Consult your lawyer regarding additional records to compile for your case, such as documentation for lost wages, cost of property damage, and more.
Cherry Hill Truck Accident Lawyers at DiTomaso Law Help Clients Who Are Suffering From Mental Injuries Following a Truck Accident
Truck accidents often cause extensive damage, both physical and psychological. The trauma associated with such accidents can cause severe mental distress that can last long periods of time, affecting your ability to work and socialize. If you are experiencing psychological repercussions from a truck crash, our experienced Cherry Hill truck accident lawyers at DiTomaso Law are available to help. Call us at 856-414-0010 or contact us online to schedule a free consultation. Located in Cherry Hill, New Jersey and Philadelphia, we serve clients throughout Southeastern Pennsylvania and South Jersey, including Mt. Holly, Camden County, and Vineland.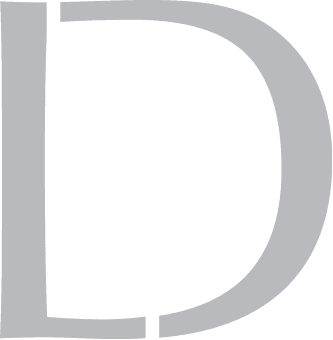 Get A 100% Free Case Evaluation
From A Top-Rated Personal Injury Attorney
$11.7M
Tractor-Trailer Accident
$1.5M
Drunk Driving Accident
$1.3M
Defective Machinery Accident
View All Case Results
"5 stars absolutely deserved here. If the need arises for legal representation again this is the only firm I will use. They handled every detail from insurance companies, doctors, and bills. I highly recommend Richard and his colleges and have to my friends and family."
See All Client Reviews