Is Memorial Day the Most Dangerous Holiday?
May 19, 2022
Memorial Day is the unofficial start of the summer holiday season and one of the most traveled of the nation's major holidays. Unfortunately, it also is the deadliest holiday on U.S. roadways.
The heavy traffic over Memorial Day weekend is partly due to the three-day weekend. Many people will be heading to their cabins and vacation homes to open them for the summer.
Memorial Day weekend also signals the start of summer for many. School-age children are wrapping up the school year, and so are college students who return home for the summer.
The Memorial Day holiday weekend consistently ranks as the deadliest holiday for motorists and passengers. While there are many ways a holiday weekend might turn deadly, car accidents remain the most likely cause of death during the Memorial Day holiday weekend.
Data from the National Highway Traffic Safety Administration (NHTSA) shows Memorial Day weekend consistently leads all holidays in road fatalities.
The NHTSA says the five deadliest driving holidays and their respective average number of deaths over three days on and around their holidays are:
Memorial Day: 448 deaths.
Labor Day: 445 deaths.
Independence Day: 440 deaths.
Father's Day: 431 deaths.
Cinco de Mayo: 419 deaths.
The road-going deaths during the summer holidays remain constant despite improvements in vehicle design and advancements in safety technology. The National Safety Council (NSC) predicts up to 500 deaths and about 48,000 injuries due to driving accidents during the upcoming Memorial Day holiday.
Potential Weather Dangers
Weather can add to the potential driving dangers, like torrential rains and high winds that are an ever-present threat to road-going safety during the summer holidays. Memorial Day occurs during the transitional late-fall season that often starts the annual tropical storm season.
You need to prepare your vehicle for possible bad weather if you plan to drive an hour or more to celebrate the Memorial Day holiday. You need to ensure your tires have good tread to handle potentially hot roads and possible downpours while driving.
The wiper blades need to be in good shape and the washer fluid topped off so that you can see well if it rains. Your lights and turn signals all should work properly to help other drivers see your vehicle and what you intend to do when you need to turn, change lanes, or come to a stop.
High winds and foul weather always are dangerous. That is especially true on crowded roads that are filled with holiday traffic.
Construction Zone Dangers
Construction season is fully underway when Memorial Day weekend arrives. Many freeways, highways, and local roads are affected by the annual arrival of orange cones that close lanes and restrict traffic to enable road construction.
You can use the Department of Transportation's online project portal to learn where active construction zones are located. That will help you plan a route with the least amount of construction zones and preferably none. Even when the road crews are off work during the holiday, the construction zones still restrict traffic flow and cause significant backups on busy holidays.
Drivers can become highly agitated and frustrated while navigating backed-up traffic. The following distances between vehicles are shorter, and motorists could take more chances with fast lane changes and cut off other drivers.
It pays to stay as calm as possible and have alternative routes available that enable you to avoid congested and slow-moving traffic. That could help reduce your chances of winding up in a car accident.
Other Memorial Day Weekend Dangers
The Memorial Day holiday can be dangerous due to more than just road travel. Drowning is a significant concern. That is especially when you have a pool, lake, or another body of water near your home or vacation site and children who want to use them.
Whether swimming, fishing, or skiing, kids and water can be a dangerous mix, and so can adults who have been drinking and either go swimming or boating.
The water is always fun, but it requires sober adults supervising kids and others trying to enjoy aquatic activities. Drowning is a real danger and occurs more frequently over Memorial Day weekend.
You also might be among the many who enjoy boating or riding off-road motorcycles and ATVs. Memorial Day weekend is when many people get the first real opportunity to enjoy boating, riding the trails, and other outdoor activities. Unfortunately, boaters and bikers usually have rusty boating and riding skills after a long winter layoff. They are more prone to making mistakes that could cause injuries or death.
Swimmers need supervision, boaters need life vests, and bikers should wear helmets while riding. Supervising young swimmers, wearing life jackets, and donning helmets can help to prevent deaths over the holiday weekend.
Many Ways to Improve Memorial Day Safety
Traffic accidents are the leading cause of death during the Memorial Day weekend. The same is true of most national holidays. The best way to make your travels safer is to ensure that you and any passengers wear seat belts.
The NSC says wearing seat belts can cut the odds of a fatal accident in half. If you have a small child traveling with you, a properly installed child safety seat is its best protection.
You should get as much rest as possible before driving long distances. Many people choose to leave after work is done on the Friday before the holiday. That can be a big mistake.
Leaving after work on Friday puts you in rush hour traffic that could extend onto the highways and make your travels more dangerous. It is best to leave after you have obtained some rest and can stay alert better on busy roadways.
Reduce Your Distractions
Many items could distract you and cause you to take your eyes off of the road. Answering your cellphone or reading and sending text messages are the most significant potential distractions. They also could be deadly.
Taking your eyes off the road for five seconds while traveling at highway speed is akin to driving the length of a football field without looking. You need to turn off your phone to make it easier to focus on driving safely.
Other potential distractions include a family pet, other passengers, and eating while driving. You might reach for a control button for the audio or roll down the windows. Many distractions could cause you to take your eyes and focus off the road momentarily.
Do Not Drink and Drive
The NSC says alcohol-impaired drivers accounted for 28 percent of road fatalities in 2019. The numbers are worse for Memorial Day weekend, in which impaired driving accounted for 38 percent of road fatalities.
The numbers clearly show that drunk driving makes holiday travel much more dangerous during Memorial Day weekend. If you plan to have some drinks with friends or family, you should do so at a place where you will not need to drive afterward or have a designated driver.
You also might travel to a state where recreational marijuana is legal. Although legal in some states, driving while under the influence of marijuana is illegal because it could affect your driving.
Skipping the drinking and possible intake of marijuana and other intoxicating substances before or while driving will help to make your holiday much safer.
Cherry Hill Car Accident Lawyers at DiTomaso Law Help to Uphold the Rights of Clients Injured in Memorial Day Collisions
Our Cherry Hill car accident lawyers at DiTomaso Law can help you if you become injured in a Memorial Day accident. Call us at 856-414-0010 or contact us online to schedule a free consultation. Located in Cherry Hill, New Jersey, and Philadelphia, we serve clients throughout Southeastern Pennsylvania and South Jersey, including Mt. Holly, Camden County, and Vineland.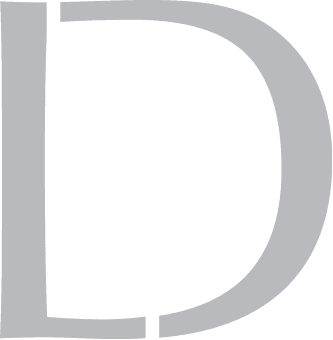 Get A 100% Free Case Evaluation
From A Top-Rated Personal Injury Attorney
$11.7M
Tractor-Trailer Accident
$1.5M
Drunk Driving Accident
$1.3M
Defective Machinery Accident
View All Case Results
"5 stars absolutely deserved here. If the need arises for legal representation again this is the only firm I will use. They handled every detail from insurance companies, doctors, and bills. I highly recommend Richard and his colleges and have to my friends and family."
See All Client Reviews