What Maneuvers Cause Truck Accidents?
May 23, 2022
Trucks are massive vehicles that can wreak havoc on the roads when they are not correctly handled. Truck drivers must be highly skilled and deliberately cautious when operating these vehicles. Far too often, however, truck drivers take unnecessary risks or perform dangerous driving maneuvers that put road users in danger.
Trucking maneuvers that create danger on the highways are often the result of drivers rushing to make their deliveries, choosing to break traffic laws to save time, or making other poor choices. Some dangerous trucking maneuvers are simple mistakes or poor training, but even minor errors can lead to severe truck accidents, injuries, and fatalities.
Some of the most common dangerous maneuvers that truck drivers make include the following.
Speeding
While it should be clear that truckers are expected to obey posted speed limits, it is also true that truck drivers who are operating commercial vehicles must do so with an extra level of caution. All drivers should consider road and weather conditions and how these factors can affect driving conditions and speed.
Since maintaining control is more difficult when operating a large commercial vehicle, truck drivers must adjust their speed to the road conditions. This means that truck drivers must slow down, below the posted speed limit, in inclement weather, including rain.
Tailgating
Truck drivers, like other drivers, must refrain from driving too closely to the vehicle ahead of them in traffic. Tempting as it may be to send the message to another driver that they are holding traffic up, it is hazardous to tailgate. This is even more problematic when the tailgating vehicle weighs 80,000 pounds.
Disregarding Traffic Lights
Deliberately running red lights is dangerous for any driver. Still, even testing one's luck timing a yellow light can be a deadly gamble when driving a commercial truck. If the driver misjudges the time left before the light switches to red, their truck can be impossible to stop in time.
Failure to Use Turn Signals
Drivers like to know what to expect from other drivers, especially if the motorist is operating a large commercial vehicle. When a truck driver fails to use turn signals, other motorists do not know their intentions. When a trucker unexpectedly changes lanes or makes a turn without a turn signal, another driver could easily be caught in a very dangerous situation.
Turning from the Wrong Lane
Another dangerous driving maneuver is when a poorly trained truck driver makes a turn from the wrong lane. Trucks turning right must turn from the lane farthest to the right without swinging out into other lanes of traffic.
Distractions
Truckers that take long, monotonous drives may be tempted to occupy themselves with electronic devices or other dangerous distractions. The problem with that is that they, like all drivers, should keep their focus solely on the road.
Attempting to adjust the radio, eat a sandwich, or send a text takes a driver's attention off the road. A driver operating a commercial truck needs to be focused at all times, especially when the vehicle is capable of causing catastrophic injuries.
Driving While Drowsy
Truck drivers that work at all hours may be more prone to dangerous drowsy driving. The trucking industry has standards that call for drivers to avoid driving for too long without a break, but there is never a guarantee that the trucker will take the opportunity to get adequate rest. Not getting enough rest is dangerous and can lead to a serious truck accident.
Not Checking Blind Spots
One thing that makes large trucks so dangerous is blind spots. A passenger car may not be visible in the truck driver's mirror, creating a dangerous situation for its occupants.
The truck driver must be cautious and watch out for all other cars in the vicinity. They must check mirrors in all directions before changing lanes or making other maneuvers until they are sure no other vehicle is in their way.
Illegal Passing
When a truck driver wants to pass another motorist, they must adhere to the same rules as every other driver; they must pass on the left. When truckers pass on the right, it can be unexpected and dangerous for the motorists and passengers in all cars nearby.
Wrong-Way Driving
Another hazardous situation for any driver, but with an elevated level of danger for a commercial truck driver, is wrong-way driving. This happens when confusion, exhaustion-induced delirium, intoxication, or some other kind of disorientation causes a driver to enter the roadway traveling in the wrong direction. This can cause a significant head-on collision and potentially a multi-car pile-up.
Cherry Hill Truck Accident Lawyers at DiTomaso Law Help Those Seriously Injured in Truck Accidents
Commercial trucks' sheer weight and size make truck accidents more likely to cause severe injuries and death. If you have been injured in a truck accident because of a negligent driver, speak with one of our seasoned Cherry Hill truck accident lawyers at DiTomaso Law. Call us at 856-414-0010 or contact us online to schedule a free consultation today. Located in Philadelphia and Cherry Hill, New Jersey, we serve clients throughout Southeastern Pennsylvania and South Jersey, including Mt. Holly, Camden County, and Vineland.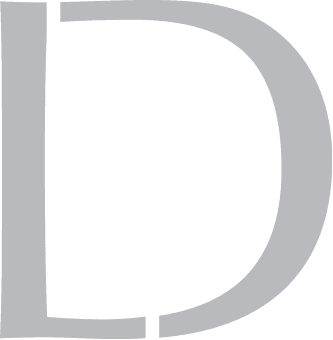 Get A 100% Free Case Evaluation
From A Top-Rated Personal Injury Attorney
$11.7M
Tractor-Trailer Accident
$1.5M
Drunk Driving Accident
$1.3M
Defective Machinery Accident
View All Case Results
"5 stars absolutely deserved here. If the need arises for legal representation again this is the only firm I will use. They handled every detail from insurance companies, doctors, and bills. I highly recommend Richard and his colleges and have to my friends and family."
See All Client Reviews