Can a Low-Speed Accident Cause Severe Injuries?
September 27, 2022
If asked to picture a car accident scenario that causes severe injuries, you might think of a high-speed car crash on the highway, but the truth is that low-speed accidents can also cause serious damages.
It is possible to suffer severe injuries in a low-speed car accident because of the anatomy of the human body and the laws of physics. The upper body has two large parts, the trunk and the head, connected by the cervical spine. The trunk and head each has its own inertia mass. The vehicle, passenger seat, and trunk of the person in the seat all travel forward together, but the person's head does not because of its separate inertia. This forces the neck backwards causing injury to the soft tissues of the vertebrae. The neck can also sustain an injury.
This kind of soft tissue injury to the neck and spine is more commonly known as whiplash. While the damage to the vehicle may be minimal, the damage to its occupants can be quite severe. The pain from whiplash can last for months and result in missed days at work, the need for continued medical treatment or physical therapy, reduced function, and even surgery.
The brain can also be injured when the impact from even a low-speed accident causes it to hit the inside of the skull. As the head is thrown back and forth, the brain can end up bruised on two sides. Because the brain is tightly encased inside the skull for protection, if it swells up from bruising, there is nowhere for it to expand, causing too much pressure that can cut off the oxygen to the brain tissue.
Low-speed accidents can also inflict other injuries, such as:
Shoulder injuries.
Herniated discs.
Bruises to the chest and ribcage.
Back strains and sprains.
What Are Common Causes of Low-Speed Accidents?
Common causes of low-speed accidents include:
Weather conditions: Snowy, icy, or wet conditions can create slick road surfaces. Even moving at reduced speeds, a driver may be unable to brake in time and hit another car.
Distracted driving: Many drivers mistakenly think that it is safe to text at low speeds. The low speed in parking lots also gives some drivers a false sense of security, and because they are not on an open road, they think it is okay to use a cellphone.
Drunk driving: Some drunk drivers think that driving at low speeds will enable them to evade law enforcement. However, driving under the influence of alcohol reduces reaction times and impairs judgement, which is dangerous at any speed.
What Should I Do if I am Injured in a Low-Speed Accident?
After being involved in a low-speed accident, be sure to see a medical professional who can conduct an evaluation of your condition. You may feel okay, but it is always best to have a medical report of your accident. Also, a medical professional may identify symptoms, such as nausea, headache, and dizziness, as evidence of a concussion.
Keep all paperwork related to your accident, including the police report, the personal information of the other driver, their license plate number and contact numbers, and the contact information of anyone who witnessed the accident.
If you need legal assistance after a low-speed accident, contact an experienced lawyer as soon as possible.
Camden Car Accident Lawyers at DiTomaso Law Will Provide Legal Help After a Low-Speed Accident
Low-speed accidents can still cause serious injuries and substantial financial losses. Speak with one of our Camden car accident lawyers at DiTomaso Law to learn more. Call us at 856-414-0010 or contact us online to schedule a free consultation. Located in Philadelphia and Cherry Hill, New Jersey, we serve clients in Southeastern Pennsylvania and South Jersey, including Mt. Holly, Camden County, and Vineland.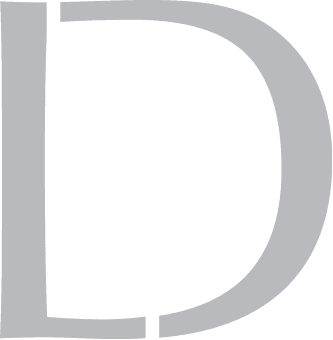 Get A 100% Free Case Evaluation
From A Top-Rated Personal Injury Attorney
$11.7M
Tractor-Trailer Accident
$1.5M
Drunk Driving Accident
$1.3M
Defective Machinery Accident
View All Case Results
"5 stars absolutely deserved here. If the need arises for legal representation again this is the only firm I will use. They handled every detail from insurance companies, doctors, and bills. I highly recommend Richard and his colleges and have to my friends and family."
See All Client Reviews