How Can I Recover Lost Wages After a Car Accident?
September 16, 2020
Even after a minor car accident, a victim can require extensive medical attention. Sometimes, post-trauma medical treatment requires recuperating in the hospital followed by at-home care. In this situation, a crash victim may be unable to perform their work duties. This can cause extreme financial hardships if the victim loses income for days, weeks, or months after the wreck occurs.
Can Injured Car Accident Victims Use Paid Time Off to Recover?
It may be possible for some accident victims to use their vacation days, sick days, or generic paid time off (PTO) hours to cover the time spent recovering from crash-related injuries. However, most people think it is unfair to ask a worker to use personal benefits to cover lost wages.
Even if the victim can successfully be paid by their employer for missing two or three weeks of work, they will have lost their PTO hours for future needs. Consequently, many car wreck victims seek other ways to recover the economic damages directly caused by the accident, such as submitting an insurance claim.
Does Auto Insurance Cover Lost Wages for Crash Victims?
In most cases, auto insurance will cover lost wages of injured victims up to a certain amount. Depending on the state where the crash occurred, the injured individual's own insurance may cover lost income. For instance, New Jersey is a no-fault state. This means that regardless of who was at-fault for the accident, the injured driver's own personal injury protection (PIP) coverage will pay for some of the lost wages.
However, PIP coverage has limits. PIP coverage of $25,000 may sound like a lot, but not if the victim is severely injured and requires a long recuperation period. If an injured accident victim loses wages in excess of the PIP maximum, the victim may try to make a claim with the other driver's insurance carrier or file a personal injury lawsuit. A successful personal injury lawsuit can be a bridge between what PIP coverage will not cover and the full amount of the lost earnings due to the crash.
Can an Insurance Carrier Refuse to Pay Lost Wages?
Insurance carriers are not in business to lose money. As a result, an insurance provider may deny a claim for lost wages that has been made by a legitimately injured accident victim. The victim is then left with a few choices.
First, the victim can try to appeal the decision with the insurance company. Insurance companies and adjusters sometimes make administrative mistakes that can lead to a wrongful denial. In that situation, the insurance company would likely reverse the decision and give its approval; this is unusual, but it can happen.
Secondly, the victim can do nothing and try to pay bills and medical expenses. This is a bad idea because losing wages can cause serious hardships. What happens if the crash victim is injured so severely that their lifetime earning capacity is dramatically reduced? The victim would have to accept a lower income at a different job or possibly obtain help through federal government programs.
Finally, the victim can seek help from an attorney who can be an advocate. Car accident lawyers are accustomed to working with people who have been hurt in crashes and denied lost wages from insurance carriers. A lawyer has the know-how, office infrastructure, and resources to construct a compelling argument to appeal the denial. Similarly, a car accident law firm will be able to construct and file a comprehensive personal injury lawsuit.
What are Some Ways to Improve My Chances of Recovering Lost Wages?
Hurt victims of car accidents can help themselves by making sure that they do everything possible to prove that they were injured enough to require time off work. Initially, they should seek medical attention right away after the wreck. That way, the insurance adjusted cannot claim that the victim suffered injuries after the crash. Notes and medical charts from a physician go a long way toward verifying that an accident requires time off from work.
The injured worker can also obtain a letter from their employer. An employer will not be able to verify that the injury happened during a car crash. However, the employer will be able to show that the worker could not reasonably come to work or indicate which days the employee missed after the collision. The employer may also be needed to provide authentication of the amount of money the worker missed due to not being on the job.
In terms of documentation and paperwork, more is usually better when it comes to proving that compensation related to a car accident injury is worth recovering. Victims will want to amass certain documents, including pay stubs, time cards, time sheets, past tax forms, a copy of the employer's benefits and related policies governing sick time or PTO. Though a car accident attorney may not use all these forms to construct an appeal or file a personal injury suit, having access to many forms is better than not having enough.
An independent contractor will need to supply their lawyer with other documentation as well, such as a 1099-S form. It can be more difficult to prove that they have missed work because of injuries. Nevertheless, an independent worker can still receive lost wages if they have been hurt in a car wreck.
When Should an Accident Victim Submit a Claim for Lost Wages?
An accident victim may want to wait to submit a claim for lost wages from an insurance carrier until a medical professional has stated the length of recovery. However, there is no reason that an injured crash victim should wait to call an attorney to schedule a consultation. The attorney may advise waiting to file the claim, but a lawyer can be an invaluable resource and help the victim understand their rights.
Camden Car Accident Lawyers at DiTomaso Law Help Car Accident Victims Recover Lost Wages
Time off of work after an accident can cause financial hardships. If you were injured in a car crash and need time off of work, contact one of our Camden car accident lawyers at DiTomaso Law today. Complete our online form or call us at 856-414-0010 for a free consultation. Located in Philadelphia and Cherry Hill, New Jersey, we serve clients throughout southeastern Pennsylvania and South Jersey, including Mt. Holly, Camden County, and Vineland.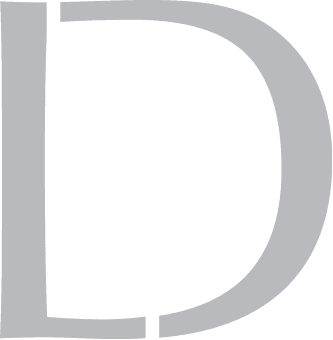 Get A 100% Free Case Evaluation
From A Top-Rated Personal Injury Attorney
$11.7M
Tractor-Trailer Accident
$1.5M
Drunk Driving Accident
$1.3M
Defective Machinery Accident
View All Case Results
"5 stars absolutely deserved here. If the need arises for legal representation again this is the only firm I will use. They handled every detail from insurance companies, doctors, and bills. I highly recommend Richard and his colleges and have to my friends and family."
See All Client Reviews