What Should Lifeguards Do if They Get Injured at Work?
July 11, 2022
Nothing symbolizes summer quite like the appearance of lifeguards at pools, lakes, and beaches, but this type of work can also be dangerous. These warm-weather workers must be ready to take action quickly in emergencies, which can put their safety at risk. There are other hazards associated with lifeguarding too, which is why it is essential for them to be trained and to stay careful. Lifeguards provide a necessary service to the public, but their health and wellness are just as important.
Lifeguards who work outdoors have to be careful about weather patterns that can cause thunderstorms, as being in the water is very dangerous when storms occur. Oceans and other natural bodies of water can also present the threat of riptides. Riptides can happen unexpectedly and be life-threatening.
Slip and falls are also common in this line of work, especially on slippery pool decks. Besides being covered with water, the ground can also get coated with sunscreen, food, and drinks.
Lifeguards often have to deal with intoxicated people who should not be near to or going in the water. Trying to stop someone from doing this could put a lifeguard in a precarious position. Lifeguards protect the public, but someone under the influence can act rudely or violently, harassing or using force that injures them. People who are not intoxicated can also start arguments with lifeguards that become physical.
With indoor and outdoor pools, lifeguards are frequently tasked with cleaning and testing the water, using chemicals that can end up causing workplace injuries or illnesses.
In addition to all of these hazards, lifeguards are exposed to the sun's UV rays for prolonged periods and perform physical labor that can cause them to get hurt.
What Are the Most Common Lifeguard Injuries?
Being out in the bright sun for hours can cause a lifeguard to experience skin rashes, dermatitis, dehydration, heat stress, heat stroke, and even skin cancer. Helping rescue people by lifting them out of the water, moving heavy equipment, and fighting strong ocean currents can lead to torn ligaments and muscles, which can be painful and worsen over time. There is also the possibility of slipping, tripping, and falling. A slip and fall accident can cause broken bones and damage to the head, neck, and back.
Chemical splashes can also injure a lifeguard's eyes, and the damage can be painful and long-lasting. Inhaling those same chemical vapors can also injure the lungs, causing severe respiratory damage and other illnesses. Plus, those chemicals can also irritate the skin, creating symptoms similar to a sunburn. These are all hazards of this kind of work that lifeguards can face daily.
Reporting Workplace Injuries
People look up to lifeguards and depend on them for their safety. If you have been hurt while working as a lifeguard, you might feel that what happened was due to a mistake. This can put you in an uncomfortable position, but remember that many variables can contribute to an injury at work. Yet, no matter what the cause, it is vital to get evaluated at an emergency room, urgent care center, or by a physician as soon as possible. Many injuries do not present immediately, and waiting too long could cause a problem to worsen.
It is also best to reach out to your supervisor immediately after an injury, as they may want to come to the scene and need to document what happened. This is also important if you plan to file a Workers' Compensation claim, as this can help pay for your medical bills and missed time from work.
Most employers in the State of New Jersey must carry Workers' Compensation insurance. However, there are some exceptions for workers covered by federal programs, partners in partnerships, sole proprietors who do not employ other people, and members of limited liability corporations. Seasonal and part-time employees must be covered if they receive salaries or wages and have taxes deducted.
If your Workers' Compensation claim is delayed or denied, you can try to determine the reason. An insurer could turn down a claim if you waited for weeks or longer to seek medical care. Another reason for a denial could be that the insurance company believes your injury claim is unsubstantiated. If they refuse to reconsider a denial for a legitimate work-related injury, you have the option of contacting a lawyer. Many will provide free initial consultations.
How Can Lifeguards Protect Themselves on the Job?
It is common for employers to train and hire teenagers to work as lifeguards. Sometimes, these younger workers are not as conscientious about wearing sunscreen, hydrating, and following other safety measures. Workers who are 18 to 19 years old experience the most significant numbers of job-related injuries, and this is likely because they are also more apt to take risks at work. Parents can reinforce work safety by having frequent discussions and reminding their teens that they need to drink plenty of water, use sunscreen, and wear a hat and sunglasses.
Employers are responsible for keeping their lifeguards safe and should ensure that anyone they hire is properly certified. The proper methods for entering and exiting the water should be reinforced, whether it is the ocean, swimming pool, lake, or other bodies of water.
The chair should be at a reasonable height, and lifeguards should only jump from these stands when it is necessary for emergencies. It is essential to hold onto the chair stand's guard rails when climbing up and down and use the rails at the pool ladders instead of using the sides of the pool to lift yourself out of the water.
Pool lifeguards should always wear non-slip water shoes and check that any spills on the pool deck are cleaned immediately.
As a lifeguard, you might often find that you are the center of attention, with people trying to start up conversations. This is a position of great responsibility, so while it is fine to be friendly, being professional and focused on your work is the most important. Avoid distractions like other people and your cellphone if you want to do the job to the best of your ability.
Cherry Hill Workers' Compensation Lawyers at DiTomaso Law Help Injured Lifeguards With Their Claims
Lifeguards are essential for water safety, and they perform an important public service, but sometimes they get injured on the job. When this situation happens, one of our skilled Cherry Hill Workers' Compensation lawyers at DiTomaso Law can help. Call us at 856-414-0010 or contact us online to schedule a free consultation. Located in Cherry Hill, New Jersey, we serve clients throughout South Jersey, including Mt. Holly, Camden County, and Vineland.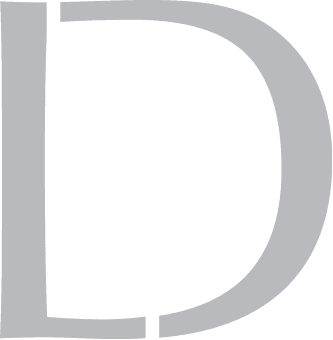 Get A 100% Free Case Evaluation
From A Top-Rated Personal Injury Attorney
$11.7M
Tractor-Trailer Accident
$1.5M
Drunk Driving Accident
$1.3M
Defective Machinery Accident
View All Case Results
"5 stars absolutely deserved here. If the need arises for legal representation again this is the only firm I will use. They handled every detail from insurance companies, doctors, and bills. I highly recommend Richard and his colleges and have to my friends and family."
See All Client Reviews