What is a Life Care Plan for a Catastrophic Injury?
April 05, 2021
A catastrophic injury refers to a severe injury that results in a long-term disability or permanent loss of function. A devastating injury can completely upend a person's livelihood and career. Catastrophic injury victims can adjust to a drastically altered future with a life care plan. A life care plan is specific to the injured person and includes a detailed look that outlines the needs of the injured person, including medical necessities and support. It is a comprehensive document that includes the consultation of the individual's care team, medical providers, and specialists.
What is a Catastrophic injury?
A catastrophic injury can happen from a car accident, natural disaster, or even a workplace accident. Although each person's body reacts and heals differently, a catastrophic injury will likely result in a disability, and an injured victim may spend the rest of their lifetime in rehabilitation. Catastrophic injuries include:
Multiple fractures or crush injuries
Paralysis
Quadriplegia
Amputations
What is Included in a Life Care Plan?
Since a catastrophic injury is so severe, the life care plan can be extensive and will map out the victim's needs. There will be several contributing sources used to create the injured victim's life plan. These sources may include the individual's medical providers and other medical professionals that help with rehabilitation and treatment, such as physical therapists. Nurses and other caretakers will have input as well. Additionally, the victim's family and their needs will also be taken into consideration since they will partake in recovery. Life care planners can assist as well. These are professionals who may have a medical or counseling background. Life care planners help craft the plan for the individual and most likely will have a board certification.
Following a thorough consultation, the life care plan should include the following:
Medical exams and records, including diagnosis, prognosis, and treatment needs.
Treatment schedules and rehabilitation needs, such as physical therapy, occupational therapy, and vocational therapy.
Psychological treatment and therapy, including support groups.
Nurse, caretakers, and home care professionals.
Specialized facility care.
Medications needed and medical supplies, as well as prosthetics and orthotics.
Adaptive medical equipment, such as a wheelchair, hospital bed, or a cane and walker.
Any home reconfigurations if they are needed, like a wheelchair ramp or wheelchair lift for stairs, ramps, wider traffic areas, or reconfigured bathroom for accessibility.
Transportation needs and handicap-accessible vehicles if necessary, as well as equipment installation to suit the individual's needs.
How are Damages Calculated?
A major component of a life care plan is funding and covering the injured victim's expenses. With the severity of injury and loss of ability, it is likely the medical and treatment costs will be expensive. Life care planners and a catastrophic injury lawyer can help with addressing the future expenses of the individual.
Calculating damages is an especially important part of the life care plan process, especially in a personal injury lawsuit. Calculating damages is difficult to determine since future expenses are estimates and may require adjusting. It should be noted that a life care plans calculations do not factor in possible complications the individual may experience due to the injury. Future medical advances are also not considered.
What Factors Determine the Compensation Amount?
Since every injury is different and each victim's body reacts differently, only qualified experts can properly provide enough compensation. Factors that contribute to the individual's compensation amount may include all lifelong medical expenses and treatment plans, including hospital visits, ambulance services, and treatment facilities. The amount also includes medication prices and therapy costs.
The injured victim's previous career and personal life factors into the life care plan as well as the expenses. Any expenses to help the individual's quality of life are factored as well. A severely injured individual will likely suffer a loss of enjoyment in life, psychological damage, such as depression, anxiety, distress, or post-traumatic stress. For example, if the victim was once very athletic but has suffered an amputation, accommodations should be included in a life care plan.
Home and automobile expenses will be considered since adjustments and renovations may be needed to make transportation and home-living easier.  These expenses will likely include equipment necessary to accommodate to the individual, such as a handicap ramp outside the home or a lifted vehicle to enable handicap access.
The injury may prevent future employment or any earning capacity because the individual may not be able to work at all. Although this may be difficult to determine, compensation for lost wages and possible future wages are estimated.  This is especially important if the victim is the sole provider of their household and is no longer able to work or can only work in a partial capacity.
A life care plan is a necessity for any victim who has suffered a catastrophic injury.  It will not replace what the victim has lost due to the injury, but it will help ease the stress that comes along with the loss. Qualified experts and a catastrophic injury lawyer are needed to develop a suitable life care plan that will cover the needs of the injured victim.
Camden Catastrophic Injury Lawyers at DiTomaso Law Help Severely Injured Victims Develop Life Care Plans
Suffering a catastrophic injury will change a person's life extensively. A life care plan is necessary for any injured victim. Our Camden catastrophic injury lawyers at DiTomaso Law can help you collect compensation for a devastating injury. Call us at 856-414-0010 or complete our online form for a free consultation.  From our offices located in Philadelphia and Cherry Hill, New Jersey, we serve clients throughout southeastern Pennsylvania and South Jersey, including Mt. Holly, Camden County, and Vineland.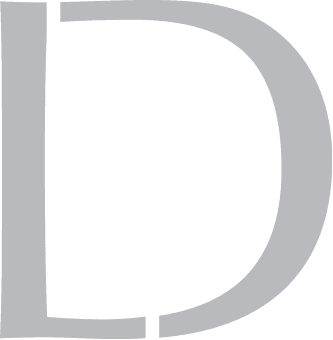 Get A 100% Free Case Evaluation
From A Top-Rated Personal Injury Attorney
$11.7M
Tractor-Trailer Accident
$1.5M
Drunk Driving Accident
$1.3M
Defective Machinery Accident
View All Case Results
"5 stars absolutely deserved here. If the need arises for legal representation again this is the only firm I will use. They handled every detail from insurance companies, doctors, and bills. I highly recommend Richard and his colleges and have to my friends and family."
See All Client Reviews