Who Is Liable for a Slip and Fall on Stairs?
March 09, 2022
A slip and fall accident is dangerous on any surface, but particularly on stairs. Stairway slip and falls can happen virtually anywhere. Every property will have a landlord, whether a private owner, government entity, corporation, association, or another group. Examples of properties where a slip and fall could occur include:
Residential rental or leased properties.
Commercial rental or leased properties.
Private properties, such as a home or condo.
Public properties, including:

Restaurants.
Hotels.
Retail shops.
Schools.
Gyms.
Museums.
Movie theaters.
Hospitals.
Malls
Libraries.
A slip at the top of a standard flight of stairs can lead to a fall of 12 feet with many hard edges that your body can hit at various angles. Due to gravity and forward momentum, you most likely will fall to the ground. A primary problem with stairway falls is that the person rarely notices the cause and therefore cannot stop themselves from falling and being injured.
Some people will look around after a fall and not see anything that could have caused the fall. They might chalk the fall up to their own clumsiness. If you ever fall on steps, do not assume it is your fault. An underlying issue may make the property owner, manager, or other entity liable.
To be legally responsible for your injuries from slipping and falling on someone else's property, one of the following must be true:
The owner of the premises or an employee caused the spill, worn, or torn spot, or other slippery or dangerous surface or item.
The owner of the premises or an employee knew of the dangerous surface but did nothing to remedy the issue.
The owner of the premises or an employee should have known of the dangerous surface because a reasonable person taking care of the property would have discovered and removed or repaired the issue.
A court will analyze whether your carelessness contributed to the accident in virtually every slip and fall case. The comparative negligence rule allows them to determine a person's carelessness or reasonableness in going where they did and in the manner they did just before the accident.
Stair accidents are often more complicated than other slips and falls. Stairs come with inherent dangers that are not visible to the naked eye. There will most likely need to be a comprehensive investigation of the staircase, including construction, adherence to building codes, and maintenance, to help determine the cause of the fall. A lawyer should lead this effort.
The bottom line is that property owners must maintain their stairways safely for everyone who uses them legally. This includes providing adequate lighting, a dry surface, a safe handrail that allows a person to grip with the entire hand, safe treads, and other parts, and an obstruction-free path. Builders must also ensure that staircases meet building codes.
What Are Common Causes of Stairway Falls?
Stairway falls have many causes. A property owner is responsible for the inspection and maintenance of their structures. They may often overlook stairs and the following reasons for falls.
Broken or Missing Handrails
Handrails are required by law on most staircases for a good reason. They help people keep their balance as they descend steep staircases. A missing or broken handrail can easily cause a fall.
Lack of Lighting
Stairs are difficult enough to use with lighting and become more dangerous without lighting. A staircase should have lighting sufficient enough to light every tread and riser.
Damaged Steps
A step has several parts. There is the tread, which is the part feet walk on. The riser is the vertical material between steps. Then, there are guardrails, handrails, and other parts. Any one of them can become loose or broken, making the stairs treacherous.
Wet, Icy, or Slippery Steps
Any slippery surface is dangerous, but a slippery step is especially concerning. A person can easily slide down an entire staircase when ice or water has changed the steps' surface. This is a common problem on exterior steps. Inside, wax and floor polish can also cause a set of stairs to be slippery.
Obstructions
Debris, cords, boxes, and other materials may end up on steps, making it difficult for users to navigate them safely.
Uneven Stairs
Some stairs are built uneven from the start or can become uneven with age and use. Those on the steps are not anticipating a different height and may overstep or under step, causing a traumatic fall.
Torn or Frayed Carpeting
Carpeted steps are vulnerable to tears, rips, and other problems that can easily cause a fall if someone trips on them. Some homeowners and others may try to cover bad carpeting with a rug or vinyl protector. These, too, can be dangerous for anyone walking on them.
Poor Construction
There may be instances when a stairwell is simply constructed wrong from the beginning. Maybe inappropriate materials were used, such as cheap lumber or metal known to rust and decay quickly. The problem could also be how securely the steps, risers, handrails, and other parts were assembled.
Worn Treads
The tread of the steps, the place you step on, can become worn with repeated use. A worn tread can be slippery and dangerous. Nosing, the material that helps define the edge of a step, can also become worn, making it difficult to see where a step ends.
Building Code Violations
Every state and county has a building code that builders and property owners must follow for stairs, including the following.
Handrails
Many building codes require handrails for certain types of stairs. If the lack of a handrail contributed to your fall, the owner could be iable for your injuries. In addition, most building codes require that handrails be of a certain width or height and installed correctly.
Improper Stair Height or Depth
The run, or tread, must be a minimum of 10 inches if the tread has an overhang on it. If stairs do not have a overhang, the tread must be at least 11 inches.
If you fall and can show that the stair is defective, you must still show that the defect caused your fall. A building code violation will likely be enough to help in this regard.
Uneven Stair Height or Depth
Building codes prescribe the differences permitted in the height or depth of one step from another. This is important because when you go up or down stairs, you remember how far the last step was and automatically move your legs the same distance the next time. You may lose your balance on uneven steps, even if the difference is slight.
What Are Common Injuries in a Stairway Fall?
A slip and fall on steps can cause serious injury because of the steps' hard edges and the downward momentum that keeps a fall going. Many injuries will require time off work, surgeries, and rehabilitation, such as physical therapy. Common injuries include:
Broken bones.
Neck and back injuries.
Ligament and other soft tissue damage.
Internal bleeding and organ damage.
Cuts and bruises.
What Should I Do if I am Injured in a Staircase Fall?
Do as much as the following as possible after a slip and fall accident on stairs:
Seek medical attention as quickly as possible. Call 911 for a medic and accept medical help even if injuries are not apparent. Some injuries take a while to surface.
Document the conditions before leaving the scene with your cellphone or written notes. Capture the step conditions and the general setting.
Gather contact information and statements from witnesses.
Notify the property owner, manager, or another on-site official.
Do not accept an insurance settlement or other offer from the property owner or insurer. Never give them a statement or answer questions without first talking with a lawyer.
Consult with a lawyer as soon as possible. They might take the case to court if the insurer does not cooperate.
Camden Slip and Fall Lawyers at DiTomaso Law Provide Legal Guidance to Those Injured on Stairs
If you are injured after falling on a staircase, contact one of our Camden slip and fall lawyers at DiTomaso Law. We will work diligently to get you the compensation you are entitled to for your medical bills and other damages. Call us at 856-414-0010 or contact us online to schedule a free consultation. Located in Philadelphia and Cherry Hill, New Jersey, we serve clients throughout Southeastern Pennsylvania and South Jersey, including Mt. Holly, Camden County, and Vineland.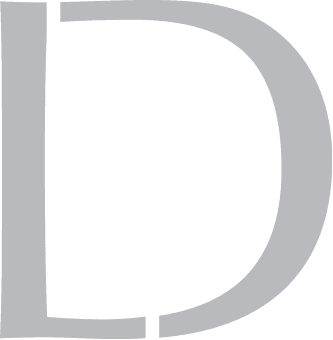 Get A 100% Free Case Evaluation
From A Top-Rated Personal Injury Attorney
$11.7M
Tractor-Trailer Accident
$1.5M
Drunk Driving Accident
$1.3M
Defective Machinery Accident
View All Case Results
"5 stars absolutely deserved here. If the need arises for legal representation again this is the only firm I will use. They handled every detail from insurance companies, doctors, and bills. I highly recommend Richard and his colleges and have to my friends and family."
See All Client Reviews