Who Is Liable if I Slip and Fall at a Big-Box Store?
May 02, 2022
Big-box stores are fun places to shop and full of bargains, but they can also be hazardous. Often crowded with highly stacked merchandise, the potential for slip and fall accidents is higher in these stores.
Slip and fall accidents are the most common type of accident in such stores. If the owner, store management team, or employees are negligent in maintaining a safe environment for customers, serious accidents can result, making the store potentially liable.
Stores can be liable for slip and fall accidents in countless ways, such as:
Not clearing aisles of debris or fallen and dropped products.
Placing item displays too close to another.
Allowing too many customers in the store.
Applying floor wax that is too slippery.
Leaving water and other spilled liquids on the floor.
Not using floor mats at entryways during wet weather or floor mats that have not been secured and are bunched.
Not placing warning signs alerting customers to wet floors or other hazards.
Wires and cords that have not been secured to the floor or signs warning of wires and cords.
Allowing shopping carts all over the parking lot and leaving cart return corrals full.
Inadequate, missing, or non-functioning lighting in the parking lot and around the store's exterior.
Not removing snow, ice, or leaves from parking lots and sidewalks.
Broken or missing handrails and lighting in stairways or malfunctioning escalators and elevators.
One of the biggest concerns in big-box stores is the use of forklifts and falling objects. Big-box stores are often enormous buildings with soaring high ceilings that provide valuable storage space for merchandise. If not correctly stacked, boxes and items can fall, causing serious or life-threatening injuries if they land on someone.
It is also common in stores of this type for customers to be near staff using forklifts, which can lead to severe accidents if the employee is not operating it properly, gets too close to customers, or boxes fall from the forks while trying to stack the merchandise on high shelves.
Store owners are responsible for providing a safe environment for their customers and addressing problems as soon as they are aware of them. If they fail to maintain a safe environment, the owner may be liable for any accidents.
Premises Liability
Premises liability dictates that the owner has a duty to maintain a safe environment for customers through frequent inspections of the property and addressing potential hazards as soon as possible. Owners who are aware of potential hazards but do nothing to address them are generally responsible.
Premises liability does not mean that the store is automatically responsible for all accidents and injuries that take place on the property. To prove liability, it must be shown that the owner was not careful enough to keep the customers safe or ignored problems that resulted in accidents and injuries.
What Is the Open and Obvious Defense?
Business owners are responsible for supervising, educating, and training staff on store safety protocols to ensure the public's safety while shopping in the store. Training typically includes the proper way to use store equipment, such as forklifts and ladder systems, how to safely stack products to avoid falling boxes, how to address spills, and more.
If a properly trained employee is negligent in their duties, the store may still be liable for any resulting accidents and injuries the employee's negligence caused. Depending on the circumstances, these types of lawsuits often apply responsibility to multiple parties involved, including the owner, management team, store staff, landlord, and the leaseholder.
Prior incidents may help prove your claim and the store's liability. If you and your lawyer can show evidence of previous slip and fall accidents and injuries in the store, you can likely prove the store's negligence in addressing a recurring problem, making the store liable for your injuries.
When determining liability, the store and insurance company may attempt to show the injured party is responsible for the accident using the open and obvious defense. While stores must keep customers safe, a certain amount of safety also falls on the customer. Open and obvious asserts that customers are responsible for reasonably avoiding apparent hazards.
What Should I Do if I Have a Slip and Fall Injury?
A slip and fall accident can be frightening and lead to many injuries ranging from minor to severe. Accidents of this nature often result in high medical costs, loss of income, potential disability, and even death. Regardless of the severity of your injuries, if you suffer a slip and fall accident at a big-box store, you should:
Report the accident: Stay where you are and ask to speak to the store manager or owner to report the accident officially. Businesses must write a report of all accidents for their insurance company within 24 hours. Provide detailed information about what led to the accident and any injuries you sustained. Review the report for inconsistencies before leaving the premises, and request a copy after it is filed. This report will be significant for your claim. If your injuries require immediate medical attention, you can provide your information and request the report at a later time.
Seek medical attention: If your injuries are severe or you lose consciousness, store personnel or other customers will likely contact first responders to treat you and transport you to the hospital. If not, seek a medical evaluation within 48 hours, even if you do not think you suffered an injury or think the injury is minor. Certain internal injuries, including traumatic brain injuries, do not present for hours or days, but can be life-threatening if not treated. Additionally, to file a claim against the store, a medical evaluation will be a crucial document to prove your injuries. The liability claim will likely be denied without a doctor's report.
Document the scene: Take photos or videos of the scene, any injuries you suffered, the conditions that led to the accident, such as a wet floor or stacked boxes that fell, and any other contributing factors. Gather names and contact information from the store manager or owner, staff, and witnesses. Ask witnesses for a statement of what they saw and ask them to share any photos or videos of the accident they may have taken. Look for security cameras with a vantage point of the accident, inside or outside the building, and request a copy of the footage.
Keep complete records: Maintain all reports and medical records related to the accident and your injuries, such as the store report, medical evaluation, witness statements, medical evaluation, treatments, medication and bills, police reports, if applicable, and other related documents. These records are vital to your personal injury
Hire a lawyer: If you suffered injuries during the accident, you might be entitled to compensation for current and future medical bills, loss of income, and more. Personal injury lawsuits can be complex. Retaining a lawyer with experience is crucial.
Camden Slip and Fall Accident Lawyers at DiTomaso Law Represent Clients Injured in Slip and Fall Accidents at Big-Box Stores
Injuries resulting from slip and fall accidents range from minor to severe, involve costly medical treatment, and can lead to loss of income. If you have been injured in a slip and fall accident at a big-box store, one of our experienced Camden slip and fall accident lawyers at DiTomaso Law can help. Call us today at 856-414-0010 or contact us online for a free consultation. Located in Cherry Hill, New Jersey and Philadelphia, we serve clients throughout Southeastern Pennsylvania and South Jersey, including Mt. Holly, Camden County, and Vineland.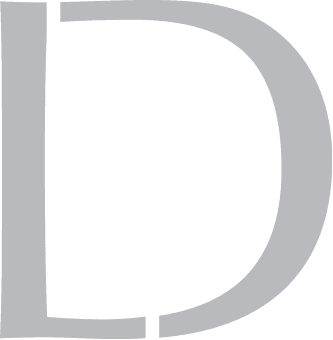 Get A 100% Free Case Evaluation
From A Top-Rated Personal Injury Attorney
$11.7M
Tractor-Trailer Accident
$1.5M
Drunk Driving Accident
$1.3M
Defective Machinery Accident
View All Case Results
"5 stars absolutely deserved here. If the need arises for legal representation again this is the only firm I will use. They handled every detail from insurance companies, doctors, and bills. I highly recommend Richard and his colleges and have to my friends and family."
See All Client Reviews