Who is Liable for a Catastrophic Camp Injury?
May 19, 2021
Most people love the idea that summer camp allows children to spend time outdoors playing with others and learning new skills. While children may be excited about summer camp, their parents may be more concerned. The great outdoors is dynamic and can be unpredictable, and situations can change quickly.  A sudden thunderstorm can arise while children are swimming or boating on a lake, and the risk of electrocution is real if counselors do not act quickly.
Parents have legitimate concerns about how their child's safety will be prioritized and will want reassurance that proper precautions will be in place to prevent drowning, infectious disease outbreaks, and more. Parents need to gather information on the camp's efforts to maintain the children's safety before putting camp counselors and administrators in charge of the well-being of their children.
When an accident happens at summer camp, the analysis of liability is often complex and always fact specific. The exact circumstances of the catastrophic injury must be investigated to determine which entities may be fully or partially responsible. Any specific laws that apply to the facts must be reviewed as states differ in how they assign liability.
Sometimes, a person's own action contributes to their injury. If a child willfully violated safety protocols or used illicit drugs at camp, these acts could shift liability from the camp to the camper.
In some cases, liability falls on the camp and a third party. There are many examples of when this can occur. If a child is injured while on a bus while being transported to camp, then the bus company is a third party that may be liable. In the case of a car accident or another collision, state laws vary in regard to assigning liability.
Should I Sign a Waiver of Liability?
Camps will often require parents to sign a waiver of liability before their child can participate in certain high-risk activities, such as horseback riding. Signing a waiver is a decision that parents should weigh carefully. Consider the reputation of the camp and the maturity and skill level of the child, and read the waiver carefully before signing.
Signing the waiver results in shielding the camp from being sued if a child gets injured during an activity where liability has been waived. However, this is not always absolute. If an injury occurs that is not covered by the waiver, then a claim can still be bought. Even if an injury occurs during an activity covered by a waiver, it may still be possible to raise a claim. If a camper gets injured during an activity covered by a waiver, then a claim would normally be barred. However, camps are still expected to take reasonable precautions to keep campers safe. If a child is not provided with necessary safety equipment, such as a helmet while riding a horse, then the failure to provide the equipment could serve to override the waiver.
In most instances, a personal injury case has a statute of limitations of two years.  This means that a complaint against a party needs to be filed in court within two years of the date of the injury. There can be exceptions to this under limited circumstances. It is important to contact an experienced lawyer and identify all those who may have been liable within this time to avoid being banned from pursuing a claim.
Standards for Camp Activities
The American Camp Association (ACA) is an organization that has a mission to enhance the camping experience. It has established standards for seasonal camps to meet and adopt a system to evaluate and accredit them. The standards for summer camps include:
Core Standards: Keeping facilities clean and repaired as well as treating campers with dignity and respect. Activities are to assist camper development.
Administrative Standards: Addressing risk management, transportation, and emergency procedures. There should be written policies to address these topics.
Safety Protocols: Safety protocols for facility and vehicle upkeep as well as for repairs and food services to promote health.
Health and Wellness Standards: A health care plan to provide for the anticipated needs of the campers, including identifying and evaluating potential health risks and planning to prevent and care for anticipated health care needs.
Personnel Standards: These standards ensure that staff are qualified, adequately trained, and that counselors oversee a reasonable number of children per task.
Program Design Standards: These standards state developmental goals and outcomes in a manner that protects safety, health, and the well-being of campers.
A camp that meets or exceeds ACA standards and is accredited can be a useful aid for parents in assessing camps under consideration. Parents should also let the camp know if their child has any particular medical needs, medications, and allergies. They need to prepare their children for the camp experience by explaining to them what activities they will likely be doing and giving them instructions on how to report misconduct.
What Injuries can be Experienced by Campers?
Even accredited camps have mishaps. Sometimes, serious or even catastrophic injuries occur at camps each year. Some of the most common injuries experienced by campers include:
Overexposure to the sun, burns, and heat stress.
Falls, sprains, and broken bones.
Drowning or electrocution.
Sexual assault or physical abuse.
Camps must provide the proper amount of qualified supervision. They should screen applicants carefully to ensure they have a clean record free of violent or sexual crimes. They should ensure hired counselors are adequately qualified and trained to oversee skills they teach and supervise. They should also ensure adequate supplies of functional safety equipment are available and timely health care can be provided if an injury occurs.
Counselors need to attend to the camper's exposure to sun and heat and regularly monitor their condition. They should avoid situations where children will be prone to overexposure. They must be able to recognize signs of heat stress and know how to respond.
For swimming instructions, counselors should have a credential, such as passing a Red Cross training course and being certified in skills, such as lifeguarding and water safety instruction. Skills, such as lifesaving, basic first aid, and cardiopulmonary resuscitation (CPR), are among those necessary for lifeguards and swim instructors. If an injury or accident does happen, a parent should consult with a lawyer.
Camden Catastrophic Injury Lawyers at DiTomaso Law Advocate for Those Injured at Summer Camp
Accidents and injuries can happen at summer camp, and a party may be responsible for the damages. If your child has been seriously injured at summer camp, a Camden catastrophic injury lawyer at DiTomaso Law can help. Complete our online form or call us at 856-414-0010 for a free consultation. We are located in Philadelphia and Cherry Hill, New Jersey, and we serve clients throughout southeastern Pennsylvania and South Jersey, including Mt. Holly, Camden County, and Vineland.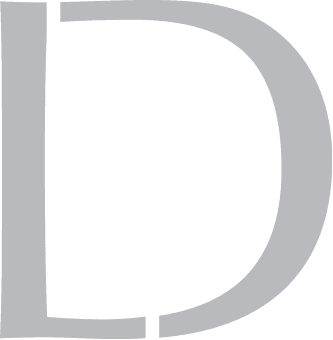 Get A 100% Free Case Evaluation
From A Top-Rated Personal Injury Attorney
$11.7M
Tractor-Trailer Accident
$1.5M
Drunk Driving Accident
$1.3M
Defective Machinery Accident
View All Case Results
"5 stars absolutely deserved here. If the need arises for legal representation again this is the only firm I will use. They handled every detail from insurance companies, doctors, and bills. I highly recommend Richard and his colleges and have to my friends and family."
See All Client Reviews