How is Liability Determined When Wheels Fall Off Trucks?
May 24, 2021
The highway can be a very dangerous place. This is especially true when sharing the road with large commercial trucks. There are many dangers when it comes to traveling on the highway with large commercial trucks, but many people do not know that wheels can be dangerous. When wheels come off of a large vehicle traveling at a high rate of speed, the consequences can be deadly. In addition to safety concerns, many drivers may question who exactly is liable when a truck's wheels come off and cause injury or death.
Typically, in a serious truck accident, local or state police are required to investigate. This investigation may include a thorough search of the accident site and the collection of photographic evidence, like tire pieces and other debris. This helps to put together exactly how the accident happened in the first place and what contributing factors may have been involved.
In addition to an investigation of the scene, an inspection of the truck that was involved needs to be performed as soon as possible after the accident. This is another good reason to call a lawyer because they will demand that the truck be inspected in its current state without repairs or modifications. The process should include close inspection of all parts of the truck and many photographs. In some cases, some parts of the truck may have to be removed and stored until the case is completed.
The purpose of the investigation is to determine if there was an avoidable issue that caused the wheel to come off. Answering this question goes straight to the issue of liability. A thorough forensic investigation should include an expert in accident reconstruction, a mechanical engineer, and a metallurgist, each of whom can help tell exactly what caused the incident.
There are many possible causes, and liability could fall in many different directions. It could be the manufacturer of the faulty parts or the trucking company that failed to properly maintain the vehicle. Getting a copy of the companies maintenance and repair records can help to determine if they failed to meet safety standards.
What are Common Reasons for Rogue Wheels?
Some common reasons why a wheel could fly off a moving truck include:
Old, worn, or broken parts, like damaged or rusted wheel axles.
Failed wheel bearings.
Manufacturer defects in the tire.
Improperly installed parts.
Why are Commercial Truck Wheels so Dangerous?
Data from the U.S. Department of Transportation revealed that in 2019, 4,119 people were killed in crashes that involved large trucks. Many people are injured each year in truck accidents, and drivers should know the dangers of these collisions.
People often do not hear about wheel-related truck accidents, but they are serious and dangerous. In these accidents, wheels somehow do not stay in place and come off of the vehicle while driving. These flying wheels can hit other drivers, bike riders, pedestrians, and they can also block the roadway, causing another hazard for drivers.
It is important to understand that a single wheel with an attached tire from a semi-truck can weigh more than one hundred pounds. This weight combined with the high rate of speed can be catastrophic. For this reason, many lawsuits have been filed because of catastrophic injuries or death.
How can a Driver Avoid an Injury in a Wheel-Related Truck Accident?
In this type of accident, the victim usually has no way to avoid the flying object. For example, if a car is driving behind a large commercial truck and one of the truck wheels comes off, the driver in the path of the flying wheel has no time to react.
In addition to the other motorist in the passenger vehicle, a victim could include a motorcyclist, someone on a bicycle, or even a pedestrian who is struck by the tire or a wheel fragment. Additionally, possible victims might include department of transportation workers, road repair workers, and police. A loose tire wheel that comes free and flies through the air travels at such a high rate of speed that it can easily cause instant death to anyone in its path.
Why Should I Contact a Lawyer After a Truck Accident?
It is always in the best interest of the victim to contact an experienced lawyer after suffering damages in a truck accident. In wheel-related truck accidents, this may be even more true. The nature of the accident is likely to cause grave physical harm. A knowledgeable lawyer can protect the rights of the victim and discuss the best course of action.
Cherry Hill Truck Accident Lawyers at DiTomaso Law Help Victims Injured by Faulty Truck Wheels
Truck accidents often cause debilitating injuries, especially if wheels are involved. If you were injured in a wheel-related truck accident, it is wise to explore all available legal options. A knowledgeable Cherry Hill truck accident lawyer at DiTomaso Law will know how to help you with your case. Located in Philadelphia and Cherry Hill, New Jersey, we serve clients throughout southeastern Pennsylvania and South Jersey, including Mt. Holly, Camden County, and Vineland. For a free consultation, call us at 856-414-0010 or complete our online form today.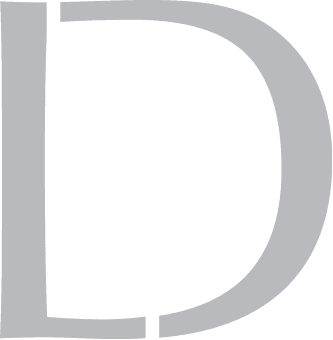 Get A 100% Free Case Evaluation
From A Top-Rated Personal Injury Attorney
$11.7M
Tractor-Trailer Accident
$1.5M
Drunk Driving Accident
$1.3M
Defective Machinery Accident
View All Case Results
"5 stars absolutely deserved here. If the need arises for legal representation again this is the only firm I will use. They handled every detail from insurance companies, doctors, and bills. I highly recommend Richard and his colleges and have to my friends and family."
See All Client Reviews