Leading Causes of Truck Accidents
August 17, 2017
Sharing the road with tractor trailers can be intimidating for motorists as these large trucks can weigh up to 80,000 pounds. Smaller vehicles can become stuck beneath them or in their grills, which can be fatal.
As a motorist, take care to reduce your chance of being involved in a truck accident by learning about their common causes. Knowing how to share the road appropriately with these vehicles can potentially save your life. It is also important that you avoid any roadway behaviors that can potentially make you the hazard, such as driving drunk, using your cell phone while you drive, and driving when you are too tired to safely do so.
Truck Driver Exhaustion
Truck drivers work long, exhausting days behind the wheel. Legally, truck drivers carrying freight may only drive for 11 hours after a 10-hour period of being off duty. In total, a driver cannot drive beyond the 14th consecutive hour after going onto duty after a 10-hour break period. A driver may only drive if eight hours or less have passed since the driver's last 30-minute or longer break period. If the driver surpasses 60 driving hours in a seven-day period or 70 hours in an eight-day period, they must take a rest period of at least 34 hours. For drivers carrying passengers, the limit is 10 hours of driving after eight hours of rest.
Even with these mandatory break periods in place, driving for prolonged hours can be exhausting. When a driver is tired, they can experience worsened perception, judgment, and reaction time, all of which make them a hazard to themselves and others on the road. Drowsy driving can be as dangerous as drunk driving. Studies have found that most accidents occur between the hours of 12 a.m. and 3 a.m., hours that most people spend asleep.
Negligence on the Part of Other Motorists
Tired truck drivers are not the only truck accident hazard on the roadway. Motorcyclists and drivers in cars, vans, and small passenger trucks must adjust their driving to allow commercial trucks ample room to move on the roadway. A tractor trailer cannot stop as quickly as a smaller vehicle, nor can it turn as tightly. Because of a truck's size and shape, it has larger blind spots than a smaller vehicle.
A few ways other motorists contribute to truck accidents include:
Driving in a truck's blind spot
Cutting in front of a truck without allowing the driver to safely reduce speed
Misjudging a truck's speed
Changing lanes without signaling
Failing to merge properly with a truck
Following a truck too closely
Turning left in front of a truck
Driving between two large trucks
Because of a truck's size and weight, a collision between a truck and a smaller vehicle is far more likely to result in injury or fatality to the smaller vehicle's driver or passengers than to the truck driver.
Cherry Hill Truck Accident Lawyers at DiTomaso Law Represent Victims Injured in Truck Accidents
If you have been injured in a truck accident in South Jersey, fill out our online form or call 856-414-0010 to schedule your initial consultation with a Cherry Hill truck accident lawyer at DiTomaso Law. We are located in Cherry Hill, New Jersey and work with clients from South Jersey and Philadelphia.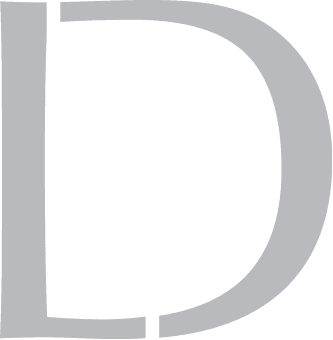 Get A 100% Free Case Evaluation
From A Top-Rated Personal Injury Attorney
$11.7M
Tractor-Trailer Accident
$1.5M
Drunk Driving Accident
$1.3M
Defective Machinery Accident
View All Case Results
"5 stars absolutely deserved here. If the need arises for legal representation again this is the only firm I will use. They handled every detail from insurance companies, doctors, and bills. I highly recommend Richard and his colleges and have to my friends and family."
See All Client Reviews