What Are Leading Causes of Resort Slip and Falls?
August 02, 2022
Whether you are at a resort or hotel, you place your trust in the establishment with which you are staying. This trust is based on an agreement that you will pay for services rendered, and the establishment in return will provide you with the services you expect. Part of that expectation is your safety, and you are well within your rights to expect it.
Any resort has an obligation to keep its guests safe. This does not mean they have to guarantee that no accidents will happen, but they will conduct their operations in a safe and reasonable manner.
There are many factors when considering whether or not an establishment is liable for an accident. Although a resort is responsible for your safety, it might not be liable in some situations. It comes down to negligence. Thus, it is essential that you understand when and under what conditions a resort is liable for damages due to a slip and fall accident.
Worn, torn, or buckling carpet is common but dangerous. Tiles and other types of flooring also pose a threat. An uneven area of flooring can easily cause a slip and fall. Other considerations are power cords and work tools left unattended. Work areas and any damage to a floor must be marked or blocked off to prevent an accident.
Despite the many possible reasons for a slip and fall, spills and poor maintenance are the primary causes. A floor must be not only cleaned but also cleaned properly. Good cleaning products that do not leave a greasy film are essential. Some circumstances call for professional cleaning services. Also, a mopped area should not be made available for public use until it is completely dry, and it should be blocked off.
Spills should be immediately cleaned up. This means that an employee who spills a beverage or any other liquid needs to either immediately clean it or mark it with a cone or something adequately sufficient. If the employee cannot, a manager or other employee must be made aware of the problem.
When a guest spills something onto the floor, matters become more complicated. For negligence to exist, an employee or manager must have been made aware that the spill had taken place and that it had posed a threat to other guests before the injury took place. It is reasonable to assume, however, that there is an amount of time or a situation in which management or an employee should have been aware of the problem, regardless of notification.
It is important to remember that a resort, much like any other establishment, is responsible for its employees. The responsibility falls to every aspect of their behavior; failing to act or incompetence is part of that responsibility.
Establishing Negligence in Slip and Falls
It must be established that the negligent individual or establishment had a duty to provide safety, that the person or establishment breached that duty by not acting in a reasonable and prudent manner, which lead to harm and losses.
The first of the aforementioned conditions is the duty of care. This means that the defendant had a duty to prevent an injury to another person. This duty is based on a reasonable assumption that any other prudent individual in similar circumstances would foresee that an action or lack thereof could result in an injury.
The second condition is the breach of duty. This means that the duty of care has been breached. In essence, the defendant failed to properly execute the duty of care. For instance, if the management at a resort had been given notice of a situation that any reasonable person would deem as a potential danger, and the management did not act accordingly to fix the problem, the resort breached its duty of care.
The third condition is cause. It must be proven that the defendant's breach of duty was the cause of the injury mentioned in the suit. In other words, this states that the action or lack thereof of an individual or establishment directly caused the injury to the plaintiff. This is not always easy to prove. If a guest slips and falls on a floor for instance, it is important to consider what condition existed for the fall to happen. A wet floor would constitute cause.
The fourth condition is damages. The plaintiff must show that the injury suffered carries with it monetary value. In other words, the compensation asked for by the plaintiff has to be measurable in some way. This could be direct medical costs, lost wages, pain and suffering, or all of the above. This is the compensation part of a negligence suit.
A resort has an obligation to provide its guests with a safe environment. This means that it has to have safety measures in place.
Any area of the resort that poses a potential danger must be either fixed or blocked off until it is fixed. A broken elevator and a crack in the tile around a swimming pool are prime examples. There may be a gray area that exists, however, in the case of an accident that happens shortly after a problem first presents itself. In such a case, it would need to be proven that the establishment was aware of a potential danger, a faulty elevator, for instance.
If a guest suffers an injury as a result of a danger that the establishment should have taken care of, negligence is established. Negligence is established if it is proven that the establishment should have been aware of a potentially dangerous condition or situation and there should have been steps taken to resolve the problem.
Duties of a Resort
A resort must provide safe conditions to assure the safety of its guests. This includes inspecting and maintaining the property, inside and out. A resort has a duty to make repairs to or eliminate dangerous conditions in a reasonable time and in an efficient manner.
The most obvious steps to regulate safe practices for guests is for a resort to maintain its property. Broken tiles, furniture, and machinery are all problems that must be addressed immediately. Management should take the proper steps in marking problems to deter guests from coming into harm's way until they are fixed.
Careful attention must be given to keep guests safe. A simple, regularly scheduled maintenance inspection could avoid a potential disaster, but too many resorts go without providing one, especially during busy times or seasons. Most important is the reporting of any potentially dangerous threat, such as a spill, but sometimes a busy employee puts it off until it is too late.
Security should be provided, including cameras and personnel. Some areas might require more security than others. Swimming areas must have rules and warning signs, and they must be kept clean of debris and potential dangers.
Camden Slip and Fall Lawyers at DiTomaso Law Advocate on Behalf of Those Injured at Resorts
If you have been injured in a slip and fall at a resort, speak with one of our experienced Camden slip and fall lawyers at DiTomaso Law. Call us at 856-414-0010 or contact us online to learn more and to schedule a free consultation. Located in Philadelphia and Cherry Hill, New Jersey, we serve clients throughout Southeastern Pennsylvania and South Jersey, including Mt. Holly, Camden County, and Vineland.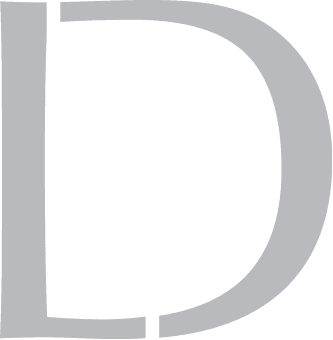 Get A 100% Free Case Evaluation
From A Top-Rated Personal Injury Attorney
$11.7M
Tractor-Trailer Accident
$1.5M
Drunk Driving Accident
$1.3M
Defective Machinery Accident
View All Case Results
"5 stars absolutely deserved here. If the need arises for legal representation again this is the only firm I will use. They handled every detail from insurance companies, doctors, and bills. I highly recommend Richard and his colleges and have to my friends and family."
See All Client Reviews