Are Landlords Responsible for Slip and Fall Injuries?
November 05, 2020
While homeowners can control the amount of maintenance and repairs they put into their properties, renters usually have to leave most of these decisions to their landlords. While a tenant may be able to attend to certain things, like putting non-skid pads on the staircase, they may be unaware that the railing is not up to building codes. If a renter is injured in a slip and fall accident, the question of liability comes into play. To determine this, the injured party will need to show that the property owner was negligent in some way.
What is the Duty of Care?
In New Jersey, landlords have a duty of care to their tenants. This means that the landlords are accountable for keeping the living and common areas safe. To establish liability for a slip and fall case, a lawyer must prove that the landlord neglected this duty and caused the accident.
Landlords are responsible for repairing known hazards on their properties, whether they exist on the exterior or a driveway. Any potential hazards, like a leaky roof, debris, or an icy parking lot, should be attended to in order to prevent accidents from happening.
What Typically Causes Slip and Fall Accidents?
Sidewalks naturally deteriorate over time, especially if they were not built or installed carefully when constructed. For example, a poorly paved common area could cause someone to trip. Standing water is another cause of slip and fall accidents. Poor drainage systems can create pools of water that are easy to slip on, especially if they freeze over. If there is a leak inside a rented apartment, the tenant could slip and fall.
Other hazardous property conditions could include unlit parking lots, pathways and stairwells, uneven curbs, slippery lobby floors, and unmarked construction areas. Swimming pools and patios can also be dangerous if the areas are not kept clean and free of debris. All of these hazards can be building code violations. According to federal, state, and municipal governments, rental property owners are responsible to keep their properties in reasonably safe conditions at all times; this is also referred to as premises liability.
Should I Report Possible Code Violations?
It is always a good idea to alert the landlord or property manager of any potential safety hazards. An absence of slip-resistant mats on slippery surfaces, crumbling or rotting stairs, and insufficient lighting could all lead to slip and fall accidents. Renters who see these types of dangers can report this information in writing and keep a record of all the back-and-forth communication.
It is very important to record information because if the landlord was unaware of a dangerous situation, they could not have known that it required their attention. On the other hand, if they did know and neglected to act, they could be found liable for the slip and fall damages.
Always Thoroughly Read a Lease
It is always important to read a lease before signing it. Leases are different, depending on many factors, including the type of property. If it is a townhome, retirement community, or another managed property, there may be homeowners' association fees to provide snow removal, exterior maintenance, lawn care, and trash pickup. They may even provide for common areas maintenance.
This can also be true for apartment complexes, and there may also be information in the lease about the lobby, swimming pool area, and elevators. Home rental leases usually require tenants to clean up ice and snow from the driveways and walkways, so these tenants may have more responsibility for keeping the grounds in safe conditions. When reading the lease, it may be hard for the renter to decipher some of the details, so this is where a knowledgeable lawyer can help.
What is Comparative Negligence?
Depending on how the lease is worded and other considerations, the landlord or property management company may claim that the tenant shares some responsibility for the sip and fall accident. Defendants in these cases could argue that the injured plaintiff was not paying attention while they were walking or that the dangerous condition should have been apparent. They might also state that the hazardous area was clearly marked or that the plaintiff was not wearing the proper footwear.
In New Jersey, the court will decide if the plaintiff's own negligence contributed to the slip and fall accident. They will then assign a percentage of responsibility. If this number exceeds 50 percent, the plaintiff will not be able to collect damages. If the number is less than 50 percent, the plaintiff will receive that much less in damages. For example, if a slip and fall accident led to $30,000 in damages and the court determined that the tenant was 30 percent at fault, the tenant would only receive $21,000.
The state of limitations for filing slip and fall lawsuits in New Jersey is two years after the accident occurred. The best way to learn more about landlord liability and comparative negligence is to consult with an experienced lawyer.
Camden Slip and Fall Lawyers at DiTomaso Law Represent Clients Severely Injured in Slip and Fall Accidents
If you were injured in a slip and fall accident, contact one of our Camden slip and fall lawyers at DiTomaso Law. We understand that slip and fall accidents can be devastating. For a free consultation, complete our online form or call us at 856-414-0010. Located in Philadelphia and Cherry Hill, New Jersey, we serve clients throughout southeastern Pennsylvania and South Jersey, including Mt. Holly, Camden County, and Vineland.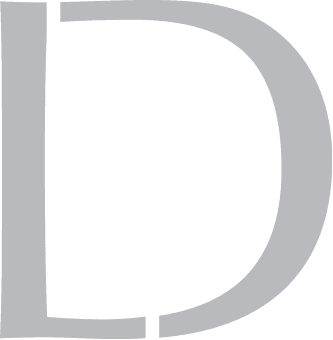 Get A 100% Free Case Evaluation
From A Top-Rated Personal Injury Attorney
$11.7M
Tractor-Trailer Accident
$1.5M
Drunk Driving Accident
$1.3M
Defective Machinery Accident
View All Case Results
"5 stars absolutely deserved here. If the need arises for legal representation again this is the only firm I will use. They handled every detail from insurance companies, doctors, and bills. I highly recommend Richard and his colleges and have to my friends and family."
See All Client Reviews