Knee Injuries
August 30, 2017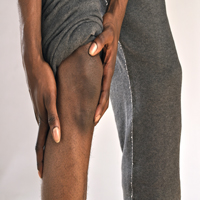 Workers' Compensation was designed to assist employees after they have suffered an injury at their workplace. The laws surrounding Workers' compensation vary by state, but they serve the same purpose to protect employers and employees.
It is mandatory for most businesses to carry Workers' compensation insurance as a no-fault system where employees can recover benefits after an accident without litigation and also prevents employees from suing co-workers and caps monetary award amounts.
However, if a worker is injured by machinery or products made by another party, they can litigate and seek compensation from that party. These cases are classified under personal injury lawsuits and do not follow the laws of Workers' compensation.
Workers' compensation covers a range of injuries, but one of the most common work-related accidents is a knee injury. The knee is a system of joints with tendons connected by cartilage. As we age, the knee can undergo a series of conditions such as osteoarthritis or effusion.
A sudden knee injury can cause the onset of these conditions or make things worse. Certain professions such as construction or manufacturing have a higher instance of Workers' compensation claims primarily due to work conditions and the risk involved in these occupations.
Due to the physicality of these jobs, employees must be healthy and physically capable of performing job duties. An injury, especially of the knee, will cause the employee to take an extended leave and must fully recover before returning.
Employees are eligible for Workers' compensation if they already have a knee condition that is exacerbated by work conditions and must report their injury to the employer to file a claim immediately. A Cherry Hill Workers' compensation lawyer can assist you with filing your claim.
Types of Knee Injuries
As mentioned before, certain knee conditions can become exacerbated after an injury.
Osteoarthritis is the gradual disintegration of knee cartilage.
Chondromalacia patella is the irritation of the kneecap's cartilage.
Effusion is caused by fluid buildup and is often a symptom of arthritis.
Anterior cruciate ligament (ACL) tears require major surgery.
A posterior cruciate ligament (PCL) tear is accompanied by swelling and requires physical therapy.
Rheumatoid arthritis is an autoimmune disease that leads to permanent knee damage.
Tendonitis is caused by swelling of the tendons connected to the patella.
Bursitis is the name for swelling of the bursae section of the knee.
A meniscal tear damages the knee cartilage and can make the joints buckle.
These are just some of the common knee-related injuries. Injury can make current knee conditions worse or require major surgery. Most Workers' compensation insurance benefits cover all knee and ankle injures because they are considered serious.
The Workers' compensation insurance company may require the employer to visit a doctor pre-selected by their team to evaluate the injury. This doctor also has the authority to refer you to a specialist if they detect unique problems with your injury.
Signs of A Knee Injury
Pain in the tendons, ligaments, or joints surrounding the knee are common after an injury. Victims also notice painful swelling, inflammation, tingling, and numbness. If you feel pain while walking or moving, it can be another sign of injury.
Cherry Hill Workers' Compensation Lawyers at DiTomaso Law Help Victims with Knee Injuries Seek Workers' Compensation
If you or a loved one has suffered a knee injury at work, it is imperative that you contact a Cherry Hill Workers' compensation lawyer by calling 856-414-0010 or by contacting us online. DiTomaso Law serves victims in the Cherry Hill, South Jersey, Philadelphia, and New Jersey areas.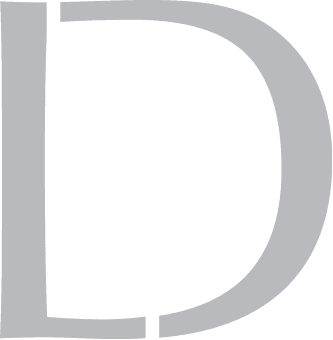 Get A 100% Free Case Evaluation
From A Top-Rated Personal Injury Attorney
$11.7M
Tractor-Trailer Accident
$1.5M
Drunk Driving Accident
$1.3M
Defective Machinery Accident
View All Case Results
"5 stars absolutely deserved here. If the need arises for legal representation again this is the only firm I will use. They handled every detail from insurance companies, doctors, and bills. I highly recommend Richard and his colleges and have to my friends and family."
See All Client Reviews