Why Are Jackknife Truck Accidents Particularly Dangerous?
April 22, 2022
Large trucks that have trailers connected to their cabs are at risk for getting into deadly jackknife truck accidents. During a jackknife accident, the trailer swings out past its cab, swerving over to the right and left to create a 90-degree angle as the rear wheels slide sideways. The frightening "V" shape is similar to a pocket knife, hence the name "jacknife." Truck drivers can apply the brakes to slow down and stop the motion, but the weight and force can be impossible to stop.
Jackknife accidents are particularly dangerous because the swinging trailer in the back of a moving cab can easily smash into nearby vehicles. Those smaller cars can get caught in between the two moving parts of the large truck or get pushed into oncoming traffic. Jackknife accidents can also lead to truck tip-overs and rollovers. These collisions are uncontrollable and chaotic, especially when they happen at high speeds.
Why Do Trucks Jackknife?
Like other vehicle accidents, jackknifes can happen when truckers fail to navigate curves properly, are speeding, or suddenly stop. Driver inexperience, distracted driving, driving under the influence, and drowsy driving can also cause these crashes. Poor road and weather conditions are also factors. When roads are wet, icy, and slippery, it can much more difficult for these oversized vehicles to turn without skidding.
These accidents can happen when truck wheels start to skid for any number of reasons. If the driver slams on the brakes the wrong way, this could make things even worse. Instead of slowing or stopping, the cab or trailer wheels could lock and not have any traction with the road. This can cause the trailer to swing out to the side.
Even if a truck driver reacts as they should to a skid, the brakes may not respond as they should. Like wheels, brakes can also lock up and cause the back trailer to jackknife. Truckers and trucking company are responsible for ensuring that the brakes are in good working condition at all times. However, it is not unheard of for them to skip scheduled maintenance and inspections. Many put off replacing worn or damaged brakes because of the cost and/or time involved.
Aside from driving errors and mechanical issues, another jackknife risk factor is improperly loaded cargo. Those long trailers often contain cargo that weighs tens of thousands of pounds, and it must always be correctly loaded and secured. This does not always happen since truckers and truck companies sometimes hurry to meet their deadlines. There are laws that apply to truck cargo, with specifications for weight, loading, and how the cargo is secured.
The Federal Motor Carrier Safety Administration (FMCSA) has a long list of rules for cargo that covers everything from cargo placement and restraint to securement devices for any type of load. When these are not adhered to, the following can happen:
Overloaded trucks may travel too slowly uphill, which is a hazard for approaching vehicles.
Overloaded trucks might travel too fast downhill, and drivers may not be able to control the speed. This also stresses the brakes and can cause them to fail.
If a trailer is overloaded or cargo shifts, it can be harder to steer because the weight may shift to the rear, taking weight off the front tires.
Extra weight can increase the truck's center of gravity, making the chance of a rollover more likely.
Unsecured cargo can fall into the road, creating a major hazard for all road users.
What Types of Injuries Are Seen in Jackknife Accidents?
These accidents are known to cause catastrophic injuries and fatalities because they usually happen at high speeds and because the trailers are so large and heavy. Common jackknife crash injuries include head trauma and brain damage, internal bleeding, whiplash, paralysis, crush injuries, broken bones, and spinal cord injuries.
People who experience serious injuries like these usually require immediate medical treatment and are rushed to emergency rooms. Anyone else at the scene can wait for law enforcement to arrive. Those who wait will be asked if they need medical attention.
It is always wise to get checked out by a physician after a serious motor vehicle accident, even if there is no pain or other obvious symptoms. Many injuries do not show up immediately but can be quite significant. Waiting too long can make the damage worse. Additionally, an insurance company may look at someone's refusal to get medical attention as evidence that they were not really hurt in the crash.
How Can Jackknife Accidents Be Prevented?
The best advice is to give tractor trailers a wide berth. These trucks have large blind spots, so their drivers cannot always see everything that is around them. The longer stopping distance and considerable size and weight are added reasons to stay away.
Truck drivers should also have a safe following distance and always follow posted speed limits. When weather conditions are poor, it is critical to slow down. Instead of slamming on the brakes, even brake pressure, and locking down the brakes should be avoided as well. The braking should be spread out over the longest distance that is possible, while the speed is being gradually reduced. Truckers should also try not to slow down or brake on curves.
When a front wheel skid happens, drivers must slow down and not brake or turn too hard. Rear-wheel skids are different; drivers need to stop braking, and steer quickly in the direction that the vehicle needs to go. Hopefully, the vehicle will turn back on its course, and some counter-steering will then need to be employed to right the cab or it may skid in the opposite direction.
What Should I Do After a Jackknife Truck Accident?
After medical attention has been provided, you should make sure that the accident is reported to the police and the auto insurance provider. It is best not to get into discussions about who was at fault. Sticking to the facts without extra embellishment is best. Anything said could be held against you, so providing short, accurate answers is wise. If you are able to, it is also a good idea to take photos of the vehicles, license plates, skid marks, and any other information that shows how, when, and where the accident occurred.
All documentation pertaining to medical treatment and follow-up care should be recorded and saved, including diagnosis and treatment plan, procedures, therapies, medications, and any other costs incurred by the accident.
If there were any witnesses to the truck accident, they should be contacted for their versions of what happened. Contacting an experienced truck accident lawyer is also important, especially if you have serious injuries because of a negligent party.
Cherry Hill Truck Accident Lawyers at DiTomaso Law Can Help You if You Have Been Involved in a Jackknife Accident
Our skilled Cherry Hill truck accident lawyers at DiTomaso Law are committed to protecting those who have been injured in jackknife collisions. Call us at 856-414-0010 or complete our online form to schedule a free consultation and to learn more about your options. Located in Cherry Hill, New Jersey and Philadelphia, we serve clients throughout Southeastern Pennsylvania and South Jersey, including Mt. Holly, Camden, and Vineland.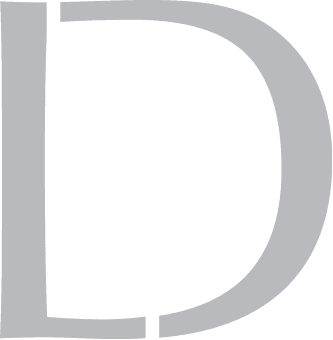 Get A 100% Free Case Evaluation
From A Top-Rated Personal Injury Attorney
$11.7M
Tractor-Trailer Accident
$1.5M
Drunk Driving Accident
$1.3M
Defective Machinery Accident
View All Case Results
"5 stars absolutely deserved here. If the need arises for legal representation again this is the only firm I will use. They handled every detail from insurance companies, doctors, and bills. I highly recommend Richard and his colleges and have to my friends and family."
See All Client Reviews