When is an Injury Considered Catastrophic?
January 25, 2021
Any injury can easily upend one's normal daily life. Even an injury as minor as a sprained wrist can take weeks to heal. If someone is responsible for causing another person's injury, then the victim may be reimbursed for medical expenses under certain circumstances.
A catastrophic injury is the most severe, leaving the victim with a serious disability or impairment. A person with a catastrophic injury can no longer perform work suitable enough to support themselves or their family. Catastrophic injuries may also be life-threatening and require years of rehabilitation to relearn basic functions.
What are Common Examples of Catastrophic Injuries?
A few examples of catastrophic injuries include:
Multiple bone fractures
Major organ damage
Brain or neurological damage
Spinal cord or central nervous system damage
Partial or total paralysis or loss of any bodily function
Amputation
Burn injuries, disfigurement, or severe scarring
Loss of senses, such as hearing or sight
The victim's life is forever changed as a result of the physical and cognitive damage they have suffered. A catastrophic injury also results in massive medical bills that only compound the stress of the victim's inability to return to work, even if they can return to work in a limited capacity.
Does a Catastrophic Injury Lead to Emotional Trauma?
A catastrophic injury changes a victim's life suddenly, which can cause a large impact on a person's emotional state. More than likely, the impairment makes it difficult for the victim to work and perform daily activities. The emotional damage may be just as permanent as a physical injury. A victim can also suffer severe depression, anxiety, and stress. The victim may also need assistance for the rest their life, such as a caretaker or a wheelchair.
What can Cause a Catastrophic Injury?
A catastrophic injury normally results from a particularly dangerous event. Some events that cause catastrophic injuries include:
Workplace Accidents: Depending on the industry, the likelihood of suffering a catastrophic injury will range. Working with dangerous chemicals or heavy machinery increases the possibility of a traumatic injury, but even working in a retail setting has risks.
Car Accidents: Although safety equipment in cars has improved, catastrophic injuries can still happen in collisions. This is especially true if the accident involved a large commercial truck, several vehicles, pedestrians, or it occurred at a high speed.
Medical Accidents: Although medical professionals are entrusted with the safety and care of others, there are certainly times where a mishap leads to a catastrophic injury. These events can happen for a myriad of reasons, such as rushed surgeries.
Slips and Falls: Although property laws vary from state to state, there is a consensus in most states that a property owner is responsible to provide a safe environment to others. Failing to do so may lead to an event, causing a devastating injury, such as a loose railing giving way or an unsalted pavement on a high-traffic sidewalk.
Can I Receive Compensation for a Catastrophic Injury?
Considering the severe nature of a catastrophic injury, a personal injury case is likely to have higher damages involved compared to cases with common injuries.  This is because of the inability to work, extensive treatments, and lengthy recovery times, as well as mounting medical bills. A verdict that compensates a victim suffering from a catastrophic injury factors all the possible, life-altering scenarios so that the victim may return to some semblance of their former life.
Since a catastrophic injury often involves complex factors, the victim should hire an experienced lawyer to help them with their case. The cause of injury, long-term medical costs, loss of function, and length of disability all contributes to the victim's compensation. A lawyer specialize in this field and will be able to negotiate the best possible settlement with the negligent party. The complexity of the injury and case will most likely demand high compensation because it has to cover the rest of the victim's life. Damages for a catastrophic injury may include pain and suffering.
What is Comparative Negligence?
The state of New Jersey has a comparative negligence law, which means that if the victim is even slightly responsible for their injury, then their compensation will reflect that. For example, if the court finds the victim at least 20 percent at fault for the injury, then they will only receive 80 percent of the available compensation. The comparative negligence law is reason enough for the victim of a catastrophic injury to hire a lawyer to help them navigate the complexities of their case.
Cherry Hill Catastrophic Injury Lawyers at DiTomaso Law Help Victims Who Have Life-Altering Injuries
Due to mounting medical bills and overwhelming distress, a victim with a catastrophic injury needs legal assistance. If you have a debilitating injury that was caused by the negligence of another party, then contact a Cherry Hill catastrophic injury lawyer at DiTomaso Law right away. Call us at 856-414-0010 or complete our online form for a free consultation. Located in Cherry Hill, New Jersey, we proudly serve clients throughout southeastern Pennsylvania and South Jersey, including Mt. Holly, Camden County, and Vineland.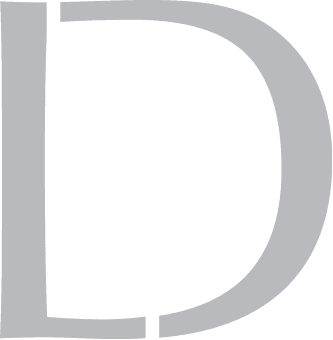 Get A 100% Free Case Evaluation
From A Top-Rated Personal Injury Attorney
$11.7M
Tractor-Trailer Accident
$1.5M
Drunk Driving Accident
$1.3M
Defective Machinery Accident
View All Case Results
"5 stars absolutely deserved here. If the need arises for legal representation again this is the only firm I will use. They handled every detail from insurance companies, doctors, and bills. I highly recommend Richard and his colleges and have to my friends and family."
See All Client Reviews