What Information Should a Driver Collect After a Car Accident?
January 19, 2021
A car accident can be very traumatic for a victim. Emergency responders and police will try to contain the accident scene. Drivers and passengers may exchange frustrations and concerns, and medical personnel will attend to the injured. Despite all of the commotion, drivers involved in the car accident need to keep calm. Filing an insurance claim will be easier if a victim follows a few steps and gathers the right information at the crash site.
Unless a driver is too injured to get information after a car wreck, the motorist should always strive to collect documentation and data. Later, even the smallest item could prove to be an important piece of evidence if the insurance company denies a driver's claim. Though it can be tough to remember what to say and do, drivers should take time to collect a few key pieces of evidence post-crash.
Obtain the Other Driver's Information
Even if the car accident happens in a no-fault state, drivers should always exchange personal information pertinent to the event. This does not mean sharing pictures of driver's licenses, home addresses, or social security cards, though. Drivers should never give out that type of identifying information because it is highly confidential.
Instead, drivers should exchange their registration and insurance information. They may want to use their smartphones to take pictures of the documentation. Additionally, drivers should tell each other their names, email addresses, and phone numbers. Again, this is all the information that needs to be given between the drivers.
Get Witness Names and Numbers
Other drivers, passengers, pedestrians, and cyclists may have witnessed the accident. Their eyewitness accounts can prove valuable, especially in situations where liability may be tough to determine. Drivers should feel comfortable asking witnesses for their names, email addresses, and phone numbers. Drivers should not ask to take photographs of witnesses unless they want to give video statements.
Witnesses may also be interviewed by the police. The police will use witness statements to put together incident reports. These reports can be useful later and help establish fault or at least how the accident took place.
Look Out for Video Cameras
Drivers who have time and are able to walk around may want to look around for indicators of surveillance equipment. This could be equipment mounted on the outside of a nearby business, or a camera on a traffic signal light.
Surveillance video can be helpful in showing how a crash occurred, as well as whether or not one driver was clearly more at fault than the other. In New Jersey, the rule of comparative negligence applies. Drivers have to prove their percentage of fault. Having video from the incident can assist the court in determining the liability ratio.
Record Memories About the Incident
After returning safely home, drivers should take a few moments to write down everything they remember about the accident. They should begin with what they were doing before the accident occurred. These details will be useful because memories tend to fade over time. By writing everything down, a driver can avoid being manipulated by an insurance adjuster who is trying to deny a claim or offer a low settlement.
Take Photographs and Videos
Having photographs and videos after a crash helps place the accident in context. Sometimes, hurt drivers may have to ask passengers to take images and video documentation for them. What types of pictures can be advantageous later on? Any images that show the entire crash scene can be beneficial. Photographs of the property damage and skid marks along the road can be useful.
List All Belongings in the Vehicle
What happens if a tow truck comes and takes away a driver's vehicle after a crash? The driver may have many personal items inside, such as a garage door opener or a work laptop. If these items go missing, the driver will want to be compensated for the losses.
It can be tough to remember everything that was in the console, glove compartment, interior, and the trunk of the vehicle after a wreck. Nevertheless, it is vital that drivers and passengers attempt to recall what they had inside and write down the belongings.
What Should I Do with the Information?
After collecting the information, a driver can make a physical or digital file. The file will help keep everything in one place. Any medical bills, car rental invoices, and related documents can be added to the file for later use. A motorist should also request a copy of the police report from the crash scene to add to the file. Putting all information in one location takes the stress off trying to find one piece of evidence.
When is it Time to Hire a Lawyer After a Collision?
A driver can speak to a lawyer before they file any type of accident claim. This is especially the case if the driver's injuries are quite extensive, which could mean very expensive health care bills or long-term treatments. When speaking with a lawyer during an initial consultation, the documentation the driver amassed after the crash should be a strong starting point.
Cherry Hill Car Accident Lawyers at DiTomaso Law File Claims on the Behalf of Injured Car Crash Victims
If you have an injury because of a collision, speak to a Cherry Hill car accident lawyer at DiTomaso Law for assistance. For a free consultation, contact us online or call us at 856-414-0010. Located in Philadelphia and Cherry Hill, New Jersey, we proudly serve clients throughout southeastern Pennsylvania and South Jersey, including Mt. Holly, Camden County, and Vineland.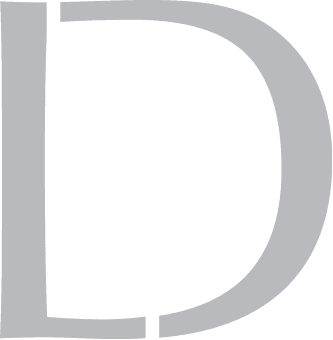 Get A 100% Free Case Evaluation
From A Top-Rated Personal Injury Attorney
$11.7M
Tractor-Trailer Accident
$1.5M
Drunk Driving Accident
$1.3M
Defective Machinery Accident
View All Case Results
"5 stars absolutely deserved here. If the need arises for legal representation again this is the only firm I will use. They handled every detail from insurance companies, doctors, and bills. I highly recommend Richard and his colleges and have to my friends and family."
See All Client Reviews