Which Industries See the Most Electrocution Accidents?
July 18, 2022
Thousands of people in the United States lose their lives every year due to electrocution, including workers. While many happen electrocution accidents happen to construction workers and people working on utility lines, they can occur in offices and other places as well. Being aware of the dangers will help you to be proactive about preventing these workplace injuries.
According to data from Electrical Safety Foundation International, there were 3,240 reported workplace fatalities due to contact or exposure to electrical currents from 2003 to 2020. For 2020, there were 2,220 nonfatal electrocution injuries that resulted in days lost from work (in private industry) ranging from three to seven days. The majority of workers who were electrocuted were males between the ages of 25 and 34 years old.
The industry with the most work-related electrocutions was construction, and this was followed by installation, repair, maintenance occupations, and building/grounds maintenance and cleaning and management jobs. Other occupations that show high rates for workplace electrocutions include power line installers, electricians, telecom-line installers, roofers, truck drivers, plumbers, carpenters, and painters. Note that most of these were involved with the industries mentioned above, and many were not trained electrical specialists.
What Happens When a Body Gets Electrocuted?
Unfortunately, the human body is great at conducting electricity, so the resulting injuries can be life-threatening or fatal. The electrical current travels through the body, and the damage depends on how it moves through, the voltage strength, and type of current. Besides that, the individual's overall health and how quickly and effectively they are treated will determine the outcome.
Electric shock can affect the heart, nervous system and muscles, leading to cardiac arrest. There might be visible, external burns on the skin, or internal injuries that cannot be seen with the naked eye.
It is important to seek medical care after being electrocuted, and 911 should be called when any of the following symptoms are present:
Cardiac arrest.
Severe burns.
Seizures.
Problems breathing.
Confusion.
Muscle pain/contractions.
Arrythmia.
Falling down after being electrocuted.
The injured person should not be touched if they are still in contact with an electrical current, nor should they be moved unless they are in immediate danger. Turn off the source of electricity if it is safe to do so, or move the person away from the source with a non-conducting, dry object made from wood, plastic, or cardboard.
It may be necessary to perform CPR. The person can be covered up to prevent chills, but avoid towels and blankets that can stick to burns. Cover burned areas with clean cloths or sterile gauze bandages, and wait for help to arrive.
Extension Cord, Electrical Outlet, and Appliance Safety
Damage and/or wear and tear can affect extension cords and lead to hazardous exposed wires. Only use exterior extension cords outside, and never overload the cords or sockets. When taking a cord from a socket, pull on the plug rather than the cord. Inspect cords often for wear and damage, and replace any that are frayed and cracked.
Have you ever reached in the dark for an electrical outlet? This is more dangerous than you might realize. Never reach for the socket if you cannot see it because if you touch those metal prongs, you can get severely injured. This is why safety-conscious parents and pet owners buy electrical outlet covers.
Seemingly harmless appliances used at work, such as toasters, microwaves, and even computers, can also pose threats when they are not used properly. Here are a few safety guidelines to remember when using them:
Avoid using appliances with cracked wires or worn plugs.
Never use electrical appliances near water.
Do not put metal in microwaves, including tin foil.
If an appliance or other electrical device is broken, do not try to fix it yourself. Get a professional.
Never plug two extension cords together.
Do not nail cords to other surfaces.
Lightning Storms and Power Lines
Thunderstorms and lightning pose serious risks for anyone who is working outdoors. If you sense one approaching or are informed about it, seek indoor shelter right away. Those who stay outdoors to keep working are putting themselves in very vulnerable positions. The electrical current from lightning can hit the body, radiate up from the ground, or get diverted from an improperly ground electrical pole through a faulty wiring system.
Workers on lifts and ladders should never place these near power lines, as contact will prove fatal in most cases. When there are downed power lines, live wires will be carrying deadly current until the electricity gets shut off. This can also be deadly for people who encounter them, whether they are outside or traveling in vehicles that strike electrical poles in crashes.
How Can Construction Workers Prevent Electrocutions?
The CDC advises construction contractors to follow National Fire Protection Association and Occupational Safety and Health Administration electrical safety standards. One of the first precautions is to know where the underground and overhead power lines are located. Utility companies should be contacted to turn off the energy, or the workers must stay at least 10 feet away.
If temporary electricity is being used on construction sites, plans must be made for the system as well as ground-fault circuit interrupters; detailed information about this can be found from the National Electrical Contractors Association. All electrical equipment must be doubly insulated or properly grounded as well, and lock-out/tag-out procedures must be used to turn off the power before equipment is serviced.
Machinery and power tools should also be shut off before repairs and inspections. Also, remember to inspect power cords regularly, and keep metal objects far away from any live electrical parts or circuits.
Can I File a Workers' Compensation Claim After Being Electrocuted at Work?
It is possible to file a Workers' Compensation claim after a job-related electrocution accident, but some people encounter problems during the process. Workers' Compensation is no-fault insurance and provides eligible injured or sick employees with medical care benefits plus compensation for a portion of lost wages from not being able to return to work. This is not based on whether the employee or employer was responsible for the injury or illness. So, when workers make these claims, they forfeit their right to sue their employers.
In New Jersey, workers who cannot return to their duties for more than seven days due a work-related injury or illness may qualify for temporary total disability benefits, which amount to 70 percent of the average weekly wages. There are weekly minimum and maximum benefits that change from year to year.
When work-related accidents and illnesses lead to impairments or lasting medical conditions but employees can still work in some capacity, they may quality for permanent partial disability benefits. Permanent, more severe impairments can result in long-term payments.
There is also a category for permanent total disability benefits. The benefits received all depend on the nature of the injury or illnesses and a host of other factors.
If an electrocution-related fatality or injury was caused by a third party, you may be able to file a Workers' Compensation claim through your employer plus a third-party claim against the negligent party. In many cases, however, employers, insurance providers, and third parties will step up to challenge the case, which is why it is critical to have a lawyer.
Cherry Hill Work Injury Lawyers at DiTomaso Law Successfully Handle All Types of Electrocution-Related Workers' Compensation Cases
Dealing with not being offered the benefits you are entitled to by law after a workplace electrocution accident can be overwhelming, but one of our Cherry Hill work injury lawyers at DiTomaso Law can help. Call us at 856-414-0010 or contact us online to schedule a free consultation. We are located in Cherry Hill, New Jersey, and we serve clients throughout South Jersey, including Mt. Holly, Camden County, and Vineland.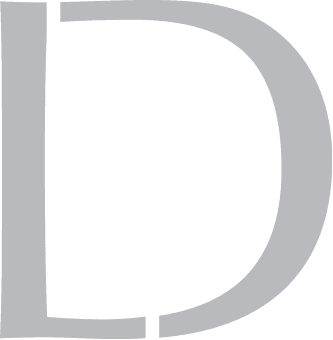 Get A 100% Free Case Evaluation
From A Top-Rated Personal Injury Attorney
$11.7M
Tractor-Trailer Accident
$1.5M
Drunk Driving Accident
$1.3M
Defective Machinery Accident
View All Case Results
"5 stars absolutely deserved here. If the need arises for legal representation again this is the only firm I will use. They handled every detail from insurance companies, doctors, and bills. I highly recommend Richard and his colleges and have to my friends and family."
See All Client Reviews