What Are Important Legal Deadlines After a Car Accident?
July 25, 2022
The legal system depends upon statutes of limitations and deadlines to keep cases moving smoothly. It can be hard to remember all those critical deadlines after you have been injured in a car accident. This is especially true if you have a catastrophic injury following a collision. However, it is important to follow all legal deadlines to give yourself the best chance of recovering compensation.
Some of the most critical deadlines that follow a car accident include:
When to contact the police to report the accident.
When to contact your car insurance company to report the accident.
When to visit a medical professional to get an evaluation.
When to submit a claim to your insurance company.
When to start a case against the at-fault driver for your damages.
Contacting the Police After a Crash
An invisible clock starts ticking the moment you get into a crash. One of your first calls should be to 911 to report your car accident to the police. That way, the police can come to the scene, complete an investigation, and write an official accident report. Insurance companies and courts depend upon police reports to substantiate what happened at the scene of an accident.
If your crash happened in New Jersey, you have 10 days after an accident that caused more than $500 in property damage to let the police know about it. Because it can be difficult to figure out what $500 in property damage looks like, you should err on the side of caution and call the police immediately following any type of collision. That way, you will be covered by the police report if you decide to file any type of claim later.
When the police arrive to the scene, stick to the facts. Be honest but do not assume that you are the guilty party. Just answer questions to the best of your ability without trying to put your interpretation into how the accident happened.
Contacting Your Insurer After a Crash
Every insurance company sets specific deadlines about when insured drivers should report crashes. In general, you should call your insurance company as soon as possible. You do not need to make a claim right away. Nevertheless, your call ensures that if you make a claim later, your insurance company will have a record of the crash.
The bottom line is that calling your insurance company allows your agent to make a note that you have gotten into an accident. If the other party contacts your insurance company to file a claim against you, your insurer will have pertinent details on hand.
Getting Medical Help After a Crash
There is no strict timeline involved in getting medical assistance after you have been in an accident. With that being said, you should always get a checkup after any type of accident. Many injuries take days or even weeks to fully present themselves. Even something like a concussion might not cause any noticeable symptoms right away.
Getting a diagnosis as soon as possible after a car accident increases your credibility if you make a personal injury claim later. Claim adjusters and courts do not like to see long gaps between an accident and medical treatment. When they see gaps, they assume that your injuries could have happened after the accident rather than because of it. Many accident survivors have had their claims denied because they waited a long time to get medical care.
Submitting a Claim to Your Insurer After a Crash
When you call your insurance company to report that you have been in an accident, you do not need to submit a claim right away. You should know your insurance company's deadlines, though.
Every insurance company sets unique deadlines when it comes to allowing policyholders to submit claims. Do not miss this deadline if you plan to submit a claim to tap into your policy coverage to protect you.
Starting a Personal Injury Case After a Crash
This deadline is perhaps the most commonly misunderstood of them all. Every state sets a deadline, called a statute of limitations, for initiating a personal injury claim. In New Jersey, the statute of limitation is two years after the date the accident occurred.
Even though it might seem like two years is a long time, the time can pass very quickly, especially if you have a serious injury. If you experience significant medical trauma that requires surgery, physical therapy, and perhaps other health care interventions, you could spend months in treatment. You do not want to wait until the last moment to contact a car accident lawyer. If you do, the lawyer may not have enough time to get up to speed on your case and file the proper paperwork with the courts.
Some accident-related injuries can take a long time to reveal themselves. Back injuries and soft tissue injuries can take time to affect your daily life. You might not even connect them with your car accident until much later when a doctor helps make the connection for you. In that situation, you can still make a personal injury claim as long as you are within the two-year statute of limitations.
You have a longer amount of time to file a claim for property damage. As long as you file within six years of the date of your accident, your claim will be allowed by insurance companies and the courts.
Are Accident Deadlines Ever Extended?
Unlike other types of deadlines, legally binding deadlines are rarely extended. It is up to you to find out about important deadlines and honor those deadlines.
One of the few exceptions to this rule in New Jersey would be if you were under 18 years old at the time of your accident. In that circumstance, you would have two years from the date you turned 18 years old to file a personal injury case against a third party.
Tips for Meeting All Deadlines
Just about everyone has moments of procrastination, but you do not want to procrastinate when it comes to submitting a claim or starting a case after you have been injured or experienced major property damage during a car accident.
Below are some helpful ways to make sure that you avoid missing any important legal deadlines:
Keep a calendar log devoted to everything related to your accident. Be very specific about dates and times.
Call a car accident lawyer soon after your crash. That way, your lawyer will have enough time to put together your case.
Pay close attention to any changes in your health, and seek medical attention promptly. Having a doctor on your side is as important as having a lawyer when it comes to proving that an injury occurred as a result of a crash.
Follow-up when you say you will. Whether you tell your insurance carrier, your medical provider, or your lawyer that you will do something, do it. Keeping the process moving avoids unnecessary and costly delays.
The good news is that most accident-related deadlines can be met fairly easily. You just have to know and follow the rules. Working with a car accident lawyer can help you stay on top of all deadlines since legal professionals are equipped to deal with deadlines and statutes of limitations.
Camden Car Accident Lawyers at DiTomaso Law Can Help You Stay Within Important Deadlines After a Collision
Did a car accident leave you with serious injuries? Make sure you do not miss any essential deadlines. Contact one of our Camden car accident lawyers at DiTomaso Law to learn more. Call us at 856-414-0010 or contact us online to schedule a free consultation. Located in Philadelphia and Cherry Hill, New Jersey, we proudly assist clients throughout Southeastern Pennsylvania and South Jersey, including Mt. Holly, Camden County, and Vineland.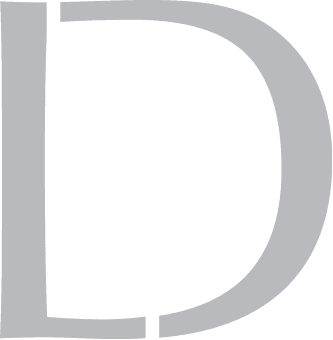 Get A 100% Free Case Evaluation
From A Top-Rated Personal Injury Attorney
$11.7M
Tractor-Trailer Accident
$1.5M
Drunk Driving Accident
$1.3M
Defective Machinery Accident
View All Case Results
"5 stars absolutely deserved here. If the need arises for legal representation again this is the only firm I will use. They handled every detail from insurance companies, doctors, and bills. I highly recommend Richard and his colleges and have to my friends and family."
See All Client Reviews