When Hit-and-Run Accidents are Caused by Commercial Truck Drivers
November 17, 2020
A hit-and-run accident is when a driver leaves the scene after being involved in a collision involving another person or property damage. A driver has certain legal obligations when it comes to traffic accidents, and failing to meet these requirements can lead to criminal and civil charges.
The American Automobile Association (AAA) Foundation for Traffic Safety tracks statistical data about accidents on American roadways. Data from the last few years have shown a significant increase in hit-and-run accidents. In fact, the AAA reports that the numbers have hit record highs in the last decade. Between 2009 and 2016, the chances of being involved in a hit-and-run accident increased by 60 percent. Today, they estimate hit-and-run accidents occur throughout the country at a rate of one per minute.
Who is Impacted by Hit-and-Run Accidents?
Vehicle crashes cause injuries, property damage, and fatalities on the roadways every day. There are more than six million car crashes reported each year in the United States, and more than 90 people die in vehicular accidents every day. Victims who survive car crashes will likely have injuries, which could range from minor to debilitating.
Hit-and-run accident victims are different from those involved in many other types of traffic accidents. Almost 65 percent of hit-and-run victims are bicyclists and pedestrians. As deadly as vehicle-on-vehicle accidents can be, outcomes are likely to be more severe for pedestrians.
Is it Illegal to Leave the Scene of an Accident?
Leaving the scene of an accident can lead to heavy legal ramifications. Specific laws vary from state to state, but drivers should always keep in mind that there are both federal and state requirements when accidents occur. A driver who fails to stop and satisfy their duty after being involved in a crash risks criminal and civil charges.
Specific charges do not just vary by location, but by the nature of the accident. For example, a driver who leaves the scene after causing an injury or death will face the possibility of harsher penalties than a driver involved in a minor collision. Regardless of the nature of an accident, it is never a good idea to abandon the scene after a crash.
Special Considerations for Commercial Truck Drivers
Commercial drivers are obligated by the law the same way as other drivers, but they have other considerations to keep in mind when truck accidents happen. Commercial vehicles are typically going to be insured through the company that owns them, however, drivers are responsible for their actions. When it comes to issues of insurance and liability, a commercial driver who caused an accident can open their employer up to lawsuits. For this reason, most employers will have certain rules for their drivers. An example would be a trucking company that restricts driving time for truckers to prevent drowsy driving. If a commercial driver crashes or hits another person or vehicle, the employer will require protocols to be followed. Leaving the scene of an accident would not be part of any legitimate employer's protocol.
In addition to requirements as an employee, commercial truck drivers should be aware of federal regulations. Federal Motor Carrier Safety Administration (FMCSA) regulations bar an individual from operating a commercial vehicle for one year after a conviction for leaving the scene of an accident. If the truck is hauling hazardous materials, it increases to three years. If a driver receives more than one conviction, they will have their license revoked for life.
Why Might a Commercial Truck Driver Leave the Scene of an Accident?
The most common motivation for someone to leave the scene of an accident is fear. People who leave accident scenes most likely are trying to avoid the consequences of their actions. For commercial truck drivers, the damage a large truck will do is likely severe, leading to serious penalties. It is important to remember that a victim has rights, and they have legal options after a hit-and-run accident.
What Should a Victim Do After a Hit-and-Run Truck Accident?
Any victim of a hit-and-run accident should do the following:
Call Emergency Services: If there are injuries, emergency personnel should be notified immediately. The police should be contacted right away because they will have a better chance of finding the fleeing driver the sooner they have information about the accident. Also, the accident report becomes a crucial piece of evidence if a personal injury claim arises.
Take Note of the Vehicle and Driver: Even if it is just a mental note, it is important to be able to give law enforcement the best possible description of the vehicle and driver. A commercial vehicle will likely have company information on it, such as a logo. Pay attention to any identifiable information, and write it down as soon as possible.
Acquire Photographic and Witness Evidence: If there was anyone else that witnessed the accident, they could provide valuable information. Getting a picture of the vehicle or license plate can help identify the driver, even after they have left the scene.
Contact a Lawyer: Understanding the laws can be complicated. A lawyer can help identify the next steps to take. After a truck accident, a lawyer should be contacted right away.
Cherry Hill Truck Accident Lawyers at DiTomaso Law Help Clients Injured by Commercial Truck Drivers
Commercial truck accidents can be traumatic. If you have an injury because of a hit-and-run truck accident, consulting with a lawyer can help. Our Cherry Hill truck accident lawyers at DiTomaso Law work with truck accident victims in need of compensation. Contact us online or call us at 856-414-0100 for a free consultation. Located in Cherry Hill, New Jersey and Philadelphia, we proudly serve clients throughout southeastern Pennsylvania and South Jersey, including Mt. Holly, Camden County, and Vineland.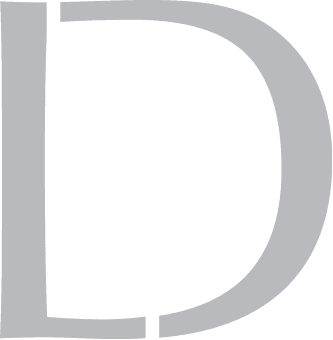 Get A 100% Free Case Evaluation
From A Top-Rated Personal Injury Attorney
$11.7M
Tractor-Trailer Accident
$1.5M
Drunk Driving Accident
$1.3M
Defective Machinery Accident
View All Case Results
"5 stars absolutely deserved here. If the need arises for legal representation again this is the only firm I will use. They handled every detail from insurance companies, doctors, and bills. I highly recommend Richard and his colleges and have to my friends and family."
See All Client Reviews