How to Tell Who Hit Who in a Car Accident
September 14, 2020
According to Driver Knowledge, there are approximately six million car accidents in the Unites States each year. While some of these accidents are minor, other car crashes leave victims with severe injuries. This is often an emotional and financial burden for both the victim and their family. Many victims are forced to deal with losses, like hospital bills, lost wages, lost earning capacity, vehicle damage, and emotional pain associated with their injuries.
In these cases, it is crucial that victims prove liability. Proving liability holds guilty parties accountable while helping victims recover both financially and emotionally. To do this, a victim should call a personal injury lawyer. A lawyer can help a victim collect evidence, prove fault, and determine a fair settlement demand. Hiring a lawyer also allows a victim to focus on their physical health instead of directly dealing with a lawsuit.
How is Fault Generally Determined?
Car accidents are typically unintentional, therefore, fault is typically determined by cause. The cause is different for each accident. An insurance company might identify which driver broke a traffic law, drove recklessly or negligently. Asking these questions can help determine which driver is at fault for the accident, which ultimately impacts a case.
State laws can also determine how fault is handled. While some states have a no-fault policy, other states prevent victims from collecting any damages if they had any fault in the accident. Knowing state laws regarding fault is important for the case.
Why Does Fault Matter in a Car Accident Case?
Fault is important because it affects a victim's entitled damages. In some states, an injured driver who is considered at fault for the accident will likely not receive damages for medical bills, lost wages, and other economic and non-economic losses. This can place a financial and emotional burden on a driver and their family. A victim should contact a lawyer to help prove liability and to claim entitled damages for their injuries.
New Jersey and Pennsylvania are no-fault states. In these states, drivers are legally required to have personal injury protection on their car policies. This law covers medical care for both drivers, regardless of who caused the accident; however, the at-fault driver's insurance will cover other losses, like vehicular damage.
What is the Comparative Negligence Law in New Jersey?
Under the comparative negligence law in New Jersey, a victim is prevented from collecting the total amount of entitled damages if they share some fault during an accident. In these situations, each driver is assigned a percentage of fault. For example, if a victim is 30 percent at fault for the accident, their insurance company will pay 30 percent of total damages while the other driver's insurance will pay 70 percent. This percentage of fault is typically assigned by an insurance company.
States with a modified comparative negligence law do not allow drivers who have half or the majority of fault to collect any damages for medical bills or vehicular damage. The comparative negligence law further proves the importance of finding fault after a car accident. A victim should contact a lawyer to help prove liability and collect entitled damages.
How Can I Determine Fault?
The best way to determine fault is to look at the available evidence. Analyzing the damage, talking to witnesses, and looking at the police report are usually helpful steps. Victims can also look at video footage of the accident to get an unbiased view of what happened. To collect more evidence, the victim should take photos of any damage done to their vehicle after the accident.
Another way to determine fault is to identify whether a traffic law was broken. If one or both of the drivers drove over the speed limit, ran a red light, or failed to use their blinkers, it could impact the case.
A good way to tell who is at fault is to determine whether the accident was a rear-end collision or a left-hand turn accident. Most of the time, the driver who hits a vehicle from behind is considered liable. Similarly, a driver who crashes during a left turn is often considered responsible for the accident.
A crucial way to determine fault is to consider whether a driver's negligence caused the accident. All drivers have a duty of care for others on the road. When a driver is negligent, they breach this legal responsibility. Ultimately, this breach is what leads to the accidents and the victim's injuries. A driver's negligence or recklessness makes them liable.
When is a Driver Negligent?
Common occurrences of negligence includes:
Texting while driving.
Driving without headlights on at night.
Failing to look both ways before making turns.
Not checking blind spot while switching lanes.
Not wearing glasses.
Not using blinkers.
A driver is reckless if they do the following:
Drove significantly above the speed limit
Weaved through cars
Tailgated other drivers
Displayed signs of road rage
Ran red lights or stop signs
If a driver's negligence or recklessness led to a motor vehicle accident, they should be held accountable for the victim's injuries. A victim should contact a lawyer to obtain entitled damages for losses related to their injuries.
Cherry Hill Car Accident Lawyers at DiTomaso Law Help Car Accident Victims Determine Liability
If you are an injured car accident victim, you need to contact one of our Cherry Hill car accident lawyers at DiTomaso Law. Car accidents are difficult for victims and their families. Many victims have to deal with injuries, vehicular damage, lost wages, and emotional pain. The last thing a victim should worry about is a legal battle. Our lawyers help clients looking to collect entitled damages for their economic and non-economic losses. For a free consultation, complete our online form or call us at 856-414-0010. Located in Philadelphia and Cherry Hill, New Jersey, we proudly serve clients throughout southeastern Pennsylvania and South Jersey, including Mt. Holly, Camden County, and Vineland.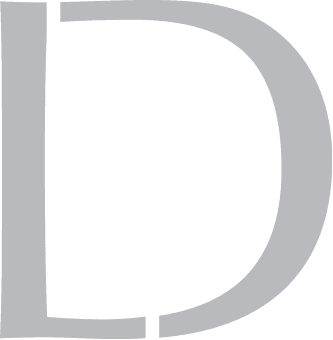 Get A 100% Free Case Evaluation
From A Top-Rated Personal Injury Attorney
$11.7M
Tractor-Trailer Accident
$1.5M
Drunk Driving Accident
$1.3M
Defective Machinery Accident
View All Case Results
"5 stars absolutely deserved here. If the need arises for legal representation again this is the only firm I will use. They handled every detail from insurance companies, doctors, and bills. I highly recommend Richard and his colleges and have to my friends and family."
See All Client Reviews