Who Could Be Held Liable for a Blind Spot Truck Accident?
August 15, 2022
Driving alongside large commercial trucks like 18-wheelers can be more dangerous than you might think. This is because drivers of large commercial trucks cannot see all the traffic around them due to their blind spots. Many truck accidents can be linked to blind spots. However, it can be difficult to determine who is at fault for a blind spot truck accident without the help of an experienced lawyer.
Trucks haul significant amounts of cargo, such as retail products, chemicals, and equipment. Because of their unique shape, trucks make it hard for their drivers to see vehicles in several key blind spot zones. These blind spot zones include:
In front of the truck: The area extending approximately 20 feet in front of a truck is essentially hidden from the driver's view. The average length of a car can be around 15 feet, meaning a truck driver could be oblivious to a car that has moved into this area.
Along the left side of the truck: Although truck drivers can occasionally see what is occurring along the front left side of the truck, they have a large blind spot from their cab door toward the back of the truck. You can assume that a truck's left side blind spot extends at least one and perhaps two lanes.
Along the right side of the truck: Drivers cannot see anything up to three lanes along their truck's right side. The right side blind spot of a truck is one of the riskiest places for you to drive your car.
In back of the truck: A truck's back blind spot is around 30 feet long.
All commercial truck drivers are supposed to go through extensive training. Their training teaches them how to handle their blind spots, such as staying aware of traffic flow around them, and using their mirrors to check for any signs of cars before merging or switching lanes.
Truck drivers may rely on advanced monitoring systems to help them see their blind spots. In addition to their side and rearview mirrors, high-tech features can assist. However, drivers are still the ones who have the responsibility to act with caution and safety. This does not always happen though, which is why many truck accidents occur.
It can be hard to determine liability. Unraveling the circumstances surrounding the truck accident can take time. It is critical, however, because it helps determine each party's responsibility for the truck accident.
The truck driver might be at fault for the accident in the following scenarios:
The truck driver did not follow the rules of the road. The driver might have been speeding, acting aggressively, or driving carelessly.
The truck driver drove while distracted or drowsy. Exhaustion from driving for too long without a break is a common problem in the trucking industry.
The truck driver was driving under the influence.
The truck driver tailgated other vehicles, which caused cars to be trapped in the blind spots.
Truck drivers are not the only parties that can be held liable. Some other parties that could be liable include:
Truck driver's employer: An employer that does not properly train its drivers or hires drivers without commercial licenses could be held accountable for accidents.
Manufacturer: Truck drivers and their companies may choose to install additional systems to reduce blind spots, but those systems can fail. In the event of a faulty truck part, the manufacturer might be at fault.
Another driver: It is entirely possible for a truck accident to happen because of a third driver's negligence. For instance, a third driver who changes lanes very quickly could cause a truck driver to brake and swerve, colliding with another car.
Truck accidents can be complicated because there might be multiple parties involved. Gathering evidence can help you and your lawyer figure out who is liable for your truck accident injury.
What Evidence Should Be Collected Following a Truck Accident?
After being in a serious truck accident that leaves you injured, you need to focus on your health. Get medical attention right away and accept the treatment that makes sense for your condition, whether it is a spinal cord injury, a traumatic brain injury, broken bones, internal bleeding, or another common truck accident injury. At the same time, work with someone to start accumulating documents that can create a case against the liable party. Some types of evidence that can be helpful for your case include:
Photographs and videos of the accident: Being able to show everything, such as what your car looked like after the accident or road debris, can give you an advantage.
Eyewitness reports: Anyone who witnessed the truck accident can share their side of the story. Eyewitness accounts are vital to proving what really occurred.
Medical records: Insurance companies may try to downplay your injuries or even suggest that you were not as hurt as you say you were after the truck accident. Being able to show that you went to a medical professional right away can be critical.
Police report: The police who arrived at the scene of the truck accident should have written a report. You or your lawyer should access that police report once it is available.
Video footage: It is not unusual for accidents to be caught on video by dashcams, store surveillance videos, or speed trap cameras.
Black box information: Many trucks have a black box that records information, such as how fast the truck was going at the time of the accident.
Compensation for a Truck Accident
A truck accident can be a devastating, life-altering experience. Depending upon your injuries, you may wind up with mounting medical bills, the inability to work, and even the need to change your home situation to account for limited mobility.
Though it is impossible to say how much you could be awarded in damages, you have the right to pursue a lawsuit or claim if you were seriously hurt due to negligence. Consider talking with a truck accident lawyer as soon as possible. That way, you can start exploring your legal options.
Cherry Hill Truck Accident Lawyers at DiTomaso Law Are Available to Discuss Your Truck Accident Case
If you have been injured in a truck accident, you do not need to navigate the legal process alone. One of our experienced Cherry Hill truck accident lawyers at DiTomaso Law will determine who is liable for the accident. We will protect your rights. Call us at 856-414-0010 or contact us online to schedule a free consultation. Located in Philadelphia and Cherry Hill, New Jersey, we proudly assist clients throughout Southeastern Pennsylvania and South Jersey, including Mt. Holly, Camden County, and Vineland.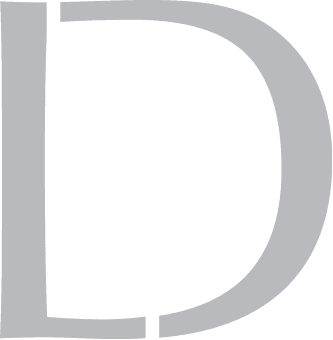 Get A 100% Free Case Evaluation
From A Top-Rated Personal Injury Attorney
$11.7M
Tractor-Trailer Accident
$1.5M
Drunk Driving Accident
$1.3M
Defective Machinery Accident
View All Case Results
"5 stars absolutely deserved here. If the need arises for legal representation again this is the only firm I will use. They handled every detail from insurance companies, doctors, and bills. I highly recommend Richard and his colleges and have to my friends and family."
See All Client Reviews