Can I Experience Hearing Problems After a Car Accident?
July 12, 2021
Acoustic trauma is a result of damage to the auditory nerve, and the severity of the injury will often determine the length of the hearing loss. Hearing loss can occur due to blunt force trauma, intense exposure to blaring noises, or imbalances of air pressure in or around the ear following a car accident. This can lead to many long-term problems for victims.
The medical expenses of treatment, implants, and visits with health care professionals can be huge financial burdens, especially if the car accident victim is forced to miss work to recover. In order to receive compensation to cover the bills, a victim must first prove that their injury is directly related to the accident.
Which Car Accident Injuries Cause Hearing Problems?
Some car accident injuries that can cause hearing problems include:
Whiplash: Whiplash is an acceleration-deceleration injury developed after the head is violently jerked around. In more severe cases, the inner eardrum can be ruptured and lead to tinnitus.
Tinnitus: Tinnitus is generally caused by whiplash, ear trauma from loud noises, or traumatic brain injuries. In severe cases, tinnitus can lead to total hearing loss. When a driver experiences ringing or whistling ears for longer than a few days, they most likely have tinnitus. Depending on how long the ringing persists, the victim may be unable to complete work duties, and they may struggle with daily tasks, insomnia, anxiety, and depression.
Head Trauma: Head trauma can lead to brain injuries and interrupt communications between the brain's auditory cortex and the ear. Concussions can rupture the eardrum, stop or hinder the blood flow to the cochlea, and cause damage to the bones, tissues, hair cells, and membranes inside the ear.
Sudden Sensorineural Hearing Loss: Sudden sensorineural hearing loss occurs when the cochlea is damaged or when there is a disruption between the nerves and their connections to the brain. The degree of head trauma from a car accident will usually determine whether the hearing loss is temporary or permanent, but the only way to know for sure and to come up with the best treatment plan is to be evaluated by an otolaryngologist.
Unilateral Hearing Loss: Victims who suffer unilateral hearing loss have the option to receive a cochlear implant or to use a bone-anchored hearing aid (BAHA), depending on their insurance or financial situation.
What are Common Symptoms of Hearing Loss?
A car accident victim may suffer symptoms indicative of hearing loss. Signs of hearing loss include:
Muffled or fogged hearing
Ringing in the ears
Painful itching or burning sensations in the ears
Pressure and fullness in either ear
Dizziness
Discharge from the ears
Distortions of sound
Increased sensitivity to loud noises
Chronic ear pain
Hearing buzzing, humming, or clicking sounds
Troubles with recognizing sound patterns
Issues with sound localization
What Should I Do if I am Experiencing Hearing Loss After a Collision?
If an individual believes they have hearing loss following a car accident, there are some steps that they should take:
See a doctor. Seek medical attention immediately. Some symptoms for tinnitus and other hearing issues take a little longer to manifest. Weeks can go by, but a trained medical professional is more likely to be qualified to notice anything early on. If a settlement has been accepted before symptoms appear, options are extremely limited. The medical reports from visits or hospitalization stays will be invaluable to a patient's legal case.
Report the accident to the insurance company. It is highly encouraged to file a claim with the insurance company following a car accident that results in any injuries. Reporting the incident to the insurance company is required.
Consult with a lawyer. A lawyer will gather documents, fill out paperwork, and negotiate with insurance companies while their client is recovering from their injury. A lawyer is also aware of related laws, rules, and statutes. A lawyer might be able to file a lawsuit against the at-fault driver.
How Do I Prove a Car Accident Caused My Hearing Loss?
In order for a car accident victim to build a case, they must first prove that their hearing loss was caused by the collision. Some ways to prove that the collision caused the hearing loss include:
Show consistency. There needs to be proof that the symptoms and injuries that lead to the hearing loss are consistent with the trauma from the accident.
Bring photographs and documents. Photographs and documents can show the severity of the injury and accident.
Request a medical report from a doctor. The report should include initial symptoms and the treatment plan decided by a medical professional. It should explain which injuries were caused by the accident. The doctor will have determined whether or not the hearing loss is permanent, and they will need to offer all possible options for recovery.
Craft a settlement brochure. The settlement brochure should explain in detail what happened in the accident and showcase the direct correlation of the trauma and hearing loss.
Camden Car Accident Lawyers at DiTomaso Law Help Those Suffering From Collision-Related Hearing Loss
Hearing loss can greatly affect a car accident victim's life. If you need help with an injury after a collision, speak to a Camden car accident lawyer at DiTomaso Law today. Contact us online or call us at 856-414-0010 for a free consultation. We are located in Philadelphia and Cherry Hill, New Jersey, and we serve clients throughout southeastern Pennsylvania and South Jersey, including Mt. Holly, Camden County, and Vineland.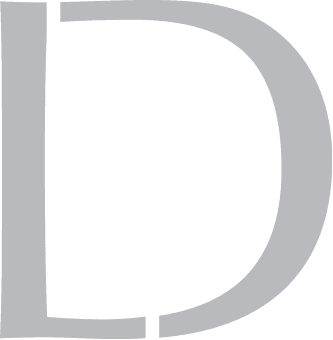 Get A 100% Free Case Evaluation
From A Top-Rated Personal Injury Attorney
$11.7M
Tractor-Trailer Accident
$1.5M
Drunk Driving Accident
$1.3M
Defective Machinery Accident
View All Case Results
"5 stars absolutely deserved here. If the need arises for legal representation again this is the only firm I will use. They handled every detail from insurance companies, doctors, and bills. I highly recommend Richard and his colleges and have to my friends and family."
See All Client Reviews