What are My Rights After an Accident with a Hazmat Truck?
August 25, 2020
Accidents between cars and large trucks frequently result in serious injuries for the car drivers and passengers. However, truck accidents involving hazmat trucks can be especially dangerous. For that reason, even victims who feel fine directly after accidents with hazmat tankers may want to seek legal representation.
What Makes a Crash with a Hazmat Truck Unique?
As the name implies, hazmat trucks carry various hazardous materials. Usually, the materials are stored in large tankers or other types of oversized containers. Hazardous materials can include dangerous materials, such as the following:
Flammable and non-flammable gases
Blasting agents and other explosives
Combustible materials and powders
Highly flammable liquids
Biological items and pathogens
Organic peroxides
Radioactive items
Corrosive products
Since a hazmat truck carries such potentially dangerous cargo, New Jersey law requires trucking companies to carry no less than five million in insurance. That way, if a hazmat truck driver gets involved in a trucking accident with another truck or a car, the trucking company will be covered and able to pay for damages caused during the crash event.
Nevertheless, it is important to remember that insurance companies are in the business of keeping money. Consequently, recovering a fair amount of damages after an accident involving a hazmat truck may be easier with the help of an attorney.
What Injuries are Seen in Hazmat Truck Accidents?
In general, victims of hazmat truck incidents are at risk of suffering injuries that are frequently seen in all types of truck-related crashes. Some common injuries include the following:
Fatalities are commonplace after people get in crashes with trucks, including hazmat trucks, because of the size difference between the vehicles.
In addition to these injuries, victims of hazmat truck crashes can be exposed to other serious and even deadly problems. Some injuries that may occur after hazmat truck collisions involve:
Respiratory issues caused by the inhalation of toxic fumes.
Severe burn injuries.
Eye damage.
Exposure to carcinogens.
Slips and falls injuries due to oily surfaces.
Long-term health problems due to the close proximity to toxins and pathogens.
It should be noted that not all hazmat injuries present themselves immediately after accidents. Exposure to a potential carcinogen or toxins could lead to health issues well after the actual incident. This means it is very important to take the proper steps after getting into a collision with a hazmat truck, even if drivers and passengers seem to be fine.
What Should I Do After an Accident with a Hazmat Truck?
After any accident, victims should seek safety and immediate medical assistance either at the scene or at a nearby hospital or emergency facility. If they are able, victims should also collect documentation of the scene, such as taking photos and videos, collecting witness information, and exchanging insurance information with the hazmat truck driver. Victims will also be asked to give statements to police.
Even if a driver or passenger feels completely healthy after a hazmat truck crash, that person should make an appointment with a doctor for a follow-up right away. The adrenaline rush of an accident can mask serious issues, like whiplash or broken ribs. Many people are surprised by how bad they feel a few days after a crash. Getting care from a physician makes sense. It can also help prove damages later by connecting the physical or psychological problems with the event.
How Can I Avoid an Accident with a Truck?
It is impossible to avoid all highway accidents. Even the most conscientious drivers cannot predict the way other drivers will react. However, drivers have options when it comes to protecting themselves against getting into collisions with hazmat trucks and other trucks.
First, drivers should maintain a safe distance when driving behind hazmat tankers. The distance gives the drivers room to get out of the way if the tanker begins to veer or seems out of control. If a hazmat truck seems aggressive and wants to pass cars on the highway, the car drivers should make it easy for the truck to pass. If possible, the car driver or car passengers may want to memorize the truck's license plate to report aggressive driving behaviors.
Next, drivers will want to be especially cautious in bad weather. Truckers driving tankers can lose control quickly due to the materials sloshing back and forth in the tanker. Since the center of gravity can change rapidly in a moving hazmat tanker truck, the truck may be at risk of sliding excessively in slippery conditions or jackknifing.
Finally, drivers sharing the road with hazmat trucks must avoid getting into the truckers' blind spots. All trucks and big rigs have several blind spots. When a smaller vehicle is in the blind spot, the trucker may be unaware of the vehicle's presence. Common blind spot locations include along the back sides of the truck, directly behind the truck, and directly in front of the truck.
Why Do I Need Legal Representation After an Accident with a Hazmat Truck?
It is always wise to talk to a truck accident lawyer after getting into a crash with a hazmat truck. Hazmat accidents are highly unique situations, and even people who think they were not injured may find out later that they were exposed to harmful materials.
Another reason to get help from an attorney after a hazmat crash is that trucking companies have quite a bit of legal power on their side. Like all defendants, they want to settle for as little as they can, and they will use their size to fight drivers trying to recover damages after crashes. It is very difficult for a victim to know how to stand up to insurance lawyers alone. Having a team of legal professionals to provide counsel allows the victim to focus on getting better.
Cherry Hill Truck Accident Lawyers at DiTomaso Law are Well-Versed in Working with Victims of Hazmat Truck Crashes
Hazmat truck accidents cause severe injuries or even illnesses. If you were in a hazmat truck collision, contact one of our Cherry Hill truck accident lawyers at DiTomaso Law today. Contact us online or call us at 856-414-0010 for a free consultation. Located in Philadelphia and Cherry Hill, New Jersey, we proudly serve clients throughout southeastern Pennsylvania and South Jersey, including Mt. Holly, Camden County, and Vineland.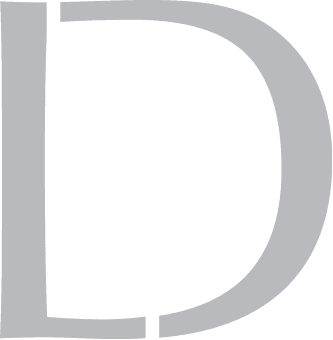 Get A 100% Free Case Evaluation
From A Top-Rated Personal Injury Attorney
$11.7M
Tractor-Trailer Accident
$1.5M
Drunk Driving Accident
$1.3M
Defective Machinery Accident
View All Case Results
"5 stars absolutely deserved here. If the need arises for legal representation again this is the only firm I will use. They handled every detail from insurance companies, doctors, and bills. I highly recommend Richard and his colleges and have to my friends and family."
See All Client Reviews