What Hazards to Workers Face on Loading Docks?
May 10, 2022
Loading docks are dangerous places to work. Warehouses, industrial buildings, retail businesses, and factories all use loading docks to load and unload cargo on tractor-trailers for transportation. Loading docks are typically congested areas with machinery, equipment, heavy loads, and workers constantly moving about, creating an environment where serious workplace injuries can occur.
According to the Bureau of Transportation Statistics, loading dock workers handled approximately 18.6 billion tons of cargo worth $19 trillion in 2018 alone. In that same year, however, over 6,600 workers suffered injuries, illnesses, and death sustained on loading docks, ramps, and dock plates.
What Factors Create Loading Dock Accidents?
Loading docks are commonly designed as flush, with the dock face level with the outside of the building, and often outfitted with a bumper to protect the building. Others are enclosed to protect workers and cargo from weather conditions that could be hazardous on a loading dock.
Whether enclosed or open, loading and receiving docks are meant to facilitate efficient handling of many forms of cargo. To ensure this is a productive process, machinery such as trucks, forklifts, and cargo lines are used to load and unload. While the use of machinery is more productive, any one of these can cause serious and even fatal injuries. Common sources of loading dock injuries include:
Slip and Fall: One of the most common accidents dock workers experience are slip and fall accidents. There are many materials crossing over loading docks daily that can cause workers to slip, such as oil, water, fluids leaking from containers, and rain, snow, or ice on unprotected loading docks.
Falls: Falling off the loading dock is another common accident workers face. Missteps off the edge while loading or unloading, when a door is left open, or there are no barricades along the edge of the dock.
Backing truck: Tragic accidents can occur when the driver of a large truck cannot see dock workers as he is backing up. Workers can become crushed between the truck and the loading dock edge or a wall. Injuries due to crushing in this way typically result in catastrophic injuries or death.
Trailer creep: Forklift operators and pedestrians become at risk due to "trailer creep." As the weight of the forklift enters and exits the trailer, trucks often begin to creep forward, creating a gap between the trailer and the loading dock which pedestrians and the forklift can fall through if not corrected.
Forklifts: When forklift operators cannot see dock workers while backing up, focusing on aligning the forks, or from blind spots, workers can be struck, pinned, or crushed. Operating a forklift on a loading dock can be especially dangerous for many, including the driver, if the forklift falls off the dock or tips over onto other workers below or beside it. According to a National Institute for Occupational Safety and Health study, over 94,000 forklift-related injuries are reported each year, and over seven percent of fatalities were caused by a forklift falling off of the loading dock.
Loads: Truck loads that are not properly secured can shift in transit and become loose, falling on unsuspecting dock workers when the doors are opened. Likewise, stripped or broken pallets also causes cargo to become loose in the truck and falling when the doors are opened. These types of injuries are often fatal due to the heavy weight of the cargo crushing a worker.
Hazardous materials: Dock workers face possible exposure to hazardous materials regularly when working on loading docks. Many toxic chemicals or substances are transported in large trucks and workers can come in contact with dangerous substances when loading or unloading this type of cargo. Additionally, enclosed loading docks can easily fill with carbon monoxide from running trucks.
Overexertion: It is not uncommon for dock workers to "overdo it" during their shifts, particularly when pressed to maintain a time schedule. Workers continuously lift heavy items, materials, and boxes when loading and unloading, which can lead to back, spinal, knee, and shoulder injuries.
Dock shock: Forklift operators are at risk of developing "dock shock," a condition that arises from repetitive vibrations created when the forklift enters and exits the trailer bed.
People in the trailer: Dock workers, managers, truck drivers, and others face serious accidents inside the truck's trailer while a forklift is operating. Tight quarters make it difficult for the forklift to maneuver, which can lead to others being crushed, knocked down, or struck by falling loads.
Noise: Loading docks can be incredibly loud, which can lead to hearing loss over time. Additionally, workers may not hear others shouting at them in a potentially dangerous situation that could lead to injury.
Cargo lines: Essentially a conveyor belts on wheels, cargo lines stretch between the loading area and the truck to easily transport cargo on and off of the trailer. Workers can become injured by one of the many moving parts of the cargo line or boxes and other cargo can fall onto a worker if the line is moving too fast and cargo begins to pile up.
What Are Some Safety Measures at Loading Docks?
Workers should be actively involved in maintaining safety in the loading dock area at all times. There are many hazards inherent to the loading and unloading of cargo from large trucks, but proper understanding of the dangers and utilizing the safety measures helps to minimize potential injuries. Steps to keep loading dock areas safe for workers include:
Training: All workers should be trained on safety protocols, equipment uses, where to find and properly use safety equipment, OSHA regulations and any other established measures.
Forklift safety: As previously stated, forklifts pose serious dangers for workers and operators alike. Per OSHA regulations, no workers under age 18 or not properly trained should operate a forklift. Operators should be educated on, and never exceed the load capacity, use the horn and lights to alert others when near, and never exceed five miles per hour in the warehouse.
Signage: Install safety signs warning workers of the hazards around the loading dock, making sure during training to recognize the signs and their meaning.
Lighting: In addition to a well-lit loading dock, emergency or hazard lighting should also be utilized to warn of carbon monoxide exposure, slippery conditions, fall hazards, drop offs, and any other potentially hazardous situation.
Safety barriers: Install barriers or paint the floor bright colors to identify the edge of the loading dock.
Stay alert: Be aware of your surroundings at all times, such as knowing when a trailer or forklift is near. Stay alert to changing conditions on the dock, such as wet weather or cargo being on or off-loaded.
PPE: All workers should be wearing personal protective equipment (PPE), such as brightly colored vests or coats, hard hats, helmets, ear and eye protection, and gloves.
Safety equipment: Loading docks should be equipped with fully functioning safety equipment, such as signage, barriers, lighting and safety lights, overhead doors, and dock levelers.
Secure trailers: Use tire chocks to secure the wheels on trailers backed up to the loading dock to avoid trailer creep or other movements.
Spotters and sound: Use spotters to help trucks back up to the loading dock and alert nearby workers to keep clear. Require trucks to use auditory sounds alerting their presence and backing up.
Lifting: Train workers the proper way to lift heavy items to help prevent back, shoulder, and knee injuries. Back braces and other PPE alone are not sufficient enough to prevent injuries.
Maintenance: Regular inspection and maintenance of equipment, such as forklifts, the dock leveler, or overhead doors, helps prevent failure that could potentially cause serious injuries, such as a door falling on workers.
Cherry Hill Workers' Compensation Lawyers at DiTomaso Law Represent Clients Injured in Loading Dock Accidents
Even with the best safety measures in place, accidents at loading docks can still happen, and often with catastrophic consequences. If you have been injured while working at a loading dock, you may be entitled to Workers' Compensation benefits. Our experienced Cherry Hill Workers' Compensation lawyers at DiTomaso Law are available to help you obtain the compensation for which you may be entitled. Call us today at 856-414-0010 or contact us online for a free consultation. Located in Cherry Hill, New Jersey, we serve clients throughout South Jersey, including Mt. Holly, Camden County, and Vineland.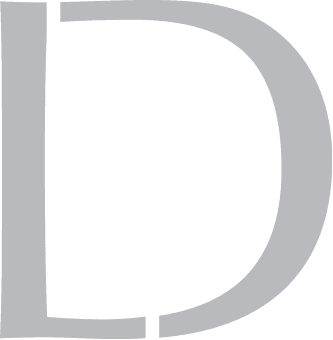 Get A 100% Free Case Evaluation
From A Top-Rated Personal Injury Attorney
$11.7M
Tractor-Trailer Accident
$1.5M
Drunk Driving Accident
$1.3M
Defective Machinery Accident
View All Case Results
"5 stars absolutely deserved here. If the need arises for legal representation again this is the only firm I will use. They handled every detail from insurance companies, doctors, and bills. I highly recommend Richard and his colleges and have to my friends and family."
See All Client Reviews