What Hazards Do Outdoor Workers Face in the Winter?
December 15, 2021
The National Safety Council (NSC) reports that there are more than 600 weather-related deaths every year. Out of these deaths, 25 percent are caused by extreme temperatures. Out of the 11,500 injuries that require medical treatment each year, over half are from exertion, 20 percent are from falls, and close to seven percent are related to cardiac problems.
Winter-related injuries include hypothermia and frostbite. Frostbite is when the skin and tissues actually freeze, and this could lead to permanent damage and even amputation. Trench foot can also be caused by cold, wet, and freezing temperatures. Most of these conditions can be prevented as long as the proper safety precautions are taken.
Although the Occupational Safety and Health Administration (OSHA) does not have specific standards that apply to cold weather working conditions, employers are responsible for providing their workers with an environment that is free from hazards. This includes winter-related hazards that can cause employees serious workplace injuries or even death. If an outdoor worker is injured on the job, they should pursue a Workers' Compensation claim.
When temperatures drop, employees exposed to extreme cold or work in freezing environments can experience cold stress, which can be brought on by other factors, like dampness and wetness. Exhaustion, inadequate clothing, poor physical conditioning, and health conditions like diabetes and hypertension can also make people more susceptible to cold stress.
Another weather-related risk is walking outside on icy surfaces, which can easily cause workers to slip and fall if they are not wearing the proper gear or paying attention. Employers should provide sand or salt to make the surfaces less slippery, and many of them will do this as standard procedure.
Winter driving is also dangerous when roads are covered in snow and ice. Those who drive company car, trucks, and equipment like forklifts should be aware of icy and snowy surfaces when operating large vehicles.
There is also the possibility of downed power lines during snowstorms in the winter months. Snowstorms can affect utility workers because the moisture from snow can actually reduce the insulation in their personal protective equipment (PPE). According to the OSHA, this can cause electrocution accidents.
What Safety Precautions Should Workers Take in Cold Weather?
All workers should dress warmly in layers. Keep in mind that extremities, like your heat hands, feet, ears and nose, need extra attention. You should wear a hat, gloves, and insulated shoes or boots when working outside in the cold. Experts advise wearing at least three layers of comfortable, loose-fitting clothing for the best insulation. Look for materials designed to retain body heat. Some workers wear thermal/insulated coveralls, which provide for a good range of motion while working. Your hat and hood should cover your ears, and you can use a knit mask for your entire face if needed. If you wear a hard hat while working, get a helmet liner to wear underneath. Look for gloves that have linings, fleece, and rubberized, water-resistant palms. Double-layered thermal socks and insulated boots are also good, and make sure that those boots have strong treads.
Refuel with warm beverages like coffee, and take breaks as needed. If you cannot do either, speak to a supervisor at work. It is also always best to work with someone nearby, but if that is not possible, make sure that your supervisor knows your exact location and checks in with you regularly. Your supervisor should also be monitoring the working conditions. If a snowstorm is imminent, you should move to a safe location.
Be Careful While Shoveling Snow
If your outdoor winter work involves a lot of snow shoveling, remember that the best time to shovel is when the snow has freshly fallen. Stretch your muscles before starting, and make sure to pace yourself while shoveling. It is easier on the body to push the snow rather than lifting and tossing heavy shovelfuls; this action can easily strain your back, shoulders, arms, and legs.
Winter Driving Tips
Winter driving can be treacherous, so employees should take extra precautions when behind the wheel. The windows should be clear and defrosted. All snow and ice must be cleared from the vehicle, including the roof, before driving.
Increase your following distance to 10 seconds, and do not use cruise control during wintry weather conditions. Also, do not apply the brake pedal or stop when going uphill, and you should avoid using your parking brake. If you skid, lift your foot off the gas pedal, allowing the vehicle to slow down smoothly, and never slam on the brakes. Shift to neutral if you drive manual, and look and steer in the direction that you want your vehicle to go. Once the tires gain traction, slowly increase your speed.
Employees who become stranded due to poor weather should not leave their vehicles right away if the conditions are bad. If this happens to you, try to pinpoint your location, and find out how far you are from help. It may be advisable to call 911 or your employer to discuss your next steps.
The possibility of being stranded is a good reason to have an emergency kit in your vehicle. This can include extra gloves, socks, hats, and other warm clothing. In your kit, you should also have a flashlight, blankets, snow brush, ice scraper, jumper cables, plus extra food and water. Make sure you have a first-aid kit, road flares, and a multi-tool, such as a Swiss Army knife. If you live in a region that often experiences heavy snowfalls, you should also have a collapsible snow shovel, a bag of sand or cat litter for traction, a tow strap, and tire chains.
How Can Employers Protect Outdoor Workers?
While many employers provide their workers with personal protective equipment for cold-weather working conditions, some employees have to provide their own. Companies can schedule in breaks every two hours, with additional warm-up breaks as needed. They can also monitor the weather conditions, and they should stay in constant contact with their employees to make sure that they are safe.
Worksites can be treated during and after storms by laying down salt or sand. If there are high winds, employees should not be working at heights outside. Constant communication is one of the best ways to avoid weather-related workplace accidents. Employers can also help ensure that their drivers have everything they need in case of a weather emergency, like an emergency kit.
It can also be helpful to have personnel trained in responding to winter-related conditions, like hypothermia. The symptoms include shaking, shivering, slurred speech, a lack of coordination, confusion, and drowsiness. Emergency services should be called immediately, and the worker should be brought inside. Wet clothing should be removed, and the body should be dried off. The torso should be warmed first instead of the feet or hands since that could lead to shock. Dry clothing and blankets can be used, but employees should not be immersed in warm water, as this may cause heart arrhythmia. Chemical hot packs and hot water bottles can be used, as long as they are not applied directly to the skin; wrap them in cloth instead.
Cherry Hill Workers' Compensation Lawyers at DiTomaso Law Offer Sound Legal Guidance to Injured Outdoor Workers
If you have been injured in an outdoor workplace accident in the winter, our Cherry Hill Workers' Compensation lawyers at DiTomaso Law can protect your rights. Complete our online form or call us at 856-414-0010 to schedule a free consultation. We are located in Cherry Hill, New Jersey, and we serve clients throughout South Jersey, including Mt. Holly, Camden County, and Vineland.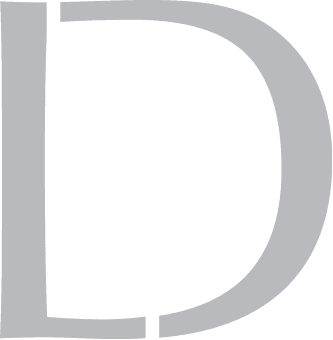 Get A 100% Free Case Evaluation
From A Top-Rated Personal Injury Attorney
$11.7M
Tractor-Trailer Accident
$1.5M
Drunk Driving Accident
$1.3M
Defective Machinery Accident
View All Case Results
"5 stars absolutely deserved here. If the need arises for legal representation again this is the only firm I will use. They handled every detail from insurance companies, doctors, and bills. I highly recommend Richard and his colleges and have to my friends and family."
See All Client Reviews