What Should I Do After a First-Time Car Accident?
August 16, 2021
Car accidents can be traumatic, dangerous, and even deadly. After an accident happens, it can be difficult to know what to do next. Any serious car accident can be extremely stressful. For those experiencing their first car accident, the situation can be even more overwhelming.
After a collision, those involved need to remember that safety is the main priority. Initial steps that should be taken after a first-time car accident include:
Assess the accident scene. If it is possible, move the vehicles and passengers out of the way of oncoming traffic.
Check for injuries. Checking both drivers and all passengers for visible injuries is important.
Contact emergency services. Police, fire, and ambulance services should be on the scene as soon as possible.
Exchange insurance information with the other driver. Exchanging insurance information is an important part of dealing with an accident.
Seek medical evaluation. A doctor can diagnose injuries that may have been initially missed.
Contact a lawyer. A lawyer can evaluate whether or not the injured party can file a personal injury
What are Risk Factors for Young Drivers?
In many cases, a first-time car accident will happen when the driver is a young adult or teenager. Young drivers may be at greater risk for an accident than other age groups. Some risk factors for young drivers include:
Inexperience: Young motorists do not have as much experience as those who have been driving for many years. Inexperienced drivers are more likely to be involved in a crash.
Distractions: Teenagers and young adults are more likely to text and drive. Texting is a leading cause of distracted driving car accidents. Distractions from phones or other devices takes a person's focus off of the road.
Poor decision-making skills: Motorists under 25 years old are more likely to act impulsively or make unsafe decisions when driving.
Drinking and driving: Drunk driving is tremendously dangerous and illegal. Drunk driving is common among teenagers who engage in underage drinking.
Drugged driving: Drugged driving has become more prevalent, especially since recreational marijuana has been legalized. Any driver under the influence of a substance is at risk.
Drowsy driving: Falling asleep at the wheel can be deadly. Drivers should recognize the signs of extreme fatigue.
What are Common Car Accident Injuries?
Car accidents can be minor or severe. Some common types of car accidents among young adults include head-on collisions, side-impact accidents, and rear-end collisions. Any type of car accident can cause a catastrophic injury.
Car accidents can result in a wide variety of injuries and other types of damages. It is important to understand the types of injuries that can come from car accidents. Some common car accident injuries are listed below.
Whiplash
Whiplash is a common injury in certain types of accidents. This serious neck injury is the result of forceful and rapid back-and-forth movement of the neck during a collision.
Whiplash and other soft tissue injuries can show up later, so it is important to always get medical help after a collision. Soft tissue injuries are usually associated with rear-impact crashes, but they can result from all sorts of car accidents.
Internal Bleeding
Many people think about broken bones and cuts and lacerations when it comes to car accidents, but internal and non-visible injuries can be even more serious. Internal bleeding can lead to many health issues and complications. In a car accident, the violent impact of the victim's internal organs being thrown around inside their body can cause significant internal injuries.
Spinal Cord Injuries
Spinal cord injuries are very serious. They are also very common in car accident victims. The sudden impact can damage the spine itself and the surrounding tissues. One of the most common spinal cord injury is a herniated disk.
With a herniated disk, one or more of the disks that make up the spine becomes damaged or misaligned. This is sometimes referred to as a slipped disk. These injuries can be very traumatic and painful.
Abdominal Injuries
Abdominal pain is also common after a car accident. Abdominal injuries can include cuts or being impaled by objects. However, most abdominal injuries are not visible, which is why it is important to get medical care after a collision.
Abdominal pain may be an indicator of internal damage and should not be ignored. When a car crash victim is thrown forward or to the side, this can cause muscle strain or tearing. While wearing a seat belt is an important step to stay safe, it can also cause the victim's abdominal area to twist or jerk in an abnormal way. Victims should seek medical testing as soon as possible to identify serious injuries.
Mental Trauma
Health issues resulting from a car crash do not have to be physical. Emotional trauma is just as serious as a physical injury. In some cases, mental trauma is ignored and downplayed. Mental and emotional trauma can haunt a victim for many years or even a lifetime. This trauma can lead to psychological issues, like anxiety, depression, or post-traumatic stress disorder (PTSD). Victims may suffer from insomnia or other sleep disorders, traumatic flashbacks, or other debilitating issues.
Camden Car Accident Lawyers at DiTomaso Law Help Injured Parties Navigate First-Time Accidents
Car accidents can be traumatic, especially when one happens for the first time. Victims may be in shock and not know what to do next. A knowledgeable Camden car accident lawyer at DiTomaso Law can help you to understand your legal options after a severe first-time car accident. Call us at 856-414-0010 or complete our online form for a free consultation today. Located in Philadelphia and Cherry Hill, New Jersey, we proudly serve clients throughout southeastern Pennsylvania and South Jersey, including Mt. Holly, Camden County, and Vineland.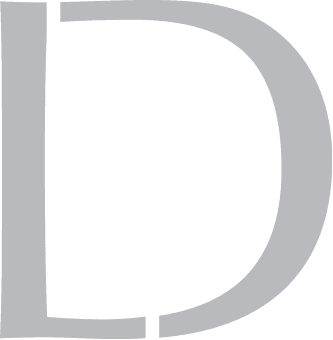 Get A 100% Free Case Evaluation
From A Top-Rated Personal Injury Attorney
$11.7M
Tractor-Trailer Accident
$1.5M
Drunk Driving Accident
$1.3M
Defective Machinery Accident
View All Case Results
"5 stars absolutely deserved here. If the need arises for legal representation again this is the only firm I will use. They handled every detail from insurance companies, doctors, and bills. I highly recommend Richard and his colleges and have to my friends and family."
See All Client Reviews