What Should I Do if I am Fired After a Workplace Accident?
March 31, 2021
Some employees hesitate to file a Workers' Compensation claim after a workplace accident because they fear retaliation, however, this is prohibited by law. The Workers' Compensation system exists to provide benefits to injured employees while they recover from workplace injuries. Most employers are required by law to have Workers' Compensation insurance to cover their employees in the event of work-related accidents or occupational illnesses. The Workers' Compensation system is no-fault, which means that benefits are available even if the injured employee was partially or totally at fault for the accident. Workers have a right to file a claim for benefits if they have been hurt on the job.
Retaliation by employers is prohibited under the following circumstances:
When an employee reports an accident at work or files a Workers' Compensation claim.
When an employee hires a lawyer to handle their Workers' Compensation claim.
When an employee misses work with a note from the doctor treating the work injury.
When an employee refuses to perform work outside the restrictions prescribed by the doctor who is treating the work injury.
Retaliation can take many forms, including harassment at work or other actions, that make it difficult for an employee to do their job. Some common examples of retaliation include wrongfully being demoted, being passed over for a promotion, denied claims, undesirable transfer, and termination.
There are some instances when an employer is justified in firing an employee after a work accident, such as when drugs or alcohol were involved, when horseplay caused the accident, when an employee intentionally caused an accident, or when a worker refused to perform duties that were approved by the doctor.
In many states if a work injury prevents an employee from returning to the job, the worker may fill the position with another qualified individual and the returning employee will be assigned new duties. It is also possible in an at-will employment state that the employer can fire workers at any time except in cases that involve discrimination, such as age, race, religion, whistleblowing, sexual orientation, and retaliation.
What are My Rights After a Work Accident?
It is important for every employee to know their rights in case they are ever injured in a work accident. Workers' Compensation law differs from state to state, but there are some common legal rights that are guaranteed in most states. Rights of workers include:
The right to file a claim for a work injury or illness in Workers' Compensation court.
The right to see a doctor and receive medical treatment.
The right to return to the job if the treating physician allows it.
The right to disability compensation if the work injury or illness prevents a temporary or permanent return to work.
The right to appeal decisions by the employer, the employer's insurance company, or the Workers' Compensation court.
The right to be represented by a lawyer throughout the process.
Some employers may attempt to save money by encouraging an employee to have their work injury treated through their own health insurance. Workers have the right to refuse this request as well as any offers or incentives suggested by the employer in return for agreeing not to file a Workers' Compensation claim.
Will I Still Receive Benefits if I Have Been Fired?
In most situations, employees are entitled to Workers' Compensation benefits even after they have been fired following a work accident. If the worker was already receiving benefits, they will most likely continue. However, if benefits have not yet been granted, they may be denied. Income benefits are more easily jeopardized than medical benefits if a worker is fired after an accident. It is important to note that even when a business fails, the employee can continue to receive wage loss benefits until they find new employment.
Employees who return to work with medical restrictions might be in a more protected position. Workers under restrictions who are laid off are entitled to a reinstatement of wage loss benefits, which may pay more than unemployment benefits. It is important that injured employees always follow the doctor's orders when prescribed restrictions for a return to work and avoid giving into pressure from an employer to come back. An employee should never give up and quit if returning to work proves to be difficult, instead, they should consult with the doctor about what duties would be easier to handle and have restrictions for work clarified.
Do I Need a Lawyer if I was Fired After a Workplace Accident?
It is a good idea to find an experienced Workers' Compensation lawyer if termination happens after a workplace accident. Every work injury case is unique and should be carefully evaluated. A knowledgeable lawyer should be able to explain whether the termination was justified or not. A lawyer can help build a strong case for compensation, including punitive damages.
If a work injury leads to a disability, there may be a case for a claim under the Americans with Disabilities Act (ADA). This act requires employers to provide reasonable accommodations to qualified disabled persons. If a third party, such as a manufacturer or sub-contractor, on a job site was responsible for the work accident and resulting injuries, a lawyer can help pursue a claim for compensation to hold the third party accountable as well.
Vineland Workers' Compensation Lawyers at DiTomaso Law Fight for Employees Terminated After Workplace Accidents
Employees have rights after workplace accidents. If you feel you may have been unjustly fired after a work accident, we can help you with your case. Our Vineland Workers' Compensation lawyers at DiTomaso Law work tirelessly to protect the rights of injured employees, and we can review your case. Call us at 856-414-0010 or complete our online form for a free consultation today. We have an office located in Cherry Hill, New Jersey, and we serve clients throughout South Jersey, including Mt. Holly, Camden County, and Vineland.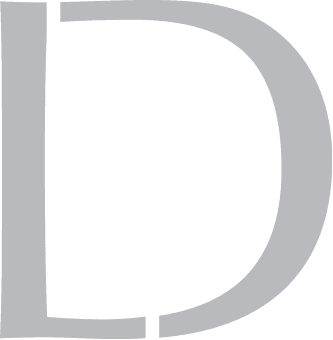 Get A 100% Free Case Evaluation
From A Top-Rated Personal Injury Attorney
$11.7M
Tractor-Trailer Accident
$1.5M
Drunk Driving Accident
$1.3M
Defective Machinery Accident
View All Case Results
"5 stars absolutely deserved here. If the need arises for legal representation again this is the only firm I will use. They handled every detail from insurance companies, doctors, and bills. I highly recommend Richard and his colleges and have to my friends and family."
See All Client Reviews