Are Slip and Fall Accidents Common on Black Friday?
November 18, 2021
Black Friday is when retailers and other companies provide massive discounts on many popular items. Many workers have Black Friday off due to the Thanksgiving holiday the day before. Each year, many stores open early and have steep discounts on popular items, including electronics.
Those big discounts typically draw in large crowds, and big crowds can lead to slip and fall accidents. Fortunately, some basic safety precautions could help you prevent a slip and fall injury while out looking for great deals on Black Friday.
This year, an estimated 72.4 million Americans plan to shop on Black Friday. Many will line up outside store doors prior to their openings so that they have the best odds at getting exactly what items they want. All of those shoppers packing themselves into stores will crowd the aisles and congest the checkout lanes.
If you have to go into a store on Black Friday, you should be prepared for tempers rising among fellow customers due to crowded parking and stores and fierce competition for items. The crowds could create messy floors that could become very dangerous. If a store employee does not reasonable clear the floor in time, you could easily slip and fall.
You should wear comfortable shoes with good soles that can maintain traction on slippery floors while shopping on Black Friday. Using the shopping cart to maintain your balance is a good way to stop from falling if you do encounter a wet spot on the floor or debris that could cause you to trip.
Watch Out for Unstable Objects
With large crowds of people shopping inside stores on Black Friday, they are bound to pick up items and place them back onto shelves. Those items could become unstable and cause other products or an entire display to fall. If you see a large display of stacked items in a center aisle or at the end of an aisle, it could be unstable.
Unstable objects could fall and strike your head or create a dangerous condition on the floor. It helps to pick display items that are located higher up whenever it is possible. That helps to maintain a display's stability while enabling you to reach the safest item to put in your shopping cart.
A falling object could be heavy and strike you hard enough to cause a brain injury. You do not have to be knocked out to suffer a concussion or another type of brain injury. A hard blow to the head can cause you to feel disoriented, which can also lead to a slip and fall accident.
Be Wary of Parking Lots and Inattentive Drivers
Parking lots can be dangerous on Black Friday for various reasons. Many parking lots wind up full of vehicles and drivers who are roaming in search of open spots. Parking lots also have vehicles that back out of parking spaces suddenly, which can cause car accidents.
A driver who is looking for a parking spot might tail a pedestrian pushing a shopping cart full of bought items. The hope it that the person with a shopping cart will lead them to an available parking spot. However, that can distract drivers and cause them to run into pedestrians or other vehicles.
Changing weather conditions can make store parking lots very slippery and dangerous. Rain, snow, oil, and other fluids dripping from vehicles can make it easy to lose your footing. If lighting conditions are poor, you might not see a dangerous condition on a parking lot surface. Any of these conditions might cause you to slip and fall and suffer an injury on Black Friday.
What Is Premises Liability?
Those who are in charge of stores are responsible for ensuring their customers are reasonably safe from injuries and accidents while on the premises. Under the legal concept of premises liability, a property owner owes a duty of care to visitors to maintain a safe premises. If an unsafe condition causes an accident, the property owner could be held liable for damages.
A property owner must make reasonable efforts to ensure the safety of visitors. If you are injured while shopping on Black Friday, proving a violation of the duty of care requires evidence that shows:
An injury occurred, such as a medical record.
A dangerous condition existed.
The store personnel did not take reasonable steps to correct the dangerous condition.
The dangerous condition caused the accident that injured you, resulting in damages.
When you can prove the four elements of a violation of the duty of care, you could have a strong case if you are injured while shopping on Black Friday.
If you do suffer an injury, it is very important to obtain medical treatment right away to document the injury and accident. You also should do your best to document the condition that caused the accident and injury.
If you have a cellphone, take photographs or videos of the dangerous condition. You should document the time and location within the store or its parking area. If you have witnesses, they can help affirm your case by providing statements to an experienced lawyer.
Camden Slip and Fall Lawyers at DiTomaso Law Can Help You After a Black Friday Slip and Fall
Black Friday shopping can be very rewarding but dangerous. If you have a severe slip and fall injury, our experienced Camden slip and fall lawyers at DiTomaso Law can help. Call us at 856-414-0010 or complete our online form today to schedule a free consultation. Located in Philadelphia and Cherry Hill, New Jersey, we serve clients throughout Southeastern Pennsylvania and South Jersey, including Mt. Holly, Camden County, and Vineland.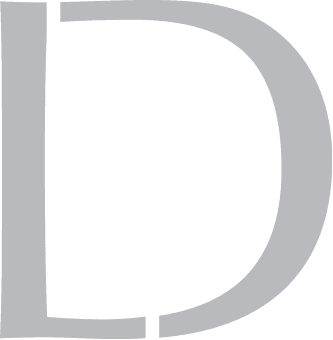 Get A 100% Free Case Evaluation
From A Top-Rated Personal Injury Attorney
$11.7M
Tractor-Trailer Accident
$1.5M
Drunk Driving Accident
$1.3M
Defective Machinery Accident
View All Case Results
"5 stars absolutely deserved here. If the need arises for legal representation again this is the only firm I will use. They handled every detail from insurance companies, doctors, and bills. I highly recommend Richard and his colleges and have to my friends and family."
See All Client Reviews