How can Excavation and Trench Work Accidents be Prevented?  
May 21, 2021
Construction work is one of the most hazardous occupations in the United States. These workers find themselves in precarious positions, like on high scaffolds, by busy roadways, and near electrical wires. These kinds of workplaces result in more workplace injuries than many other occupations. The very nature of construction is unstable and unfinished, and employees also use heavy equipment and power tools that are required to perform their work.
Excavation and trench work are particularly dangerous. Trenches are deep, narrow channels in the ground, and excavations are manmade. Although these characteristics separate the two, the types of workplace accidents and injuries that can result are similar. Listed below are some ways that excavation and trench work accidents can be prevented.
Excavation Safety Tips
Companies are required to keep their employees safe. To minimize the risks, workers and managers should work on identifying any possible problems before work even begins. For safety reasons, excavations should be planned out by engineers who specialize in manmade trench design and soil. They can be responsible for sloping the site, shoring of the sides, sheeting, benching, and shielding.
Sloping is the method for cutting the trench wall so it is at an angle. This should be designed to be inclined away from the actual excavation. Engineers need to consider the type of soil, its water content, weather and climate, the depth of the cut, and any other work taking place in the area. Shoring is the process of installing support that will prevent the soil from moving or caving in, and shielding is a system of trench boxes or other kinds of guards that protect workers while they are down in the trenches. Sheeting and benching are also important for protecting workers through added support within the trenches.
Important Safety Tips for Excavation and Trench Workers
Any employee who will be working with excavation and trenches must be trained on the proper safety protocols. Sending an untrained worker onto the site can be compared to playing with fire. Safety agencies, like the Occupational Safety and Health Administration (OSHA), post long lists of safety guidelines that can keep excavation and trench workers safe. Here are some of their suggestions:
Keep emergency equipment, like harnesses and stretchers, nearby.
Workers should wear personal protective equipment (PPE) and high-visibility vests at all times.
Build structural ramps around the excavation sites.
Place barriers around the site to prevent people from falling in.
All materials removed from the excavation must be stored at safe distances away from the worksite.
Underground utility plans should be used to mark everything out clearly.
Keep vehicles away from the work area or use barriers if they must be on the site.
Do not use mechanical equipment, forks, or picks near areas with underground services.
To avoid floods, there should be available pumping equipment nearby.
Once the excavation work begins, the safety measures should be part of every workday. Daily inspections by safety personnel or managers should be conducted before every shift. The area should also be tested to make sure it is safe for work to commence.
What are the Dangers of Excavation and Trench Work?
One of the most serious and dangerous occurrences that could happen at an excavation or trench site is a collapse or cave-in. The U.S. Bureau of Labor Statistics claims that three out of every four excavation fatalities result from collapses. Other kinds of accidents include people falling in, materials falling onto people, and structures collapsing and falling into excavations and trenches.
On top of all that, there are considerable risks for flooding, explosions, gas leaks, and electrocution. Extra care needs to be taken when operating heavy machinery on these construction sites. If there are vehicles near the work area, they should not be allowed to get too close.
All of these unfortunate situations can happen when underground services are damaged, bad weather conditions, or because of human error. When safety protocols are not followed, the risks for accidents and injuries increases exponentially. This is why such close attention needs to be devoted to these work sites.
What Should I Do if I am Injured at Work?
Construction workers should familiarize themselves with their employers' processes for reporting accidents when they are hired. They should know the main contact person and the type of Workers' Compensation policy that is in place. Waiting until after an accident can mean scrambling around to get questions answered, filling out the wrong paperwork, neglecting to provide the proper documentation, and delays or denials of payment.
Injured construction workers should get immediate medical attention, and they should contact their employers as soon as possible. If emergency care is required, that will be the priority; the claims are handled through Workers' Compensation. It is important to keep a record of all the medical expenses, how the accident occurred, and contact information of anyone who may have witnessed the accident.
What About Workers' Compensation in New Jersey?
The amount of compensation received is usually decided by the Workers' Compensation insurance provider. However, if the company is self-insured, they will investigate the claim and make their own determination. Some companies neglect to report the injuries to their Workers' Compensation carrier. Other times, the amount is less than the employee had hoped for, or the payments are delayed. In these situations, employees may decide to pursue legal action.  Injured employees have the option of filing complaints with the Division of Workers' Compensation, but a lawyer may be able to get better results.
In New Jersey, formal Workers' Compensation claims must be filed by licensed lawyers in the state. Those who do not follow this process may not receive the benefits that they are entitled to. Injured employees who choose this route have job security. New Jersey employers are prohibited from firing workers in retaliation for filing these claims. For help with filing the right claim and paperwork, an injured worker should speak to a lawyer as soon as possible.
Vineland Workers' Compensation Lawyers at DiTomaso Law Help Injured Excavation and Trench Workers
The Vineland Workers' Compensation lawyers at DiTomaso Law help construction workers injured in all types of workplace accidents. We understand that most excavation and trench work accidents are severe, and we will protect your rights. For a free consultation, call us at 856-414-0010 or complete our online form. We are located in Cherry Hill, New Jersey, and we proudly assist clients throughout South Jersey, including Mt. Holly, Camden County, and Vineland.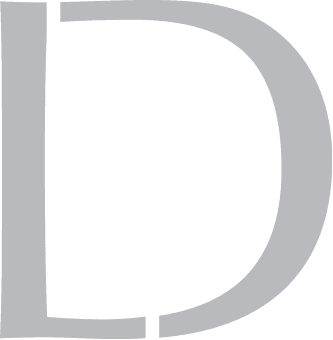 Get A 100% Free Case Evaluation
From A Top-Rated Personal Injury Attorney
$11.7M
Tractor-Trailer Accident
$1.5M
Drunk Driving Accident
$1.3M
Defective Machinery Accident
View All Case Results
"5 stars absolutely deserved here. If the need arises for legal representation again this is the only firm I will use. They handled every detail from insurance companies, doctors, and bills. I highly recommend Richard and his colleges and have to my friends and family."
See All Client Reviews