What Evidence Should I Gather for My Slip and Fall Case?
July 13, 2022
Slip and fall accident cases can be complicated, which is why it is so important to have the right types of evidence to support your claim.
The burden of proof means that when you make an accusation, you are the one who has to prove that you are correct. Having enough evidence gives you the credibility you need. Ideally, your evidence will show the following:
The party you are suing had the duty to make sure that you would not get injured. For example, if you slipped on a freshly mopped bathroom floor in a retail store, you would need to show that the retail store owner had the responsibility of doing everything possible so you would not slip and fall.
The party you are suing knew about the hazard. Maybe you lost your footing when walking into the grocery store during the winter because the floor had gotten slick from tracked-in snow. Your evidence would need to prove that the person responsible for maintaining the safety of the premises should have realized the floor was going to get problematic.
Your injuries or damages were caused by the slip and fall event. You cannot just ask for a certain amount of money and expect to receive it. Your damages will be determined based on you proving that the medical injuries or property loss you suffered happened due to the slip and fall. If you wait too long to see a doctor, the defendant might argue that your injuries happened somewhere else.
After a slip and fall, you may have a serious injury. The last thing on your mind is finding evidence. Nevertheless, collecting tangible evidence right away gives you the best possible chance of supporting your claim.
The following are some suggestions regarding the types of evidence you should amass and how to get each kind of evidence. Consider working with a lawyer who can provide support and assistance.
Take Photos and Videos of the Area Where the Slip and Fall Occurred
You should do your best to take photographs and videos as soon as possible. Try to show the cause of your slip and fall if you are able. For example, you might want to take a close-up shot of a spilled puddle of muddy water that you slipped on. Be sure that your pictures are clear and that nothing is obstructed. It is much better to have too many images than not enough.
Find Security Footage
It is not uncommon for many public and private areas to be surveilled. Even if you slip at a person's home, the person may have a security camera installed.
Always ask if security footage might be available. It might be hard for you to get a copy of the footage on your own, though. For this reason, it is important to have a lawyer.
Get Information From Any Witnesses
Witness testimony can be used to support your description of the events that led to your slip and fall. Do not assume that you will remember the witnesses. Instead, ask for the names and numbers of anyone who saw the incident.
Remember, eyewitnesses could include employees. Those employees may be hesitant to go on record out of fear that they will get in trouble with their employer. Again, this is where having a lawyer is advantageous.
Keep All of Your Medical Records
Be sure to keep all the medical records related to your injury. Without those records, you are less likely to get appropriate compensation.
What type of medical information can be used as evidence? Hospital intake and discharge summaries are useful, as well as medical appointment invoices. Your lawyer may even recommend bringing in a medical expert or specialist who has testified on behalf of plaintiffs with similar slip and fall injuries. It never hurts to have the objective opinion of someone who can show that your injuries are consistent with what you say happened.
Ask for the Incident Report
If you fall in a public place like at an arena, amusement park, or restaurant, ask for someone to create an incident report. That person might be the property owner or a manager. Try not to leave until you are able to talk to a representative and share your story unless you need to get emergency treatment. In that event, be sure to contact a representative as soon as you are able.
You will want to review the incident report and obtain a copy. Check the incident report for any errors. The last thing you want is the incident report to contradict any part of your narrative.
Hold Onto Your Footwear
The shoes you were wearing during your slip and fall could play a part as evidence. Put them aside, if you can. The defendant might try to claim that you would not have fallen if you had been wearing the right type of footwear.
Consider the situation of someone wearing flip-flops in an icy parking lot. If the person falls and gets hurt, the party that maintains the parking lot might say that the individual was dressed inappropriately for the weather. On the other hand, if you slipped and fell despite wearing footwear with strong traction, you could show that the incident was not your fault.
Set Aside All Receipts From the Day of the Event
It may be wise for you to be able to paint a picture of your day as part of your case. Keeping receipts from everywhere you went can show where you were.
Receipts with time stamps also can pinpoint the day and time when your accident occurred. This may be important, especially if changing weather conditions contributed to your fall.
How Long Does a Slip and Fall Case Take?
From the moment you decide to pursue a slip and fall lawsuit, you may be eager to collect damages. Unfortunately, courts can move slowly. With that being said, the sooner you start your case, the sooner you can expect it to end.
You can begin a case right away after a slip and fall. In fact, it is a good idea to talk with an attorney about the possibility. In New Jersey, you have only two years to file a personal injury lawsuit. Two years can fly by, particularly if you are dealing with medical appointments and physical therapy.
It is important to note that you can recover damages in a slip and fall as long as you are not more than 50 percent at fault. If you win, your damages will just be reduced by your percentage of fault.
It is important for you to take the right steps to build your case. Collecting evidence can be a great start, along with seeking legal advice.
Camden Slip and Fall Lawyers at DiTomaso Law Can Help You Preserve Evidence for Your Case
Are you considering filing a slip and fall lawsuit? Speak with one of our Camden slip and fall lawyers at DiTomaso Law for legal assistance. Call us at 856-414-0010 or contact us online to schedule a free consultation. Located in Philadelphia and Cherry Hill, New Jersey, we serve clients throughout Southeastern Pennsylvania and South Jersey, including Mt. Holly, Camden County, and Vineland.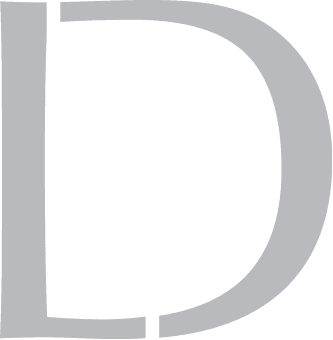 Get A 100% Free Case Evaluation
From A Top-Rated Personal Injury Attorney
$11.7M
Tractor-Trailer Accident
$1.5M
Drunk Driving Accident
$1.3M
Defective Machinery Accident
View All Case Results
"5 stars absolutely deserved here. If the need arises for legal representation again this is the only firm I will use. They handled every detail from insurance companies, doctors, and bills. I highly recommend Richard and his colleges and have to my friends and family."
See All Client Reviews