How Can Employees Stay Safe in a Warehouse?
April 19, 2021
Warehouse work can be professionally rewarding. At the same time, warehouse environments contain hazards not commonly found in other workplaces. This means that warehouse employees need to take proactive measures to ensure they remain safe from workplace accidents and injuries. Listed below are warehouse safety recommendations.
Safety Education
Large employers are mandated by laws and regulatory organizations, like the Occupational Safety and Health Administration (OSHA), to provide onboarding and continuous training for their employees. Warehouse workers should make certain to attend all training events as directed. They should also study training materials, participate in training discussions, and review training documentation.
Employees who are unsure of proper protocols are expected to ask their supervisors for assistance. Ignorance of rules and routines can be dangerous and even fatal in busy warehouses.
Stay Focused and Alert
Outside factors can contribute to stress, anxiety, and work accidents, such as a fight at home. Warehouse employees should try their best to concentrate on working. This may mean temporarily setting aside personal matters to remain wholly immersed in work. This type of mental compartmentalization can be difficult, but it is important. Workers who are aware of their surroundings are less likely to be in accidents.
Keep Work Areas Organized
It is easier for workers to make mistakes in a disorganized warehouse. All spaces need to remain organized so items that are left on the floor do not lead to slip and fall accidents. Employees may need to take a few minutes every hour to scan their work areas for anything out of place. These minutes of cleaning up can help them and their co-workers remain safe each work day.
Pay Attention to Ergonomics
In the past few decades, the science of ergonomics has become a major part of employee warehouse education. Ergonomics deals with how the body moves when engaged in different tasks. For instance, consider a warehouse worker who is asked to lift many heavy boxes each day. The worker would want to apply ergonomics to the situation, which would mean lifting with the legs and not the back.
Understanding how to leverage ergonomics can help workers lessen their chances of getting hurt on the job. Additionally, working ergonomically leaves employees feeling less fatigued at the end of the work day.
Forklift Safety
Many warehouses use forklifts to assist in stocking, stacking, and moving objects. Although forklifts may seem uncomplicated, they can be hazardous if they malfunction or are not driven by trained personnel. Every year, forklifts and industrial truck accidents cause approximately 34,900 injuries, according to the OSHA. They can also be unsafe if the forklift operator does not follow proper forklift usage procedures.
Learn About Near-Misses
A near-miss occurs when a warehouse accident does not happen, but it might have occurred under other circumstances. For example, maybe a forklift tipped over but no one was hurt. Perhaps some improperly stacked boxes toppled over but only damaged the contents and part of the floor. Although these types of near-misses do not result in any worker injuries, it is important to think about what could have happened and how that can be prevented.
After a near-miss incidence, employees and their supervisors may want to hold a training session or meeting. This helps everyone understand how the problem happened and how to prevent it from happening again.
Test Machinery and Safety Gear
All equipment and personal protective equipment (PPE) should undergo regular maintenance and repair when it is necessary. Most warehouse employees are expected to examine the machinery they work on and PPE they use on a daily basis. All workers should take this mandate seriously. Malfunctioning PPE, such as hard hats, can allow serious injuries to happen.
Clean the Floors
Slippery floors are common occurrences in many warehouses. For example, the loading dock can easily get slick, especially in inclement weather conditions. All it takes is rain from the outside to make the dock deck a risky place to move around.
Warehouses that are not climate controlled can also have slippery floors. Additionally, if a machine leaks oil, it can lead to slick areas. Regular mopping and responsiveness to spills can help mitigate slick floors. Wearing proper footwear for wet conditions can also help.
Replace Lights
A safe warehouse is well-lit. As soon as overhead lights begin to flicker or burn out, they should be replaced. This keeps all areas easy to see. Employees should also alert their supervisors to any poorly lit spaces, such as corners of large rooms. The supervisors can then follow the proper chain of command to get the problem rectified.
Know Where to Find Emergency Items and How to Respond to Incidents
Sometimes, what looks like a minor injury can be more serious. This often occurs when there is internal bleeding, a concussion, or a ruptured back disc. Understanding what to do in an emergency is essential. Employees should know where to find first aid kits, eye wash stations or fluids, and fire extinguishers. It is also crucial to know the procedure to follow after a work accident.
Speak to a Lawyer
A worker who has been hurt on the job may be unfamiliar with the Workers' Compensation process. This process must be followed correctly or Workers' Compensation insurance representatives might deny the claim. An employee who receives a denial or wants assistance may want to talk with a Workers' Compensation lawyer for advice.
Vineland Workers' Compensation Lawyers at DiTomaso Law Help Injured Warehouse Employees Submit Claims
Safety is important in all workplaces, especially hazardous warehouses. If you are confused about the Workers' Compensation process and your entitled benefits, it is important to seek legal help. A dedicated Vineland Workers' Compensation lawyer at DiTomaso Law can speak to you about your work injury case. Complete our online form or call us at 856-414-0010 for a free consultation today. Located in Cherry Hill, New Jersey, we serve clients throughout South Jersey, including Mt. Holly, Camden County, and Vineland.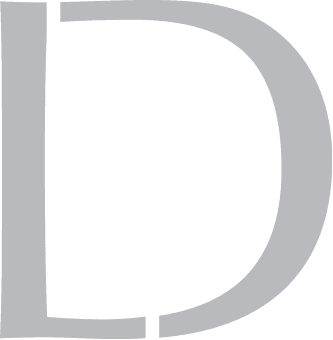 Get A 100% Free Case Evaluation
From A Top-Rated Personal Injury Attorney
$11.7M
Tractor-Trailer Accident
$1.5M
Drunk Driving Accident
$1.3M
Defective Machinery Accident
View All Case Results
"5 stars absolutely deserved here. If the need arises for legal representation again this is the only firm I will use. They handled every detail from insurance companies, doctors, and bills. I highly recommend Richard and his colleges and have to my friends and family."
See All Client Reviews