Electrocution Injuries
August 25, 2017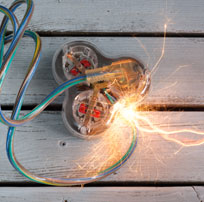 By law, employers are required to maintain a workplace that is safe and free of recognized hazards. The Department of Labor created the Occupational Safety and Health Act (OSH Act) in 1970, which established guidelines for workplace conditions. Soon afterwards, the Occupational Safety and Health Administration (OSHA) was created to monitor workplace conditions, handle complaints, and enforce safety regulations.
The OSH Act requires employers to fix safety hazards, inform employees about potential health risks, provide protective gear, keep records regarding workplace injury, and post any OSHA related citations around the workplace.
Risk of Electric Shock
Seventy percent of the human body is composed of water, making it an excellent conductor of electricity. When workers are exposed to electricity, a variety of injuries can occur. Common electrocution injuries include burns, tissue and nerve damage, and cardiac arrest. In some cases, the injuries may be fatal. Reports estimate that at least 1,000 people die every year from electric shock. Many of these deaths occur on the job. Sadly, almost all of these incidents could have been avoided had proper safety measures been taken.
Preventing Electric Shock Injuries at the Workplace
Electrical shock is often the unfortunate consequence of poor safety conditions within the work environment. Employers and supervisors can take the following steps to help keep workers safe:
Electrical wires should be concealed and kept in a safe place to prevent any injuries.
Electric cords must satisfy the strict safety guidelines and precautions put in place by OSHA. The agency has a list of electrical cord regulations on their website. OSHA-approved cords are generally inexpensive and can be purchased from various retailers.
Employers must also monitor the life of their electrical devices. Cords go through regular wear and tear but it is not safe to keep a worn cord in the workplace. Defective cords should be disposed of immediately and replaced.
Limit the use of extension cords indoors. Try not to overwhelm the socket with multiple plugs. This will create a potential fire hazard if cords become overheated.
Electrical devices should be kept away from water.
Construction workers should take extra precautions as they are more likely to be struck by lightning while on the job. Workers should immediately go indoors when a storm is approaching.
Experts do not advise workers to use ladders on or near power lines.
Avoid fallen power lines. Live wires are dangerous and can send electrical currents through water or other conductors.
If someone has been electrocuted, do not try to treat their injuries yourself. Do not touch the person if you suspect an electrical charge is still present. Turn the power source off before assisting them and call for help.
Philadelphia Construction Accident Lawyers at DiTomaso Law Represent Those Who Have Suffered Electric Shock on the Job
The Philadelphia construction accident law firm of DiTomaso Law is here to help construction workers or other employees that have suffered a workplace injury caused by an electric shock. Call us today at 215-426-4493 to arrange a free consultation with a seasoned Philadelphia construction accident lawyer or contact us online. Our office is conveniently located in Philadelphia, serving those in Pennsylvania and New Jersey.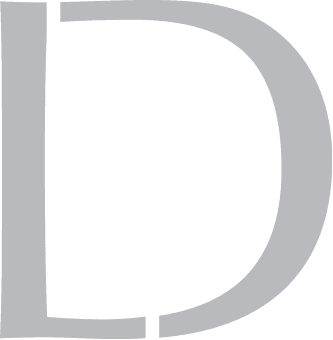 Get A 100% Free Case Evaluation
From A Top-Rated Personal Injury Attorney
$11.7M
Tractor-Trailer Accident
$1.5M
Drunk Driving Accident
$1.3M
Defective Machinery Accident
View All Case Results
"5 stars absolutely deserved here. If the need arises for legal representation again this is the only firm I will use. They handled every detail from insurance companies, doctors, and bills. I highly recommend Richard and his colleges and have to my friends and family."
See All Client Reviews