How can I Observe National Drunk and Drugged Driving Prevention Month?
December 14, 2020
Many families and friends spend the last few weeks of the year celebrating the holidays and enjoying each other's company. It is a time where many people look back on the past year and reflect. However, the month of December is considered to be one of the deadliest times of the year because of drugged and drunk driving. December is National Drunk and Drugged Driving Prevention Month, and it is a great time to review the dangers of impaired driving.
The legal limit for a driver's blood-alcohol concentration (BAC) level is 0.08 percent; anything at or above this threshold is a criminal offense. However, studies have shown that even small amounts of alcohol affect driving ability. Even one drink can slow a driver's reaction time, cause drowsiness, and restrict one's judgment.
Legal and illegal drugs also impair the ability to safely drive. There are dozens of different prescription medications, over-the-counter products, and illegal drugs that can impair drivers. The consequences of drugged driving are just as severe; driving under the influence (DUI) of drugs is dangerous and illegal and will likely cause a car accident. According to the National Institute on Drug Abuse (NIH), drugged driving is almost as common as drunk driving. In 2017, over 21 million people over the age of 16 years old reportedly drove after drinking alcohol, whereas almost 13 million people drove after using drugs.
What are the Penalties for Drunk Driving?
Federal and state laws are implemented to curtail drugged and drunk driving. Though the rates have lessened over the past few decades, impaired driving is still a major concern for everyone on the roadways.
In New Jersey, penalties for DUI are severe, and they are not lenient for first-time offenders. These penalties include a driver's license suspension of three to 12 months, and a fine of up to $1000. There may also be jail-time up to 30 days and the requirement for alcohol counseling. Second-time offenders may see longer hours of community service, more jail time, higher fines, and a two-year loss of driving privileges. Penalties are stricter with higher offenses.
Most likely, a DUI offense will be on a record for seven years and may prevent someone from getting a job. There is also the likelihood of higher insurance premiums or being denied coverage altogether by an insurance company. If an accident was caused by an illegally impaired driver, an insurance company can deny coverage for them.
A drunk or drugged driver can also be sued in a civil lawsuit, especially if the injuries and damage exceed a certain amount. A civil lawsuit is a form of a personal injury lawsuit. The victim seeks to recover damages from the defendant, including medical costs, loss of wages, and economic and non-economic damages, like pain and suffering.
Certain states may have insurance laws and guidelines that can prevent victims from suing drunk or drugged drivers. In a no-fault state, like New Jersey or Pennsylvania, there is likely a monetary limit that must be exceeded in order to sue a driver for damages. There is also a serious injury threshold that must be met. In any case, any accident should be handled by an experienced lawyer.
What are the Dangers of Drugged Driving?
Drugged driving is considered impaired driving as well. DUI of drugs is just as deadly as drunk driving. Alcohol slows a driver's reaction time, makes the driver drowsy, and causes other adverse effects. On the other hand, there are many drugs that can produce the same negative effects.
Marijuana can hinder a person's ability to drive just like alcohol does. One joint of marijuana slows a person's reaction time by over 40 percent, creating a very dangerous situation. Drugs, like cocaine or methamphetamine, can cause aggressive or reckless driving. Certain prescriptions or over-the-counter medications can also impair one's ability to drive, especially when mixed with alcohol.
A drugged driver can suffer the same consequences as well. Charges, fines, and penalties vary state to state, but are similar to drunk driving consequences. Drugged driving is not as easy to detect, though.
Drunk and Drugged Driving Prevention
Every member of the community needs to remind each other about the dangers of driving under the influence of drugs or alcohol, especially during the holiday season. Drivers must commit to each other's safety and act responsibly when out celebrating.
If a holiday party is serving alcohol, make sure to plan to get home safely, such as having a friend as a designated driver. One can also use a rideshare service if they consumed alcohol. Take the keys of intoxicated drivers as well.
There are many celebrations in December, but it is important to be safe after leaving holiday festivities. If a person is hit by a negligent driver, they should contact a lawyer right away after their accident.
Camden County Car Accident Lawyers at DiTomaso Law Help Victims Injured by Drunk or Drugged Drivers
Our respected Camden County car accident lawyers at DiTomaso Law protect victims against negligent drivers. If you were in an accident that was caused by a drunk or drugged driver, we can help you. Call us at 856-414-0010 or contact us online for a free consultation today. Located in Philadelphia and Cherry Hill, New Jersey, we serve clients throughout southeastern Pennsylvania and South Jersey, including Mt. Holly, Camden County, and Vineland.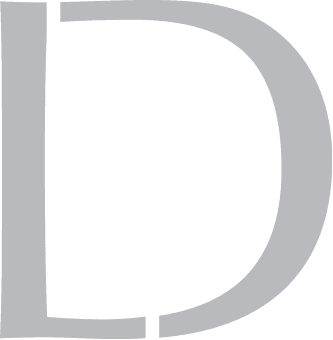 Get A 100% Free Case Evaluation
From A Top-Rated Personal Injury Attorney
$11.7M
Tractor-Trailer Accident
$1.5M
Drunk Driving Accident
$1.3M
Defective Machinery Accident
View All Case Results
"5 stars absolutely deserved here. If the need arises for legal representation again this is the only firm I will use. They handled every detail from insurance companies, doctors, and bills. I highly recommend Richard and his colleges and have to my friends and family."
See All Client Reviews