Testing Truck Drivers for Drugged Driving
July 14, 2017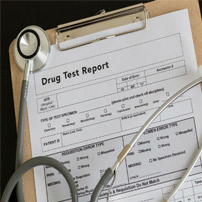 Large commercial trucks can weigh as much as 80,000 pounds, making them a significant threat to the occupants of smaller vehicles in the event of a crash. Impaired driving, including drugged driving, is a serious issue for trucking companies who may be held liable for injuries caused by one of their drivers. With this in mind, a few big truck carriers recently petitioned the Federal Motor Carrier Safety Administration (FMCSA) to require their drivers to undergo hair follicle drug testing. Workplace drug testing can be a controversial issue, though, as it can potentially be used to discriminate against certain individuals or groups.
Drugged Driving Puts Everybody at Risk
When a driver is under the influence of alcohol or other drugs, they are a hazard to themselves as well as others on the roadway. Alcohol slows a driver's reaction time and makes it difficult for them to perceive their surroundings, which can lead to swerving in and out of lanes, tailgating, and missing hazards. Though alcohol is not the only drug that can have this effect on a driver. Other drugs, including prescription sleep aids, marijuana, and street drugs such as heroin and cocaine, can inhibit a driver's ability to maintain control over their vehicle and react to hazards in the roadway.
Marijuana impairs a driver's motor skills, judgment, and reaction time. Sleep aids can also impair a driver's reaction time and put them at risk of falling asleep behind the wheel. Other drugs can have similar effects to these, such as impairing the driver's perception. A driver's level of impairment depends on the type of drug they took, their tolerance to the drug, and how much time has passed since they took the drug.
Determining Drug Presence Using a Hair Follicle
Currently, truck drivers are required to undergo urine testing during pre-employment drug and alcohol screenings. The carriers that petitioned the FMCSA argue that hair follicle testing is more accurate than urine testing. Additionally, hair follicle tests can detect the presence of drugs over a much broader span of time than urine or even blood tests. Studies show that a hair follicle test is four times more likely to show a positive than a urine test. According to the carriers who filed the petition, a discrepancy between how different companies screen their drivers can create a situation where it is possible to fail a hair test with one employer, but pass a urine test with another and thus become a drugged driving hazard for everybody on the roadway.
Drawbacks to hair follicle testing include its higher price tag, which can place an unfair burden on smaller trucking companies. Another problem includes external contamination, which is where hair follicles test positive for substances they were merely exposed to by other parties. Finally, research shows that darker, more porous hair retains evidence of drugs at higher rates, which can make the tests unfair for drivers of certain races.
Cherry Hill Trucking Accident Lawyers at DiTomaso Law Represent Victims of Drugged Driving Crashes
If you have been injured in a truck accident involving a drugged driver, you may be entitled to monetary compensation for your damages. To learn more, complete our online contact form or call 856-414-0010 to arrange a free consultation with a Cherry Hill trucking accident lawyer at DiTomaso Law. Our office is located in Cherry Hill, New Jersey and we work with clients in Philadelphia and South Jersey.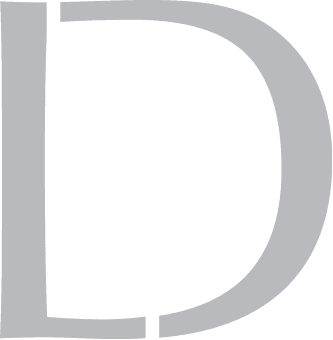 Get A 100% Free Case Evaluation
From A Top-Rated Personal Injury Attorney
$11.7M
Tractor-Trailer Accident
$1.5M
Drunk Driving Accident
$1.3M
Defective Machinery Accident
View All Case Results
"5 stars absolutely deserved here. If the need arises for legal representation again this is the only firm I will use. They handled every detail from insurance companies, doctors, and bills. I highly recommend Richard and his colleges and have to my friends and family."
See All Client Reviews