What Factors Contribute to Drug-Related Truck Accidents?
November 04, 2021
Even though the national trucking industry is one of the most highly regulated industries, it still has a big safety problem. There are many truck accidents in New Jersey and throughout the United States. One common factor that contributes to these accidents is drug use.
In July 2020, the Federal Motor Carrier Safety Administration (FMCSA) issued a report about a study that was conducted measuring the amount of drug use by commercial truck drivers. The study found that 28,445 truckers who were tested for drug and alcohol use tested positive for a substance. The most common drugs used by the truck drivers were marijuana, cocaine, methamphetamine, amphetamine, and oxymorphone. Out of these drugs, marijuana was the most prevalent. This is a concerning problem, as truck drivers have a responsibility to operate their vehicles safely.
One main reason why drug use is common in the trucking industry is because of the truck drivers' work schedules. They spend long hours on the road driving and need to stay awake. They require energy boosters, like cocaine and methamphetamine, in order to stay awake to keep driving. Despite the fact that most truck drivers are subject to random drug tests, the issue is still a major problem. Listed below are some reasons why substance abuse is common in the trucking industry.
Long Hours and Deadlines
The trucking industry is an essential part of the economy. Almost every industry is dependent on truck drivers and the moving of products. Long-haul truck drivers usually get paid by the amount of miles they drive, not by the hour. They also have specific deadlines they have to meet, getting products to specific places within a set amount of time. This creates an incentive to push the envelope and drive for too many hours. Doing this as a full-time job entices drivers to take drugs to stay awake and alert.
Driver Error
A large percentage of truck-related crashes are due to driver error. One reason why some semi-truck drivers cause wrecks is because their reaction times are skewed by drug use. Here are the ways truck drivers make mistakes and cause crashes:
Speeding
Being confused
Drowsy driving
Erratic driving
Aggressive driving
Distracted driving
Slow reaction time
Poor mental health
Drunk driving
If a truck driver is under the influence of drugs, they can cause a serious truck accident. Since commercial trucks are large vehicles, truck accidents often lead to catastrophic injuries or even death.
Are Truck Drivers Tested for Drugs?
The FMCSA is in charge of regulating the trucking industry. There are very specific regulations and rules regarding how long truck drivers can be behind the wheel. There are also regulations for drug screenings. Here are the major tests that are required by the federal government for all commercial truck drivers:
Truck drivers are subject to random drug and alcohol tests.
Drug tests screen for marijuana, cocaine, opiates, amphetamines and methamphetamines, and phencyclidine (PCP).
If the truck driver is involved in an accident while on the clock, they have to undergo a drug and alcohol screening.
If the driver refuses to undergo a drug test for whatever reason, it is treated as if the driver tested positive and should be removed from driving.
If a driver is restricted from driving due to a positive drug test or a refusal to submit to a drug test, then they have to participate in a return-to-duty process mandated by the Department of Transportation (DOT). Every company has a return-to-duty process where the employee has to be evaluated by a substance abuse professional, participate in and complete the treatment program, pass a drug and/or alcohol test, and have a documented follow-up testing schedule.
Employers are supposed to report drivers who are undergoing the return-to-duty process to the federal Clearinghouse. The substance abuse professionals are also supposed to report drivers who fail to complete the return-to-duty process.
The failure to participate in these tests can affect the driver's license. If the driver does not engage in the process, then their license to drive commercial trucks can be suspended or revoked.
Cherry Hill Truck Accident Lawyers at DiTomaso Law Can Help You if an Impaired Truck Driver Caused Your Injuries
If you have been seriously injured in an accident that was caused by a negligent truck driver, our Cherry Hill truck accident lawyers at DiTomaso Law can help. Truck drivers have a duty to other motorists on the road; they must operate their vehicles safely. This means that truck drivers cannot be impaired. Our legal team can help you if an impaired truck driver caused your accident. Call us at 856-414-0010 or complete our online form to schedule a free consultation. Located in Philadelphia and Cherry Hill, New Jersey, we serve clients throughout Southeastern Pennsylvania and South Jersey, including Mt. Holly, Camden County, and Vineland.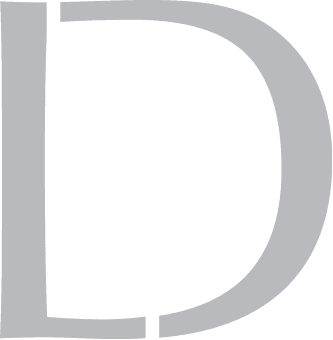 Get A 100% Free Case Evaluation
From A Top-Rated Personal Injury Attorney
$11.7M
Tractor-Trailer Accident
$1.5M
Drunk Driving Accident
$1.3M
Defective Machinery Accident
View All Case Results
"5 stars absolutely deserved here. If the need arises for legal representation again this is the only firm I will use. They handled every detail from insurance companies, doctors, and bills. I highly recommend Richard and his colleges and have to my friends and family."
See All Client Reviews