Will You Be Driving on Thanksgiving? Here Are Some Ways You Can Stay Safe
November 15, 2021
Thanksgiving is a popular holiday for traveling by car to gather with family and friends. Thanksgiving also means a lot of food, football, and alcohol. However, with people driving to festivities to have a few alcoholic drinks, this holiday also poses significant risks for motorists.
Each year, over 50 million Americans travel to be with friends and family on Thanksgiving, and most people travel by car. This year, there will likely be even more traffic since many people did not travel last year due to the coronavirus pandemic. Additionally, more people will be traveling by car to avoid airports. Thanksgiving may be on a Thursday, but for many, the travel begins on Wednesday afternoon and extends into the weekend.
If you plan on driving to a Thanksgiving gathering, the following safety tips can help you avoid a car accident.
Maintain Your Vehicle
You cannot drive safely if your vehicle lacks proper maintenance. You need to ensure your vehicle is functioning properly, which means going to a mechanic and checking important safety features. Also, given the unpredictability of the weather in fall, having your car serviced before the road trip is important. Some important car features to check include:
Brakes: Good brake pads, calipers, and rotors will ensure that you have the best stopping power.
Tires: A tire rotation and balance service can ensure your vehicle maintains traction in poor weather. Like the brakes, tires that are worn down reduce the chance of you being able to stop quickly. Without good tires, you lose traction, which can cause an accident.
Oil: Regular oil changes help your car run effectively and smoothly. You do not want to have your car's engine fail due to driving with too little oil, especially on a road trip.
Lights: This means checking both exterior and interior lights. Much like having a light go out in your home, a light out in the car needs to be fixed right away so you can see at night. This includes checking taillights, brake lights, and turn signals.
Windshield wipers: You need to maintain windshield wipers to keep your vision clear while driving.
Wiper fluid: This helps clear precipitation off the car, and wiper fluid allows you to see the road ahead.
Buckle Up Your Seat Belt
In the event of a collision, your seat belt will help keep you in your seat, reducing the chance of being ejected from the car during a car accident. If you are traveling with children, make sure they are properly buckled up. With smaller children, make sure they are sitting in the appropriate car seat and that they are properly secured.
Obey Speed Limits
While almost all drivers are guilty of speeding at some point, there are reasons speed limits are enforced. Speed exacerbates the severity of a collision, making injuries far more likely for occupants. Following the speed limit will help you stay safe during your trip.
Expect Traffic Delays
You may have to travel through densely populated areas to get to Thanksgiving dinner. Traffic in all areas will be exacerbated during the holiday week and weekend. If you plan to travel by car on Thanksgiving, you should factor in the likelihood of delays on your route. You should plan out your route well ahead of time. It is also helpful to think of alternative routes.
Stay Off the Cellphone
There are many distractions in the car. Chatter, misbehaving passengers, drinking, eating, and grooming may all take place during a road trip. Remember, driving is a privilege and a responsibility, and you need to keep your eyes on the road and hands on the steering wheel. Pull over if you cannot focus on the road.
A main cause of distracted driving accidents is cellphone use. Using a cellphone while driving, especially texting, is banned in many states. You may be able to use a hands-free device to talk, but this can still be distracting.
Taking your eyes off the road, even for a few seconds, to read a text or to look at a picture creates a very dangerous situation. According to the National Highway Traffic Safety Administration (NHTSA), sending a text can take your eyes off the road for about five seconds. If you are traveling at 55 miles per hour, that is equivalent to traveling the length of an entire football field. This is dangerous, and anything can happen within those few seconds.
Cellphones are addictive, and the temptation to open them can be strong. However, it is best to put away your phone before you drive. It can help to put your phone on Do Not Disturb mode.
Have a Designated Driver
Thanksgiving Eve is one of the busiest bar nights of the year. Many people are visiting families and friends on Thanksgiving, and they will likely want to go out and celebrate. Also, with relatively few people working on Thanksgiving, the local bars can be packed. Many Thanksgiving Eve activities involve consuming a large amount of alcohol.
In many towns, getting to that bar means that you have to drive. The best way to prevent drunk driving is to designate at least one person to stay sober and handle the driving duties. If the vehicle is yours, you might want to volunteer to stay sober to make sure you and your companions stay safe.
If a designated driver is not a possibility, contact a rideshare service or taxi to get home. Before you go out, you should already have a plan for how you will get home safely.
Beware of Drowsy Driving
Drowsy driving is just as dangerous as drunk driving because both have many of the same effects. Many people start their Thanksgiving trek around noon the prior day, and they could log several hours of driving. Reaching your destination and meeting up with people you have not seen in a year or more adds to the holiday excitement. If alcohol is a part of an initial celebration, the potential for fatigue increases.
It can be difficult to sleep well while you are in a hotel room or staying in someone's home for the holiday. Not being able to sleep well can lead to even more fatigue. By the time the holiday weekend concludes and you are heading back home, you could be very drowsy.
If you feel drowsy while driving, it is best to pull over and rest. Switching drivers can also help. If a nap or switching drivers is not an option, you should stay at a motel or hotel for an extra night. The only remedy is to get rest.
Cherry Hill Car Accident Lawyers at DiTomaso Law Help Drivers Injured in Thanksgiving Collisions
When drivers are involved in a serious car accident during the Thanksgiving holiday or any other time of the year, they need an experienced legal advocate on their side. Our Cherry Hill car accident lawyers at DiTomaso Law can help you after a Thanksgiving collision. Complete our online form or call us at 856-414-0010 to schedule a free consultation and to learn more today. Located in Philadelphia and Cherry Hill, New Jersey, we serve clients throughout Southeastern Pennsylvania and South Jersey, including Mt. Holly, Camden County, and Vineland.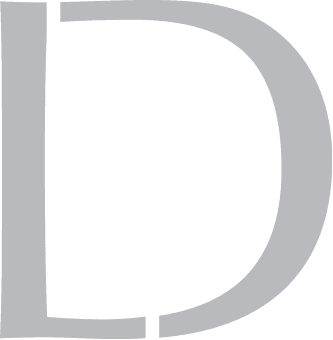 Get A 100% Free Case Evaluation
From A Top-Rated Personal Injury Attorney
$11.7M
Tractor-Trailer Accident
$1.5M
Drunk Driving Accident
$1.3M
Defective Machinery Accident
View All Case Results
"5 stars absolutely deserved here. If the need arises for legal representation again this is the only firm I will use. They handled every detail from insurance companies, doctors, and bills. I highly recommend Richard and his colleges and have to my friends and family."
See All Client Reviews