What Driving Safety Tips Should I Follow in Winter?
January 11, 2021
Every motorist should prepare early to deal effectively with wintertime driving in order to prevent a serious car accident. It only takes a bit of time to take some safety precautions. The following lists common causes of winter collisions and how to prevent them and other related dangers.
Stock the Car for Emergencies
An emergency situation, like being stranded for hours on a snowy highway or losing battery power in a parking lot, is often unexpected. The best way to get through these types of dangerous scenarios is to have emergency items stocked in the car ahead of time. Every car should be equipped with emergency necessitates, such as the following:
Working smartphone charger cables
Extra blankets
Warm clothes, including boots
Working ice scrapers
Roadside flares
Non-perishable snacks
Water
Fill Necessary Fluids
Filling fluids before and during winter can void a seize-up response from a vehicle. For instance, coolant should be regularly checked to ensure the car is running safely. Another fluid that needs to be kept at an appropriate level is the oil.
Before winter weather begins, a motorist should take their vehicle to an auto technician to make sure all the fluids are at acceptable levels. If a driver is able to, they should perform basic maintenance as well.
Avoid All Distractions
All year round, motorists should avoid distractive driving, including talking to passengers, cellphone use, and eating and drinking while driving. The more a driver focuses on the road, the easier it will be for them to avoid problems.
Keep the Windshields Clear
Windshield wipers can wear down quickly, particularly when they are used during ice or snow storms. At the first sign of a broken-down windshield wiper, a driver should seek immediate replacement. Wipers are quite reasonably priced and can be lifesavers in inclement weather. Additionally, motorists should make certain their windshield washer fluid can handle cool temperatures.
Remember How to Drive in Snow
Driving in the snow is vastly different than driving during other weather events. Snow disturbs the natural traction between the tires and the road and can lead to dangerous spin-outs. The key to successfully navigating a car on a snowy road is to avoid stopping quickly whenever it is possible.
Keep the Car Clean
Taking a vehicle to a car wash at least once or twice during winter can help keep the exterior free from debris and dirt. Make sure the headlights, tail lights, and side mirrors are completely clear.
Check the Tire Treads
Threadbare tires put drivers and passengers in danger. A tire needs to have an appropriate tread. Without a deep-enough tread, the tires will have far less traction than they need to perform adequately, especially on ice and snow.
Some drivers actually replace their tires each winter. Other motorists use all-weather tires. Regardless of the type, a motorist should be open to replacing worn-out tires as soon as possible.
Stay Off the Roads When it is Possible
One of the best ways to avoid an accident in winter is to stay off the highways completely, but this may not always be feasible. When it is possible, a motorist should opt to remain at home until the roads can be cleared by highway personnel or the bulk of the precipitation has stopped.
Guide New Drivers
Young or inexperienced drivers may think they are ready for winter driving; however, they can put themselves and others at risk by going out. A snowy day may not be the best time for a teenage driver with a new license to drive alone to work or to visit friends. Parents should have serious discussions about winter driving with their children, including young adults.
What Should I Do After a Winter Collision?
Even if a motorist does everything to lessen the likelihood of a winter crash, a collision with an object or other vehicle can still happen. If it does, the driver should stay calm and call 9-1-1 after the accident. After getting the car to a safer location, the driver can exchange basic information with the other motorist and wait for emergency personnel to arrive.
Anyone who has been in a car accident should go to a doctor as soon as possible to rule out crash-related injuries. Motorists who are seriously hurt, or families of drivers killed in winter wrecks, should consider contacting a knowledgeable lawyer immediately before submitting a claim with an insurance provider. This can improve the chances of receiving a fair settlement offer.
Camden Car Accident Lawyers at DiTomaso Law Help Victims of Winter Crashes Recover Appropriate Damages
Winter is a joyous time, but car accidents happen more frequently. If you were in a wintertime collision, contact a Camden car accident lawyer at DiTomaso Law. Our legal team is prepared to help you. Complete our online form or call us at 856-414-0010 for a free consultation today. Located in Philadelphia and Cherry Hill, New Jersey, we serve clients throughout southeastern Pennsylvania and South Jersey, including Cherry Hill, Mt. Holly, Camden County, and Vineland.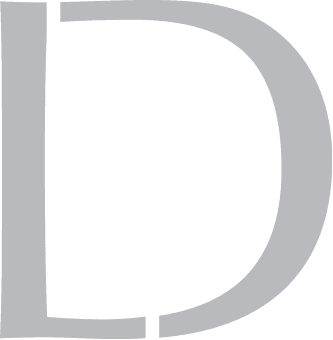 Get A 100% Free Case Evaluation
From A Top-Rated Personal Injury Attorney
$11.7M
Tractor-Trailer Accident
$1.5M
Drunk Driving Accident
$1.3M
Defective Machinery Accident
View All Case Results
"5 stars absolutely deserved here. If the need arises for legal representation again this is the only firm I will use. They handled every detail from insurance companies, doctors, and bills. I highly recommend Richard and his colleges and have to my friends and family."
See All Client Reviews