What Are Some Driving Safety Tips for Rainy Roads?
October 26, 2021
Rainy roads pose many dangers for drivers. The U.S. Department of Transportation states that weather-related car accidents claim almost 5,000 lives and injure more than 400,000 drivers and their passengers every year.
Some of the best protections against poor weather are good tires that can give you better traction on wet roads, good wiper blades that give you clear vision, and working headlights to increase your visibility to other drivers. Headlights are especially important on cars that are silver or gray because these vehicles could blend into the background when the skies become dark and cloudy with rain.
In addition to lights, tires, and good wiper blades, the following safety tips for navigating rainy roads might help you avoid an accident.
Prepare for Slick Roads
The more traffic that passes over the roadway, the more oil and other fluids collect within the tracks. Intersections with long stoplights are prone to oil accumulation within the cracks and crevices of the roadway. The first 10 minutes or so of rainfall draws out that oily substance and can make the roads slick. If you can avoid driving during that first 10 minutes or so, you could avoid some slippery road conditions.
You also need to watch out for road markings, manhole covers, and similar surfaces that can become slick when they are wet. Slowing down and increasing the following distance between your vehicle and any in front of you will help compensate for the wet and slick roads.
Watch for Ice on Bridges and Overpasses
When it is raining and the temperature is at or near freezing, bridges and overpasses are potentially deadly. Bridges and overpasses do not have the warmth of the earth beneath them, and the cold air and wind blows beneath them. As a result, ice always forms on those road surfaces first. You need to adjust your speed, and be wary of braking or making sharp turns whenever approaching and passing over bridges and overpasses.
You also need to be aware of strong crosswinds on bridges and overpasses. The higher the bridge or overpass, the more likely wind is blowing through. If the rain is coming down sideways because a strong wind is blowing from one direction, that same wind might push your vehicle around while on the bridge or overpass.
Whether you are on a bridge, overpass, or normal roadway surface, wet roads require more careful driving. You need to allow more stopping distance, and use the brake relatively gently to ensure your tires maintain traction. While steering, you want to ease into the turn and not give the front wheels sudden inputs that could cause you to lose control of your vehicle.
Be Wary of Puddles and Standing Water
Potholes gather water that often turns brown which makes it impossible to see how deep the hole is or if anything is inside. If you drive through a puddle or other standing water, you are taking the chance of driving over something that could damage your tires and possibly cause you to lose control of your vehicle.
The deeper the water, the more you should avoid driving. That is especially true when flash flooding causes water to flow over a portion of the roadway. If you drive through even a pond-like flooded section of the roadway, your car could hydroplane and spin out of control. Even if you maintain control, splashing water up into the engine compartment might kill the motor and make it impossible to restart right away.
Keep Your Vehicle Maintained
You cannot drive safely if your car is in disrepair. When the weather is poor, any mechanical issue that your car has might become a larger problem. Bad wiring might get wet and short out, which could deprive you of lights or other important equipment. It might even make it impossible to start your car.
Your brakes, tires, and wheels need to be in good condition to enable you to maintain traction and come to safe stops. If you have worn brake pads and they get wet, you might lose some or all of your braking power. Tires that have too little tread depth, are damaged, or have wheels out of alignment could lead to hydroplaning.
A well-maintained vehicle can also blow hot air through the defroster and prevent fog or ice from developing on the windscreen, blocking your vision. Even the belts inside the engine could slip or otherwise not work correctly if you let them become loose and water gets inside the engine compartment.
Cherry Hill Car Accident Lawyers at DiTomaso Law Help Clients Injured in Weather-Related Collisions
Rainy roads can make driving a lot more dangerous. Drivers need to adjust their speed to match the weather conditions. When that does not happen, an accident could occur. If you were injured by another motorist in rainy weather, our Cherry Hill car accident lawyers at DiTomaso Law can help. Weather-related car accidents are complicated, but we can provide legal assistance. Complete our online form or call us at 856-414-0010 to schedule a free consultation today. We have offices located in Philadelphia and Cherry Hill, New Jersey, and we proudly serve clients throughout Southeastern Pennsylvania and South Jersey, including Mt. Holly, Camden County, and Vineland.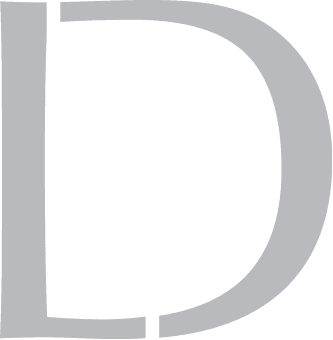 Get A 100% Free Case Evaluation
From A Top-Rated Personal Injury Attorney
$11.7M
Tractor-Trailer Accident
$1.5M
Drunk Driving Accident
$1.3M
Defective Machinery Accident
View All Case Results
"5 stars absolutely deserved here. If the need arises for legal representation again this is the only firm I will use. They handled every detail from insurance companies, doctors, and bills. I highly recommend Richard and his colleges and have to my friends and family."
See All Client Reviews