How Can Drivers Stay Safe on St. Patrick's Day?
March 07, 2022
On March 17, Americans join in the celebration of Irish heritage known as St. Patrick's Day. Given the holiday's tradition of drinking, it is no surprise that the St. Patrick's Day holiday period boasts one of the highest number of DUI arrests and related car accidents. Throughout the United States, police departments deploy prevention and enforcement programs, such as checkpoints, to keep the roads and revelers safe.
According to personal finance website WalletHub, over 13 million pints of Guinness Irish Stout are consumed on St. Patrick's Day in the United States. As a result, a death occurs every 46 minutes on St. Patrick's Day from drunk driving accidents, 75 percent involving drivers with blood alcohol content (BAC) levels twice the legal limit.
The National Highway Traffic Safety Administration (NHTSA) reports that drunk driving makes St. Patrick's Day one of the deadliest days of the year. In the United States, there were 276 fatalities caused by drunk drivers during the St. Patrick's Day period of March 16 to 18 over a five-year period. Almost half of all collisions involving a drunk driver occurred between midnight and 6:00 a.m. on March 18 of the same year.
Driving while intoxicated is incredibly dangerous on any day, not just St. Patrick's Day. Alcohol is a depressant that slows brain function and the central nervous system, and drivers under the influence cannot process information or react as quickly as they would sober. Given how quickly accidents can happen on the road, operating a vehicle while intoxicated is a recipe for disaster.
There are many fun and entertaining celebrations throughout the country on St. Patrick's Day. However, the holiday's roots and focus on alcohol consumption can make it very dangerous. Before you head out to join the fun, consider the following tips to help you keep safe.
Make a Plan
Before heading out to celebrate St. Patrick's Day, make a plan for how you will travel safely to and from parties, restaurants, and pubs and return home if you will be consuming alcohol. This is an especially important decision if you are traveling alone and meeting a group elsewhere.
In many areas, public transportation extends their hours and offers cheaper or free fares to help keep the public safe during the festivities. Localities that do not have public transportation often have community sober ride programs, and there are likely rideshare options, such as Uber or Lyft, in nearly every community that you can call.
If you are unable to take public transportation and do not have a designated driver, consider staying in a hotel or at a friend's home within walking distance of where you are celebrating.
Designate a Driver
If you are celebrating with a group, designate one person to abstain from alcohol consumption and be responsible for making sure everyone arrives back home safely. There are often perks for designated drivers. Many establishments offer a free cover charge or free non-alcoholic drinks to designated drivers to appreciate and encourage their customers to be responsible and safe.
Eat and Drink Water
Drinking on an empty stomach causes impairment much quicker. While out celebrating, eat before you drink and some throughout the evening as well. Drink water in between alcoholic beverages to lessen impairment and keep hydrated.
Be a Host
If you are planning to consume alcohol, the best way to keep safe is to stay at home. Consider hosting a St. Patrick's Day party for your family and friends rather than driving. Provide food and non-alcoholic beverages for your guests and offer to let guests stay the night if you are able. If not, take car keys and call a taxi or rideshare service for drunk guests to keep them safe.
Avoid Mixing
Do not combine drugs and alcohol. Impairment levels happen much quicker and typically lead to much higher levels of impairment.
Stay Alert
Be aware of others around you and their levels of impairment. Make sure your friends stay within their limits, take their car keys, and find them alternate transportation if they are attempting to drive themselves.
Drive Attentively
If you are the designated driver for your group, be extra vigilant on St. Patrick's Day. DUI's and fatalities rise dramatically this day and there will likely be other drivers on the road who are impaired.
Pay attention to cars that are swerving, suddenly speeding up or slowing down, running off the road, or ignoring traffic signals and signs. Many sober individuals lose their lives to drunk drivers on this holiday.
Watch for Pedestrians
Pedestrians are especially vulnerable on St. Patrick's Day, both sober and impaired. Many St. Patrick's celebrations take place outdoors, such as parades and pub crawls, putting many people at risk. Impaired drivers can strike pedestrians and impaired pedestrians can walk, stumble, or fall into traffic and be struck. Be extra vigilant if you are driving near pedestrians or walking with pedestrians.
What if I Get into a Car Accident on St. Patrick's Day?
If you are involved in a car accident with a drunk driver on St. Patrick's Day, you should do the following:
Call it in: Contact law enforcement and request emergency medical responders if there are injuries.
Document: Take photographs or videos of the scene, including the vehicles involved, the damage, your injuries and your passenger's injuries, road conditions, signage, traffic signals, and anything else you think may be related to the accident.
Gather statements: If there are witnesses, gather names and contact information for each, along with a statement if they are willing, and ask that they share any photographs or videos of the accident.
Seek medical attention: Regardless of whether your injuries seem minor, seek evaluation from a medical professional within 48 hours of the accident, preferably that same day. Many injuries do not present symptoms until hours or days later, and some conditions can be life-threatening if left untreated. It is also essential to have the evaluation when filing a claim for damages.
Hire an attorney: Personal injury claims can be complex, especially in drunk driving crashes. For this reason, it is important that you speak to an experienced lawyer about your options.
Millions of people across the United States celebrate St. Patrick's Day with parades, pub crawls, and large quantities of alcohol consumption. It is no surprise that a holiday steeped in the tradition of drinking alcohol results in some of the highest numbers of drunk driving accidents all year.
Crashes involving drunk drivers can result in catastrophic injuries or even death. If you have been injured in a car accident involving a drunk driver, you may have legal options.
Cherry Hill Car Accident Lawyers at DiTomaso Law Represent Clients Injured in Collisions on St. Patrick's Day
St. Patrick's Day is a fun holiday, but many people act irresponsible while celebrating. It is important to be careful if you plan to drive on St. Patrick's Day or if you plan to attend an event. Our experienced Cherry Hill car accident lawyers at DiTomaso Law will advocate on your behalf after a drunk driving collision. Call us today at 856-414-0010 or contact us online to schedule a free consultation. Located in Cherry Hill, New Jersey and Philadelphia, we serve clients throughout Southeastern Pennsylvania and South Jersey, including Mt. Holly, Camden County, and Vineland.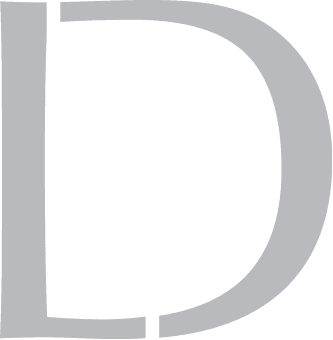 Get A 100% Free Case Evaluation
From A Top-Rated Personal Injury Attorney
$11.7M
Tractor-Trailer Accident
$1.5M
Drunk Driving Accident
$1.3M
Defective Machinery Accident
View All Case Results
"5 stars absolutely deserved here. If the need arises for legal representation again this is the only firm I will use. They handled every detail from insurance companies, doctors, and bills. I highly recommend Richard and his colleges and have to my friends and family."
See All Client Reviews